Exhibition "Flower Your Culture Art" in Hanoi
Last update: 17:06 | 02/11/2017
VietNamNet Bridge - The exhibition "Flower Your Culture Art" and Breakdance Jam featuring Bboy Aleandro Paolillo will open at 5.30pm on November 1, Hang Da Market, Hanoi.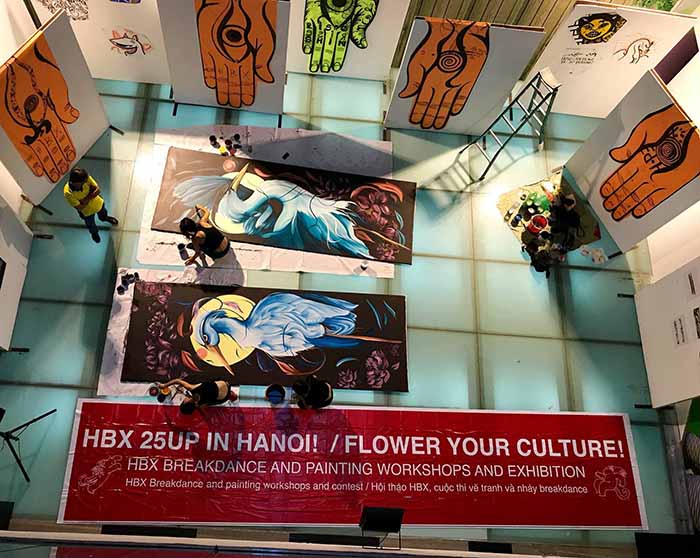 At the same time, Weather Report Station – a presentation on activities of the art project Hope Box – starring the Gang of Five and Fio Silva will be held at Mai Gallery from 7pm of November 1.
Aleandro will host workshops with several groups of breakdancers in Hang Da Market between October 30 and November 4. On November 4, HBX (Hope Box) 25UP Breakdance contest will be held between 6-8pm.
Exhibition "Flower Your Culture Art" and Weather Report Station will be open till November 9.
Hope Box is an art project initiated and implemented by Dutch artist Rienke Enghardt since 1991. It has been active for 25 years and has often been a witness of big changes, worldwide and local.
PV