Ninh Thuan fishermen buoyant with bumper catch
Last update: 13:00 | 04/08/2018
Fishermen in the south-central coastal province of Ninh Thuan have enjoyed a series of bountiful catches over the past week.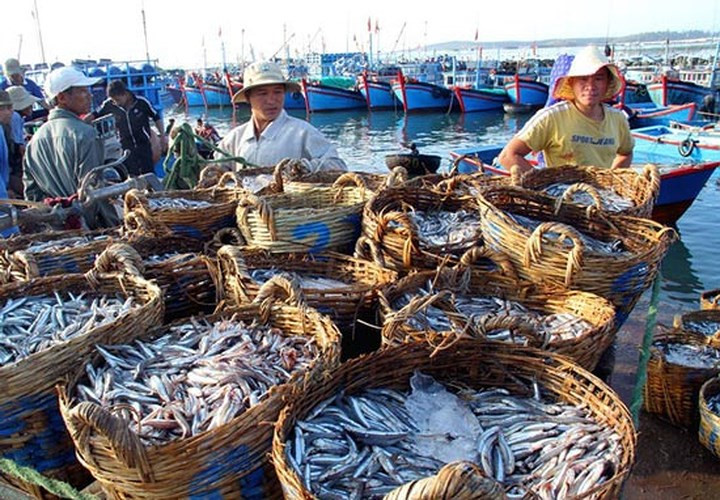 Fishermen in Ca Na and Thuong Diem communes in Thuan Nam district, Dong Hai and Phan Rang-Thap Cham city says each inshore fishing vessel can catch 5-6 tons over a day and night. 
With a price of VND300,000-320,000 per basket (18kg), fishermen can net a profit of VND70-80 million from each trip.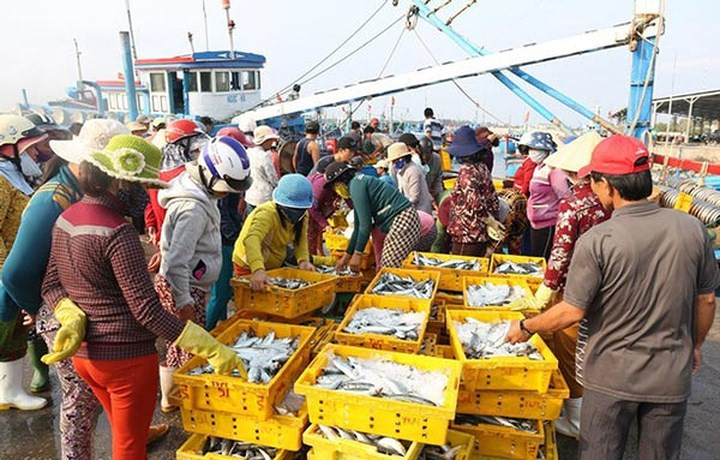 Ninh Thuan fishermen predict that there will be plenty of fish for at least another month due to the favourable weather near the shoreline.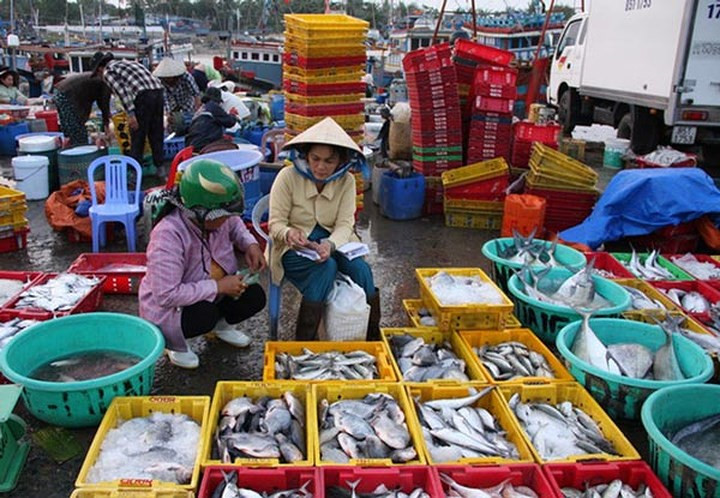 Ninh Thuan has more than 500 fishing vessels. 
Traders buy the freshest and best quality fish at the port.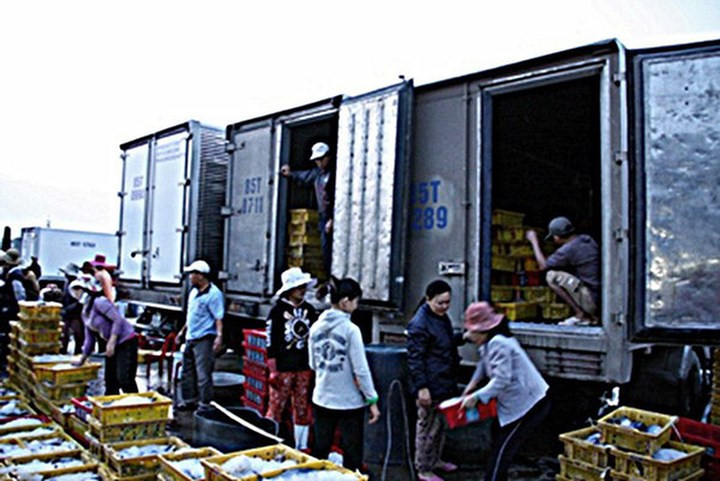 Trading is busier than normal.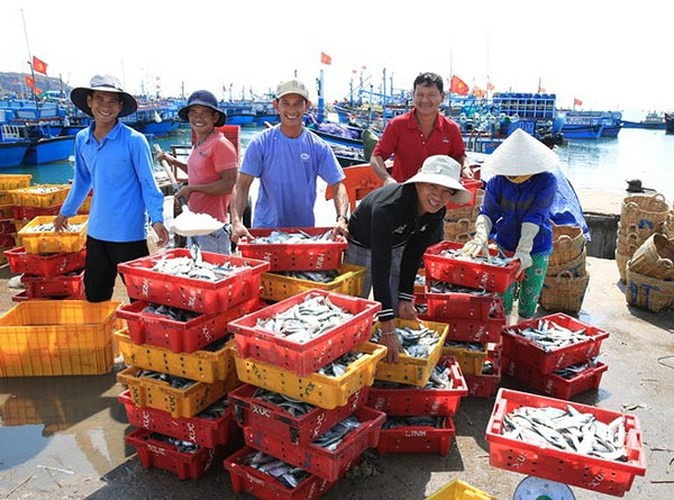 The fishermen are very happy with their bumper catch. 
Fishermen are busy preparing the fishing nets and equipment for their next trips.
Nguoi Lao Dong/VOV