Hanoi railway attracts foreign visitors
Last update: 16:59 | 15/05/2018
A railway section which runs across a densely-populated area in Hanoi has become a popular destination for foreign visitors.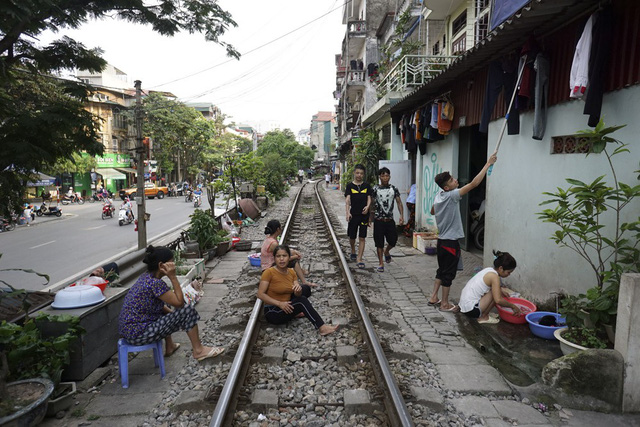 The railway route which starts from Hang Co Station in Hanoi was built by the French more than 100 years ago to transport passengers and goods to the northern mountainous province of Lao Cai.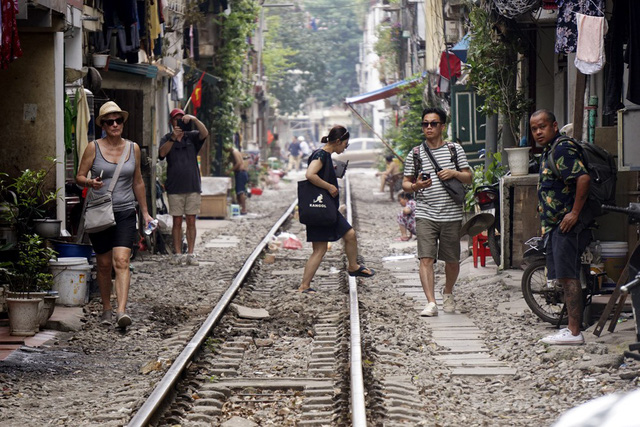 The section runs from Dien Bien Phu to Phung Hung streets adjacent to households.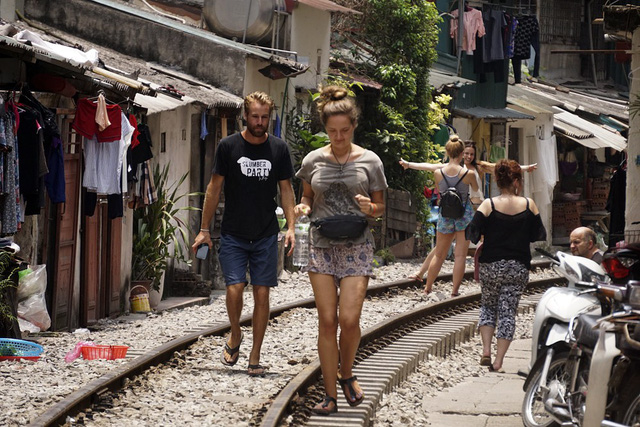 The life of households alongside the railway has appeared many times in foreign newspapers, so, many foreigners come there when they visit Hanoi.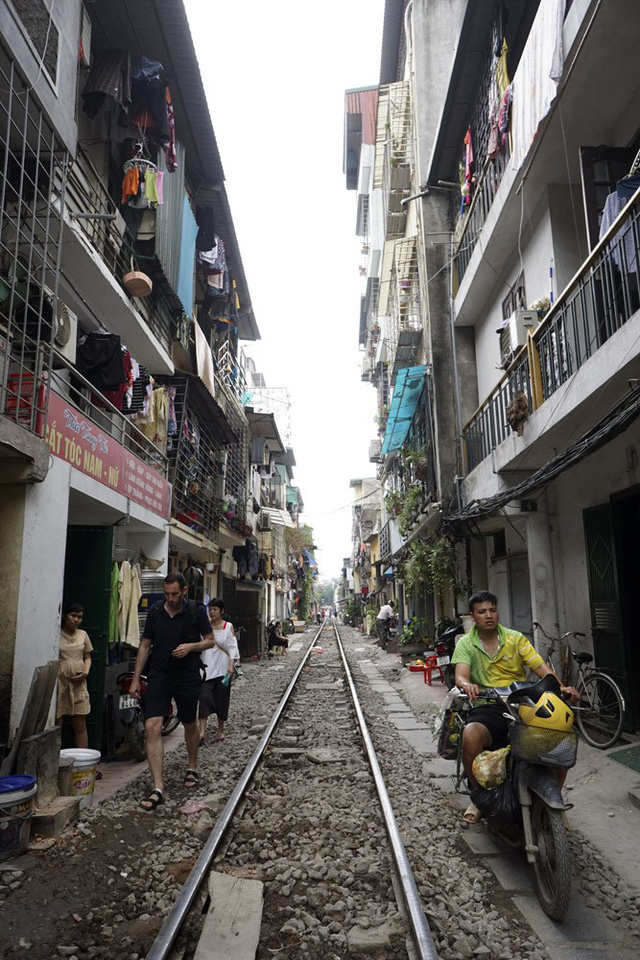 The railway area has attracted dozens of foreign travellers every day. Local households are just two metres from the railway.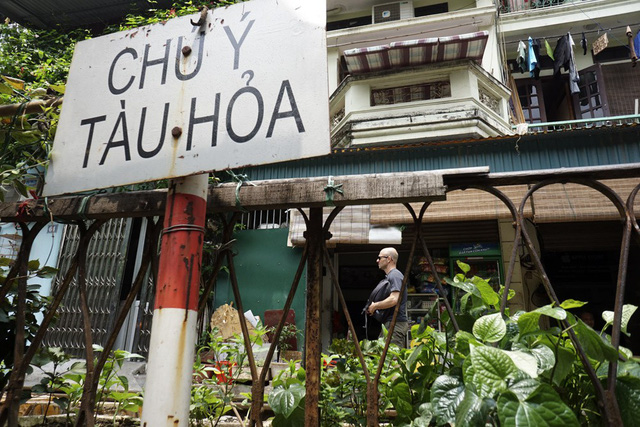 Water and vegetable stalls also operate along the two sides of the railway section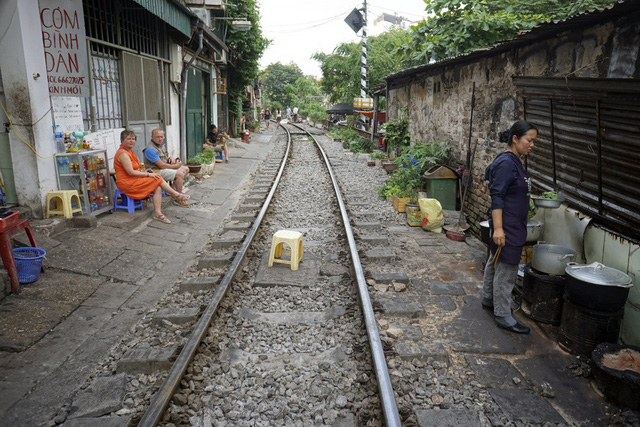 Visitors wear traditional Ao Dai outfits to take photos with the railway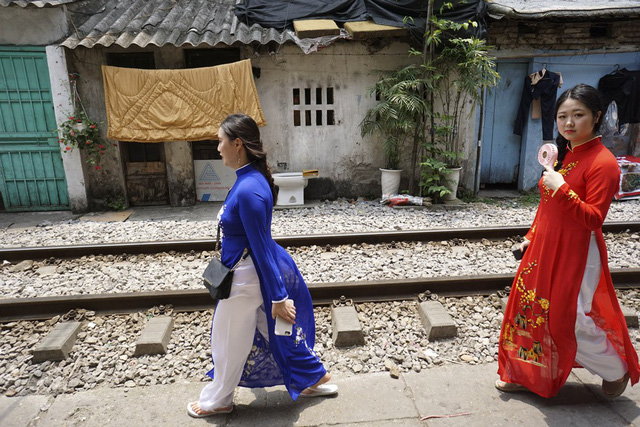 The section belongs to Hanoi-Lao Cai railway route which serves four trains daily at night and early morning.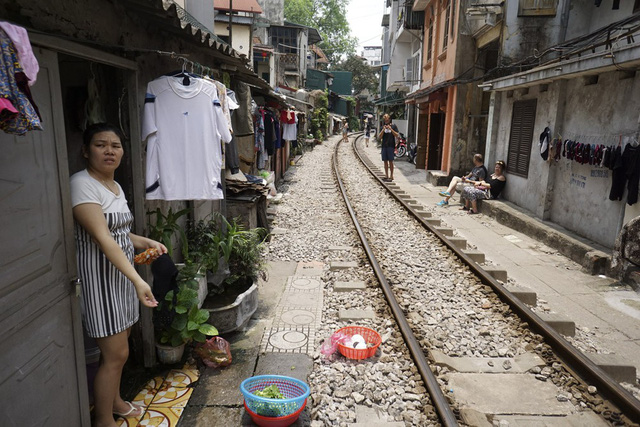 Local people said that the area has become more attractive to foreigners.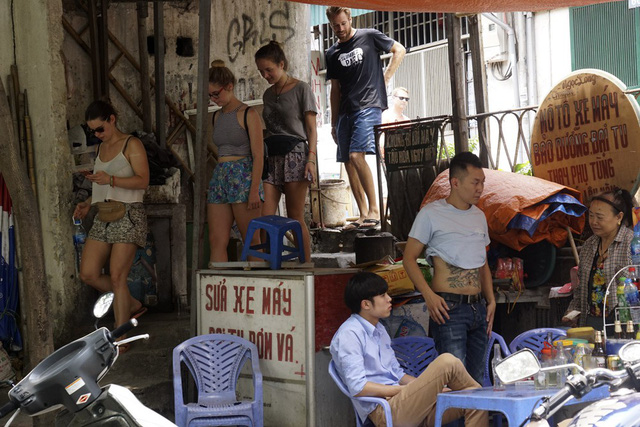 Local residents are quite friendly to foreigners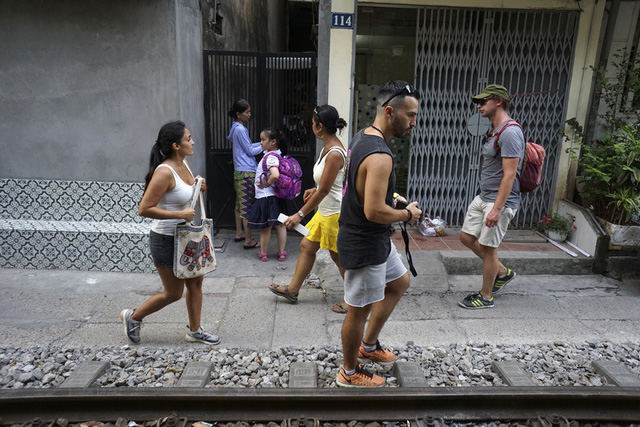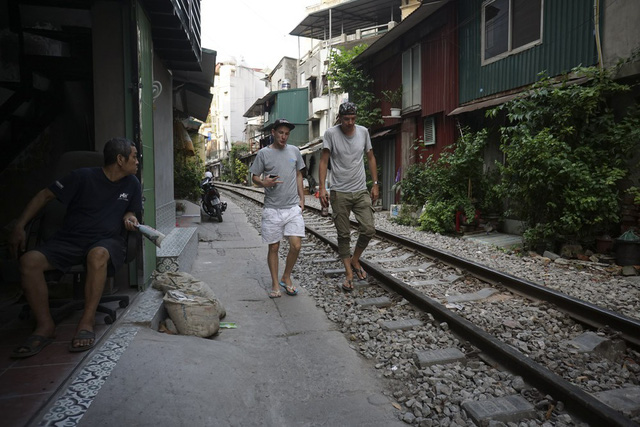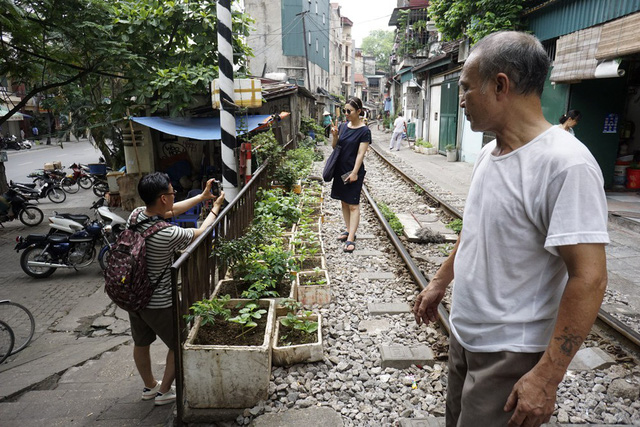 Dtinews