'Then' singing in the heart of Hanoi Old Quarter
Last update: 16:58 | 07/05/2018
A programme to promote Then folk singing of the Tay, Nung, and Thai ethnic minority groups has been held at the Kim Ngan temple in Hanoi's Old Quarter.
Organised by the VACC, the Hanoi Old Quarter Management Board, and the Dinh Lang Viet (Vietnamese Communal House) group, the event attracted the attention of the capital's audience. The programme was one of the activities to honour the traditional cultural values and create opportunities for the capital's public and visitors to enjoy the essence of the Then singing art.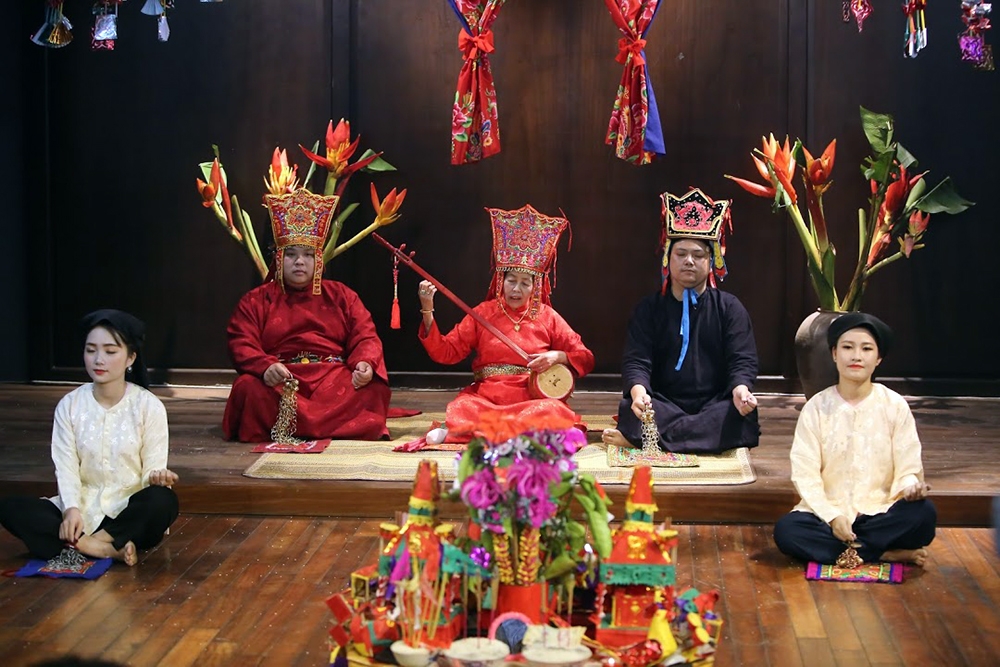 'Then' is a form of spiritual dance music of Tay, Nung, and Thai ethnic people in Vietnam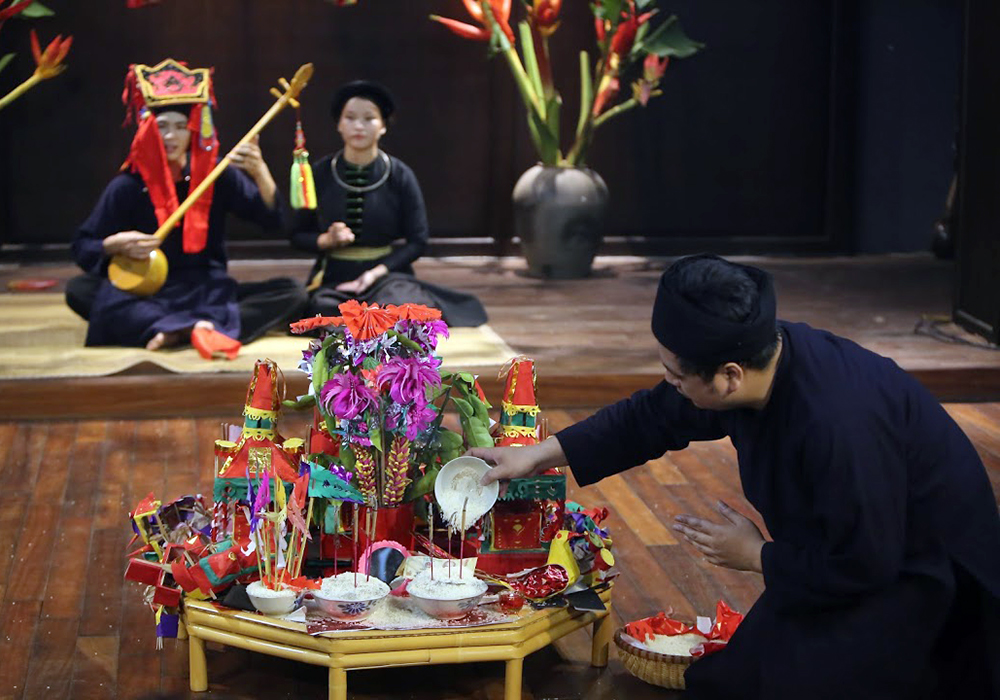 Then singing is a singing service in the spiritual rituals for the purpose of peace and happiness for the village and people.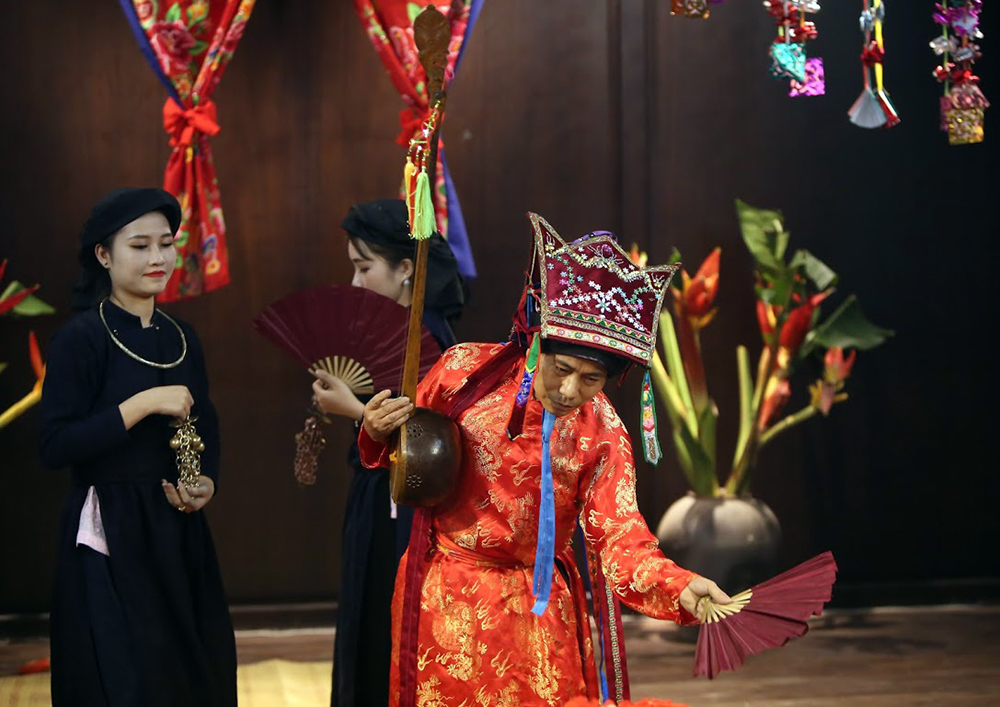 The show featured the participation of artists such as ancient artisan Nong Thi Lim, excellent artisan Pham Van Quang and a number of young talents, such as Nguyen Van Bach (Xuan Bach) Nguyen Van Tho, Hoang Huu Nam.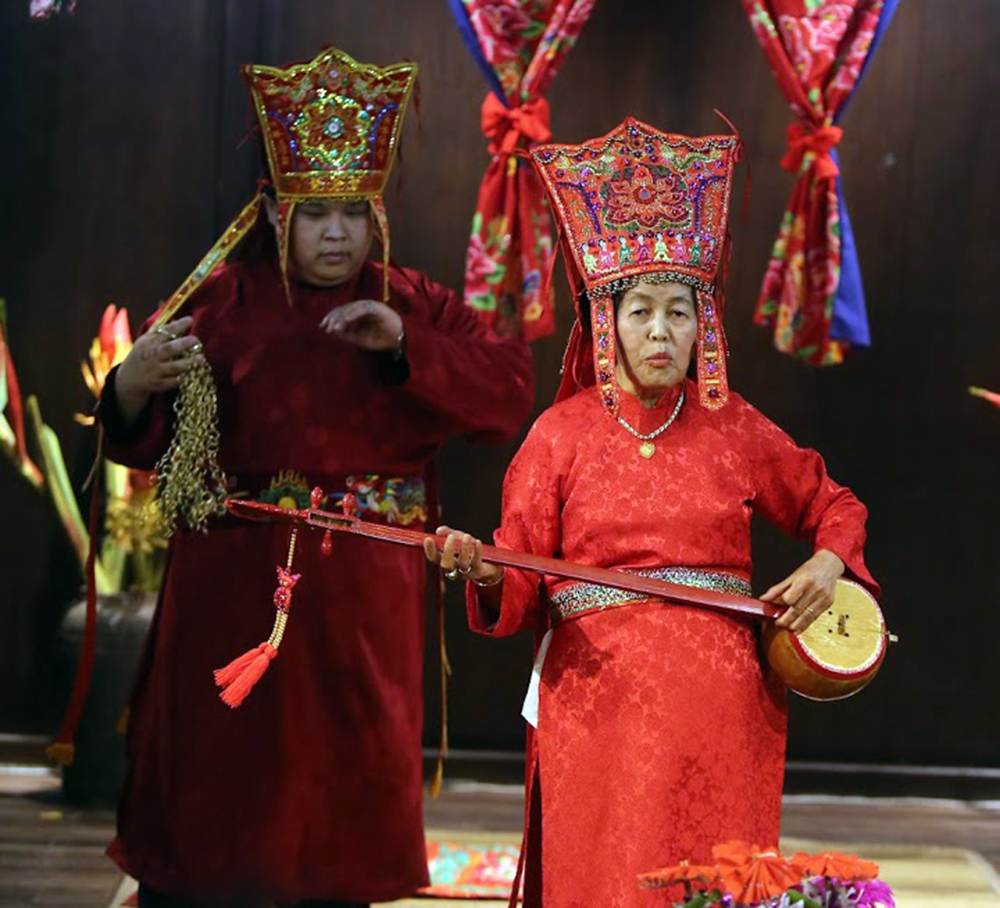 Artisan Nong Thi Lim and young artisans perform Then singing.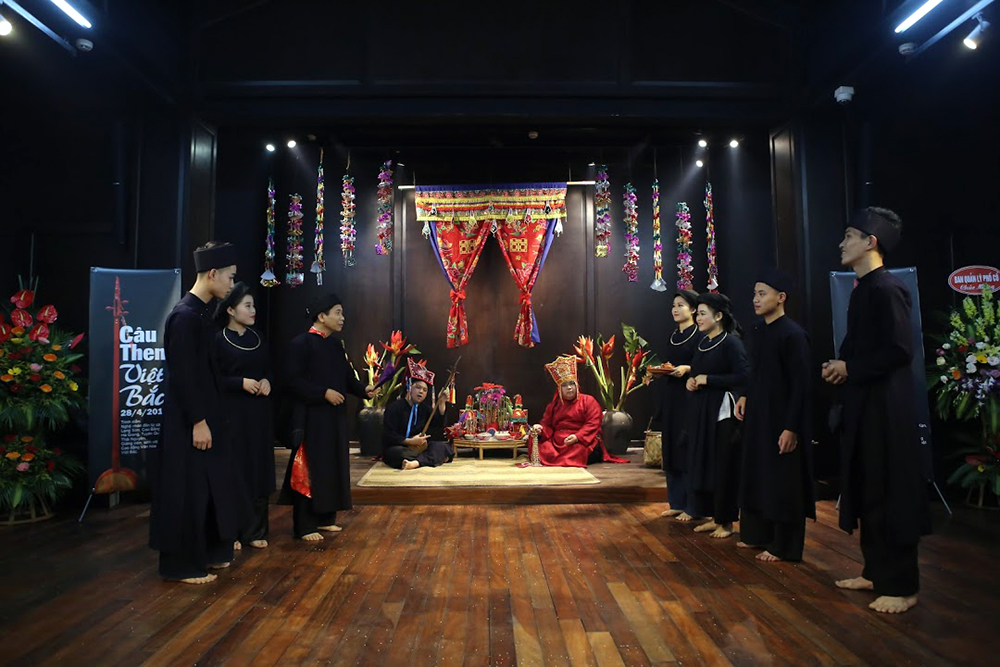 The programme features the singing rituals of the Tay, Nung in the northern mountain provinces in Vietnam.
Dancing by male artists at the show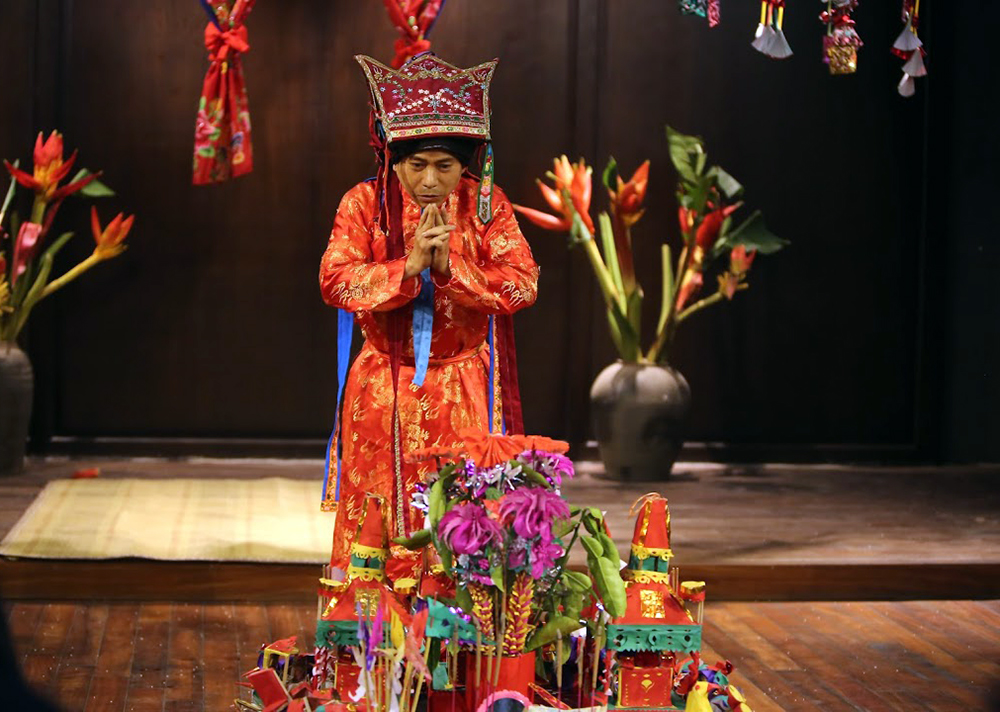 Artisans Pham Duy Quang performs a ritual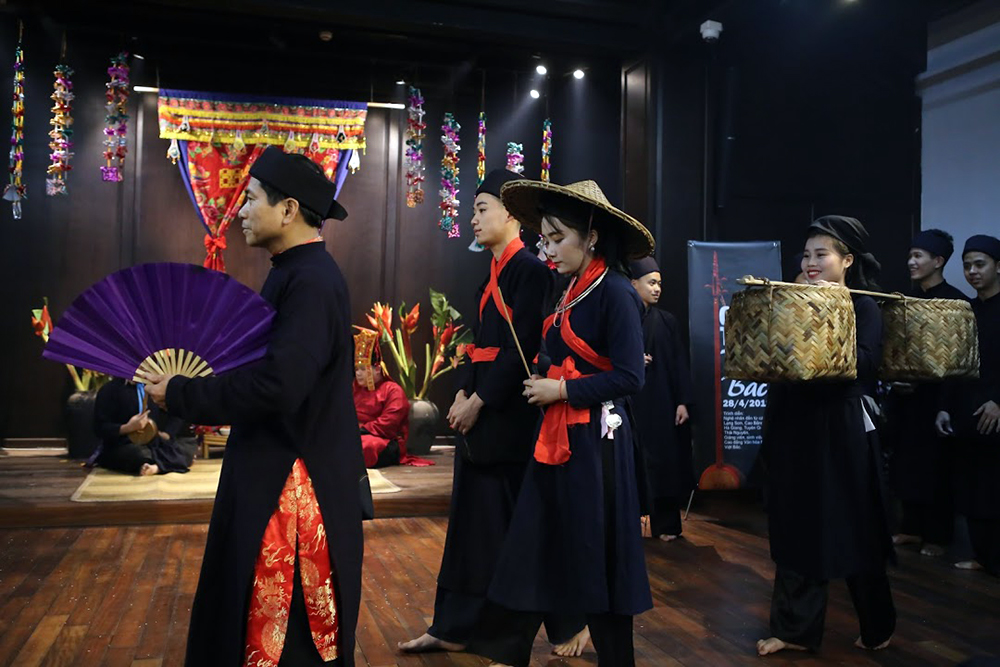 A part of a 'Then' performance during the wedding of the Tay ethnic group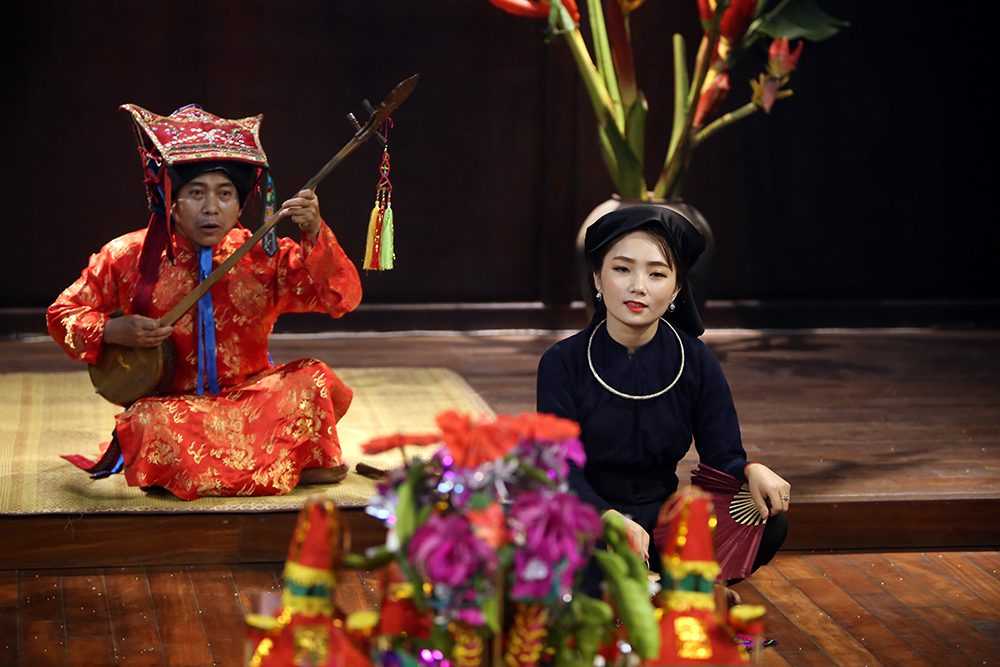 According to the plan, in 2018, the 'Then' Singing Practice of the Tay, Nung, and Thai in Vietnam will be considered as an intangible cultural heritage of humanity
Nhan Dan