Preparations for Hanoi boat racing festival
Last update: 08:15 | 13/04/2018
Boat racing festival in Dam Village in Bac Tu Liem District, Hanoi, is scheduled to be held on April 23-25, attracting the participation of hundreds of local men.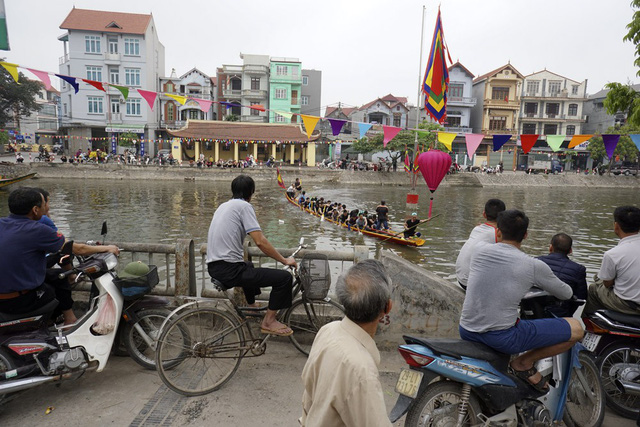 Participants in the event are already practising.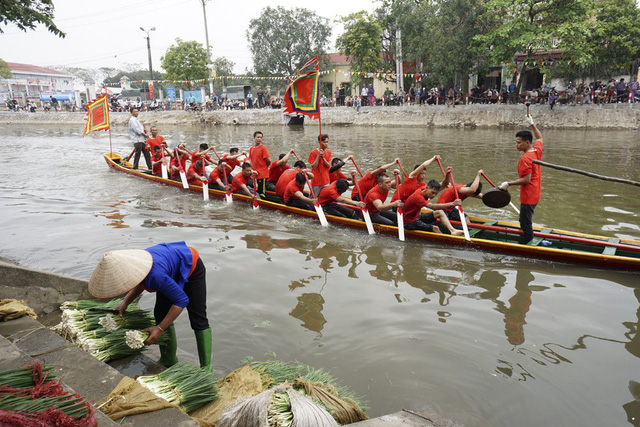 The training is taken as seriously as an official competition.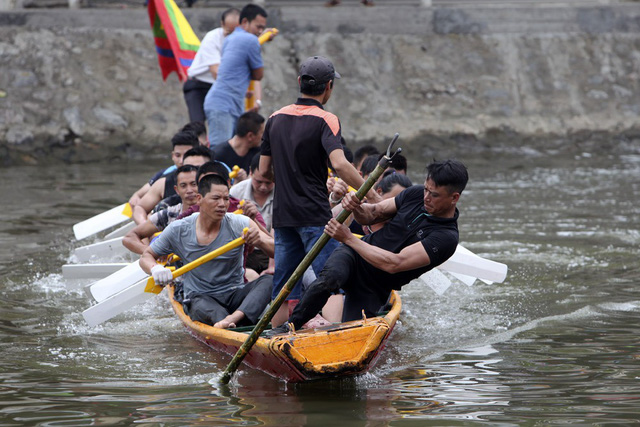 The participants are divided into six teams. Each team have 18 people on board, including one person who steers the boat, one who bails out the water, one who waves a flag and another who strike a wooden bell. 
Visitors
The Dam boat racing festival has been recognised on the list of national intangible cultural heritage.
Besides the Dam boat racing festival, Hanoi has the Truong Lam Communal House Festival in Long Bien District and Tan Vien Mountain God worshiping in Ba Vi District on the list.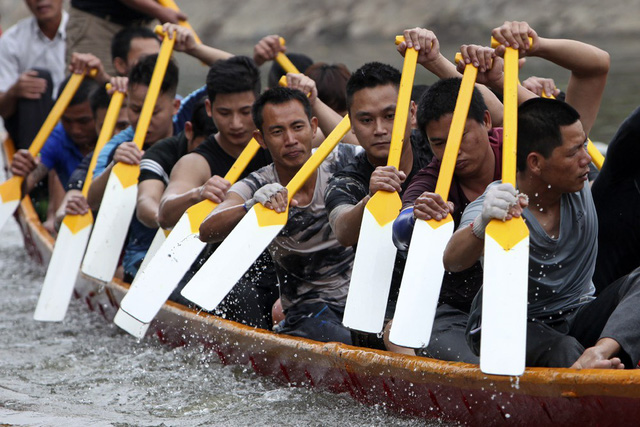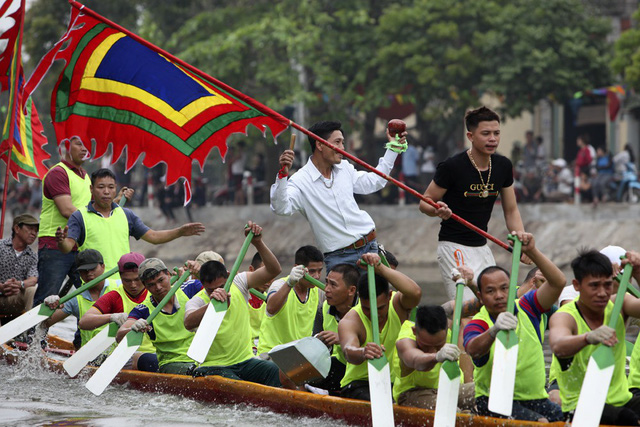 Dtinews