Last update: 07:50 | 31/03/2018
With an increasing price, garlic - Ly Son's famous specialty - is considered as "white gold". At harvest time, the "white gold" is dried everywhere. The rooftops are used to expose garlic to the sun on the island, where is considered as the garlic kingdom.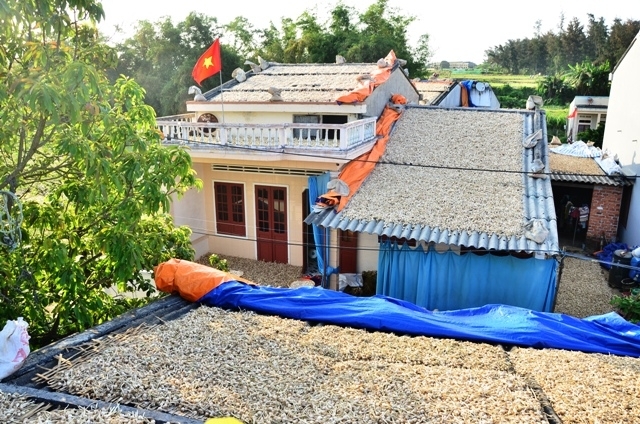 During the harvest season of garlic on Ly Son Island, where the land is narrow and houses are close together, most of the garlic is placed on the roofs to dry. From above, visitors can see rows of white houses because of the white garlic on the roof. 
This year, Tran Huu Quang's family planted more than 10 sao (equivalent unit of 500 square metres) of garlic. He harvested over five tonnes of fresh garlic and is drying garlic on his roof.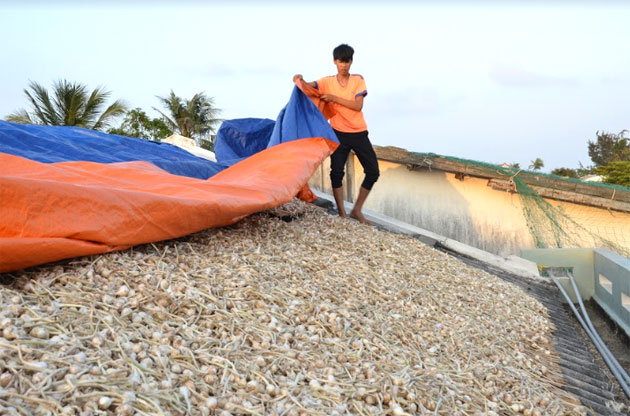 In order to avoid dew and rain, people use a cover at night or when it is raining. Dang Thi Thu at Dong village, An Vinh commune, said that putting garlic on the roof is quite hard work but the garlic will dry quickly. Additionally, garlic can also be damaged if it is dried on soil.
Ly Son garlic is considered the "King" of its kind.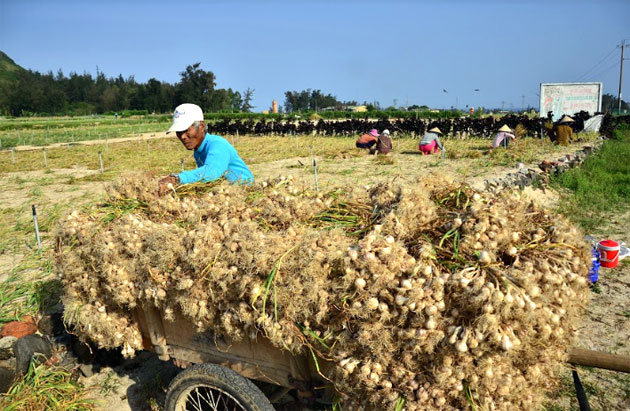 This year, the people of Ly Son planted 330 hectares of garlic. Thanks to the favorable weather conditions, garlic production is higher than in previous years. The island harvested over 2,000 tonnes of fresh garlic, equivalent to 1,600 tonnes of dried garlic. According to Pham Thi Huong - Vice Chairwoman of Ly Son District People's Committee, the island's farmer's main crop is more abundant than usual. Each year, Ly Son receives from VND 140 billion to VND160 billion from garlic. In addition to marine economic development, more than 80% of the Ly Son population has a good source of income from the "white gold".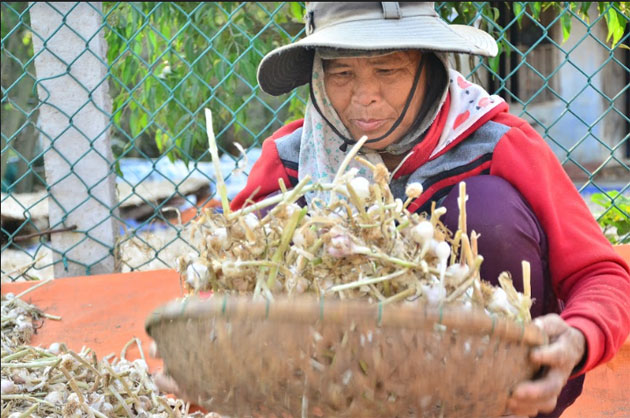 With the price of fresh garlic from VND50,000 to VND 60,000 per kilogram and dried garlic from VND100,000 to VND120,000 VND per kilogram, many families in Ly Son island have a stable source of income.
Nhan Dan