Youths celebrate Halloween in HCM City
Last update: 22:16 | 01/11/2017
Thousands of the youthful generation flocked to Bui Vien and De Tham Streets in District 1, Ho Chi Minh City for a Halloween celebration on October 30.
Bui Vien, Pham Ngu Lao, and De Tham Streets were packed with people on October 30 night.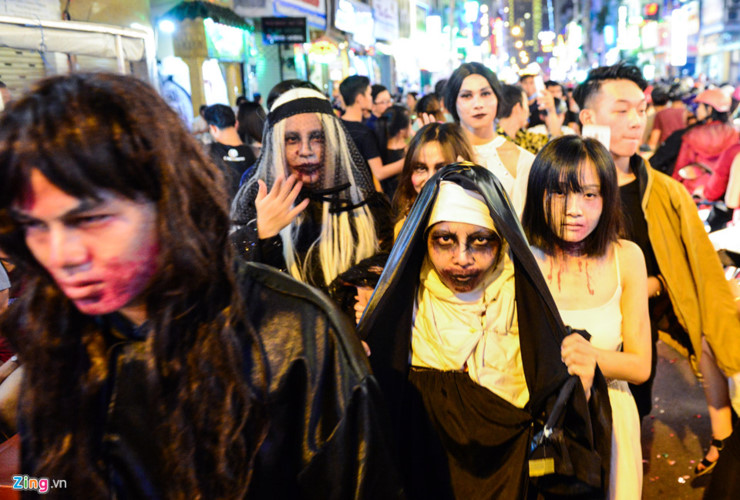 Ordinarily, a Halloween celebration is held on the last day of October. In Vietnam, it has become common for many people to celebrate on October 30. Youngsters and foreigners gather in groups and draw the attention of passers-by.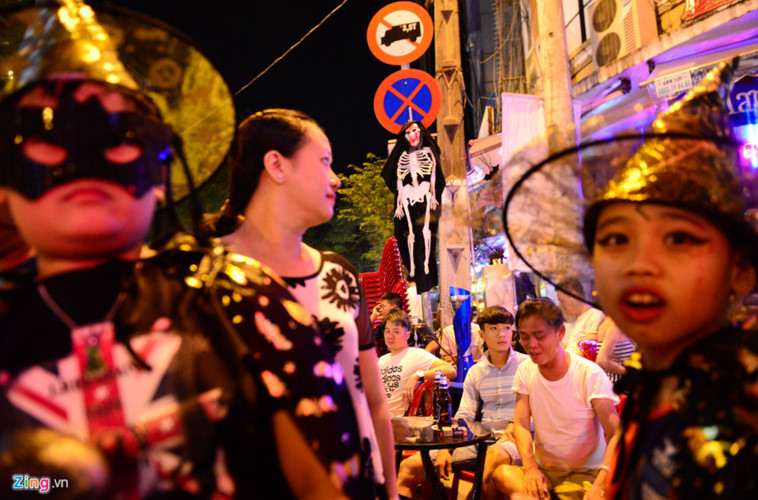 Western streets (or streets of foreign visitors) in Ho Chi Minh City are decorated with skeletons and other peculiar things.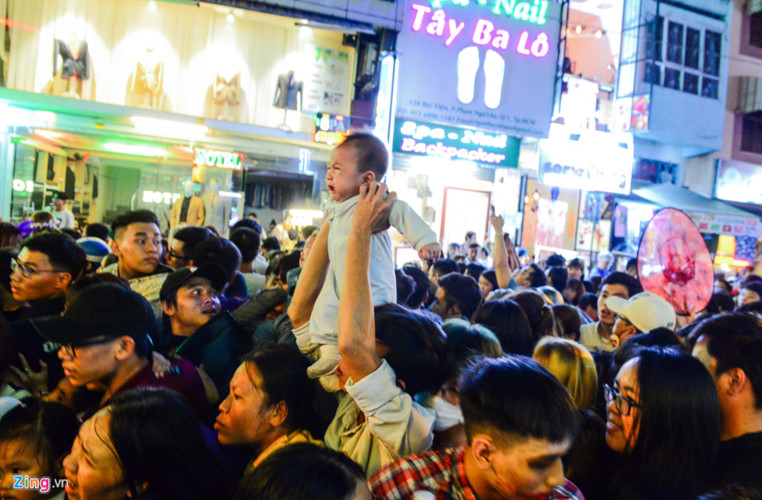 A baby cries, uneasy in the busy crowds.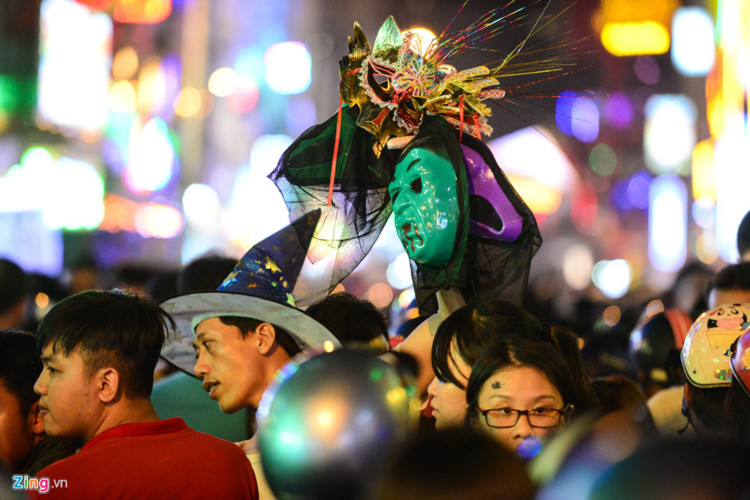 A man tries to work his way through the crowds on Bui Vien Street to sell masks costing US$2.27-9.09 (VND50,000-200,000) each.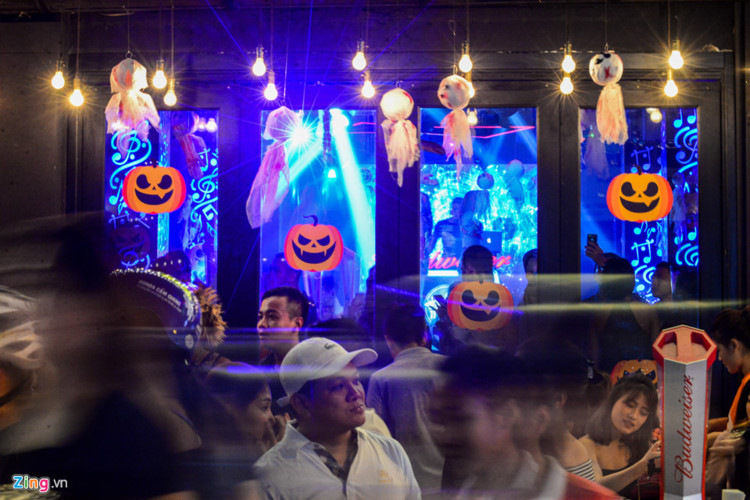 Many restaurants are decorated with pumpkins and ghostly figures.
A large number of youths spend time creating elaborate costumes.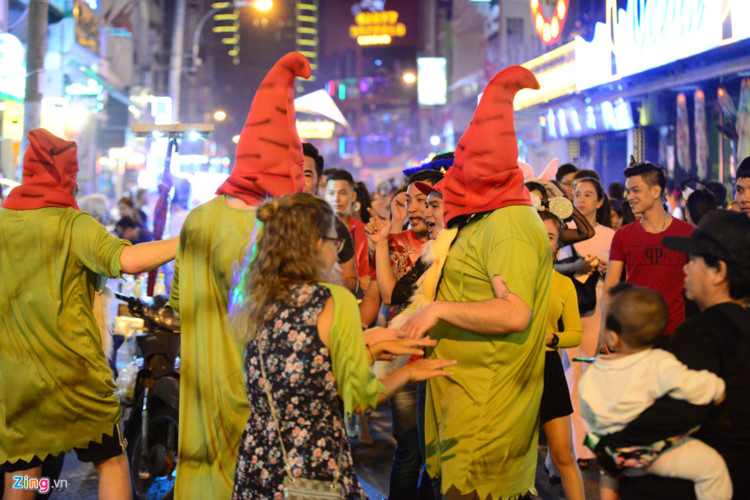 Foreigners join the Halloween celebration on Bui Vien Street.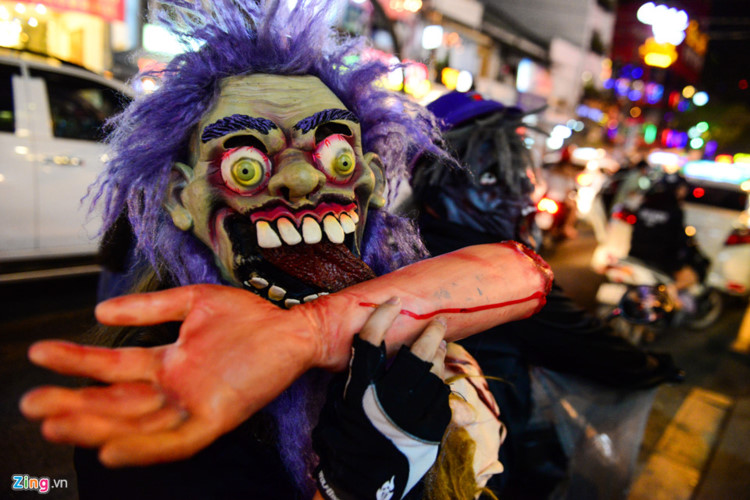 A girl dresses up as a devil, scaring passers-by.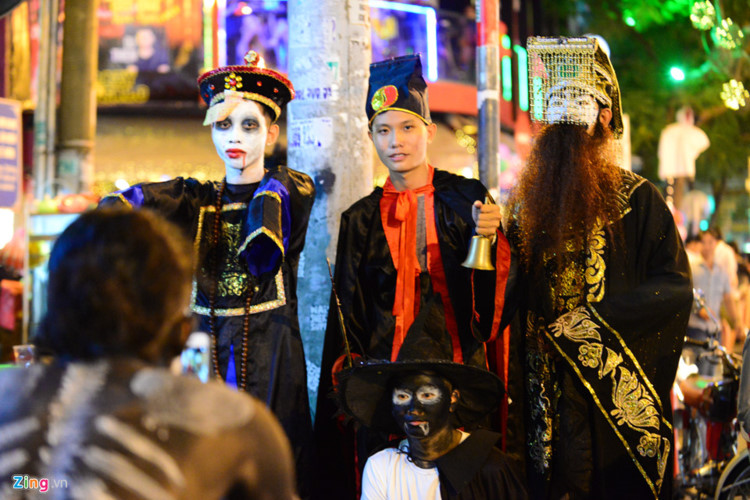 On De Tham Street.
Youngsters get very excited about Halloween.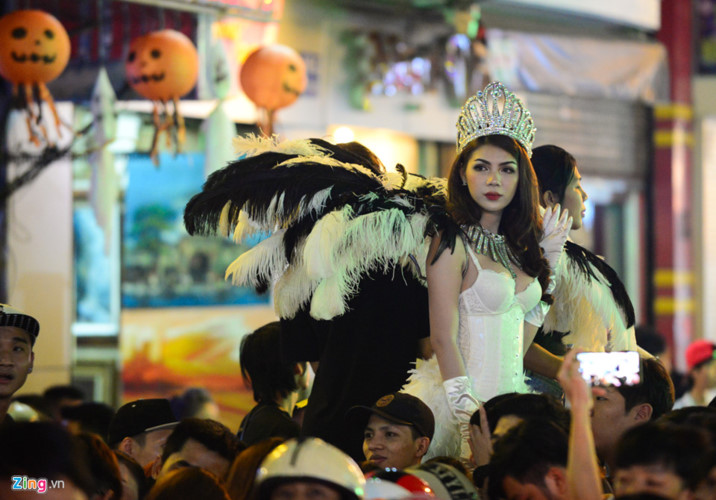 A girl wears an angel costume. She poses with anyone wishing to take photographs for US$0.45.
A young man lights a firework, attracting devils to the bustling street.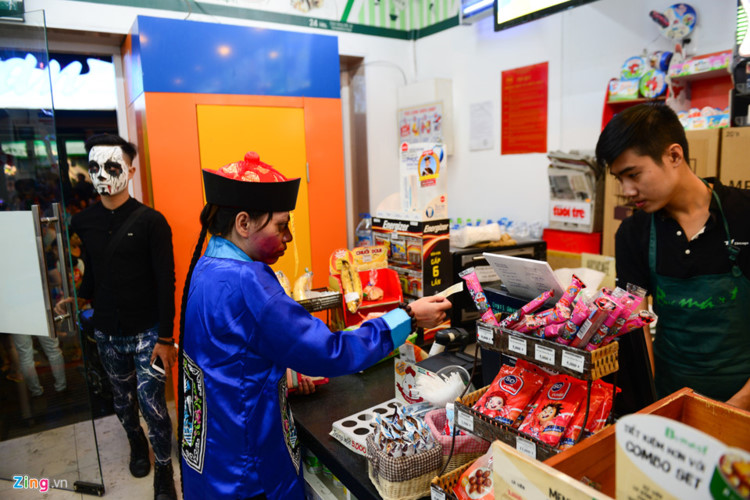 Customers dress up as devils to purchase goods in grocery stores and mini supermarkets.
Ngo Ba Ngoc and a group of painters offer face painting for guests on Bui Vien Street at US$1.36 (VND30,000) each.
A lot of young people prefer masks costing US$2.72-4.54 (VND60,000-100,000) each.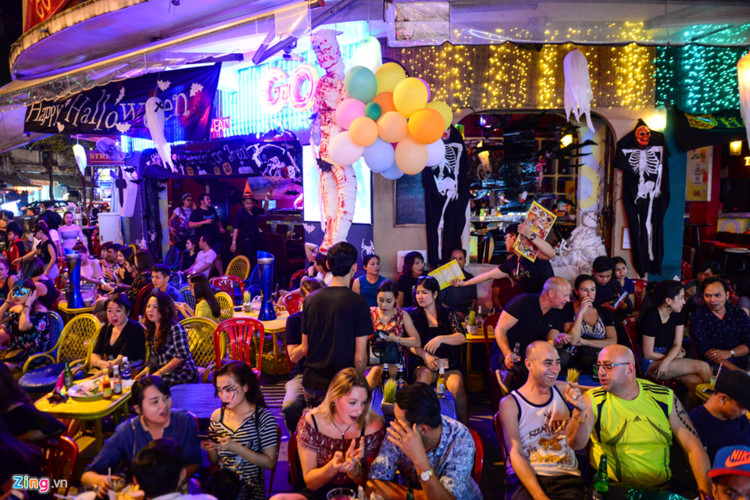 Coffee shops are packed full of visitors.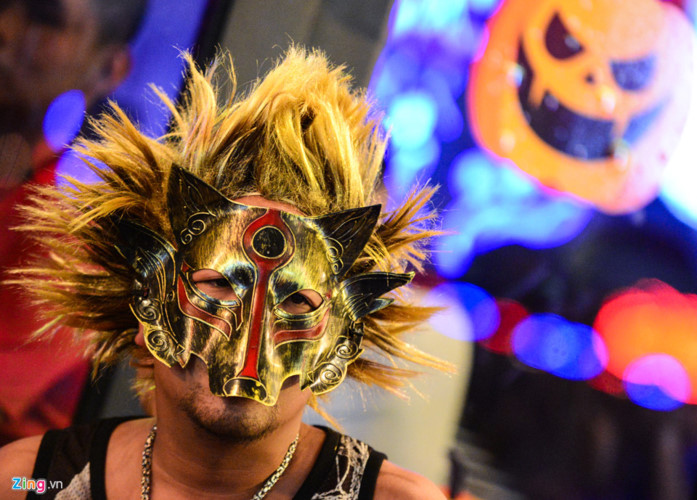 Apart from Bui Vien Street, youngsters gather in groups and descend upon Nguyen Hue Street, parks and commercial centres to surprise people. 
Zing/VOV