The "second Da Lat" in Central Highlands
Last update: 08:00 | 20/08/2013
VietNamNet Bridge - Also with cold weather, pine forests and mansions nestled in the morning dew, Mang Den is like the second Da Lat city in the majestic forest and mountain of Central Highlands.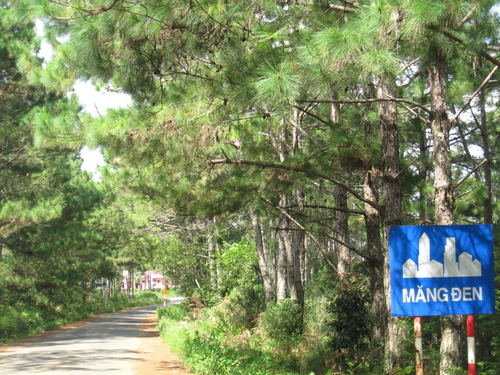 The pine trees in Mang Den.

In the language of Bana people, Mang Den means the large and flat land. Located at an altitude of 1,200 m over the sea level, Mang Den becomes the ideal place to hide the heat and wind of the Central Highland, with an average temperature of 18-20 degrees C all the year round. About 50 km to the northeast Kon Tum City, Mang Den has a wild, pure beauty like a young woman sleeping in the woods.
On the basalt trail leading to grandeur Mang Den, anyone would mistake like being lost in the romantic landscape of Da Lat. Located between the winding passes of Mang Den and Violak, Mang Den hides itself in the primitive forests, creating a spectacular natural picture.
Mang Den Pass gives visitors shocking, refreshing feelings before the majestic scenery. Especially in winter, there are times when cloud covers the entire pass. At the peak of the Pass, visitors feel ecstasy by the beauty of the landscape of high mountains, dense forests…
While rare red pine trees are disappearing in Da Lat, Mang Den is surrounded by endless stretches of red pines. Mixed in that vast blue are songs of the forest, which are harmonized the sounds of waterfalls, water and birds.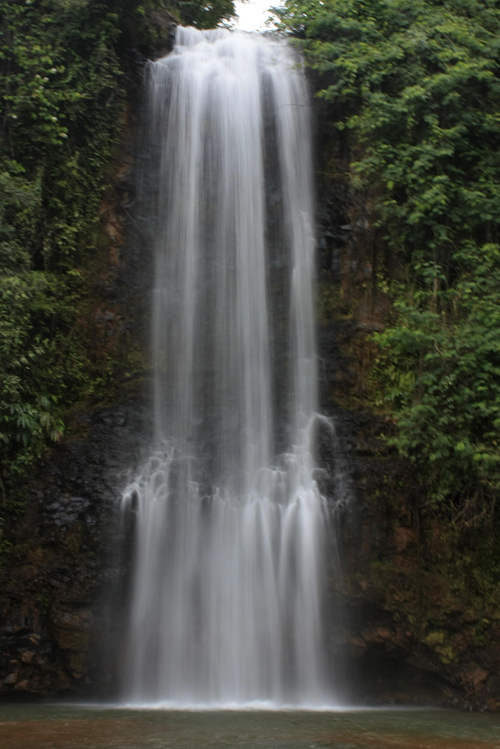 The magical beauty of Pa Sy waterfall. Photo: kontum.org.vn.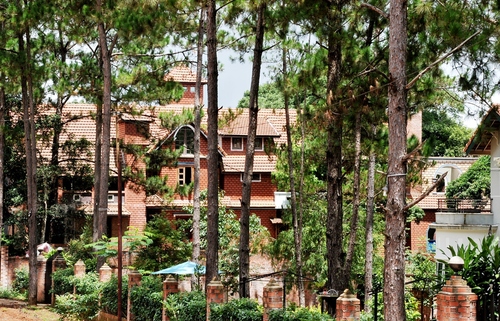 French villas in Mang Den. Photo: kontum.org.vn
Tourists can walk to the waterfall as Pa Sy, Dak Ke, Lo Ba to enjoy the love songs of the mountains, or simply stroll around the idyllic lakes such as Toong Zori, Toong Po and Toong Dam to feel the quiet moments in the nature. If you are adventurous, you can cross the forest watching blooming orchids.
Mang Den also has French style villas like Da Lat. Lovely scenery with fresh air in this place turns this place into an ideal place for those who want to feel relaxed in mind. Here visitors are also immersed in the sounds of gongs and enjoy ruou can (wine drunk out of a jar through pipes) near fire.
Not only linking Kon Tum with Quang Ngai and provinces in the central coast, Mang Den is also seen as the start of the tourist route "Highland Green Road," connecting to the "Central Region Heritage Route" and the "Ho Chi Minh legendary road" to form the trans-nation tours. These traits are enough to make Mang Den's own place in the heart of tourists, not only known as a "shadow" of Da Lat city.
Ngan Hoa