Sparkling terraced rice field
Last update: 11:52 | 12/06/2018
VietNamNet Bridge – In May and June, when the first summer rain pour over mountains in the north of Vietnam, rain water is led to local terraced fields. Water overwhelms the field and softens the soil so that farmers can plant rice seedlings. This is the time for starting a new crop.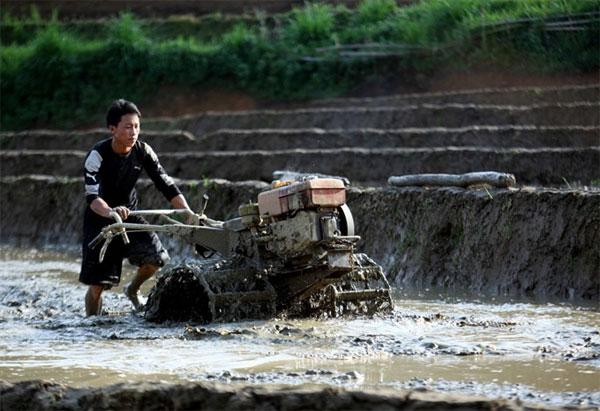 Grind: Work on a new crop starts. — VNA/VNS Photo Quy Trung
On mountains in Tu Le, Cao Pha, Mu Cang Chai (in the northern province of Yen Bai); Sa Pa, Y Ty, Muong Hum (in Lao Cai Province); Du Gia, Yen Minh, Dong Van (in Ha Giang Province); Hoang Su Phi, Coc Pai, Bac Ha (in Ha Giang and Lao Cai provinces), terraced fields sparkle with water in sun light.
This is one of the most beautiful season to visit such areas.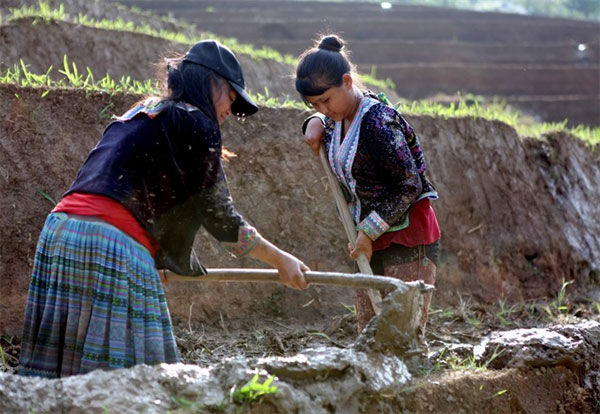 Elbow grease: Women dig at Ta Leng Commune, Tam Duong District of Lai Chau Province. — VNA/VNS Photo Quy Trung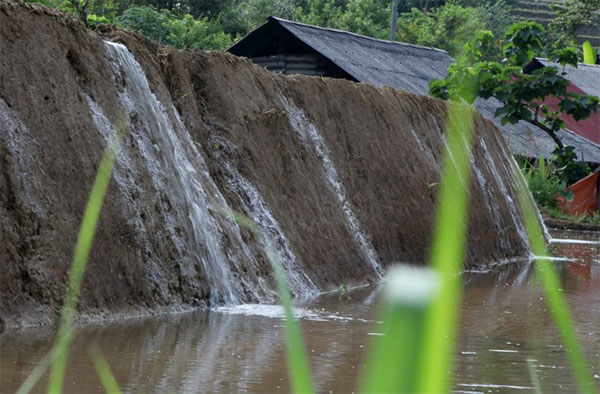 Wet, wet, wet: Summer rain brings abundant water for fields on mountains. — VNA/VNS Photo Quy Trung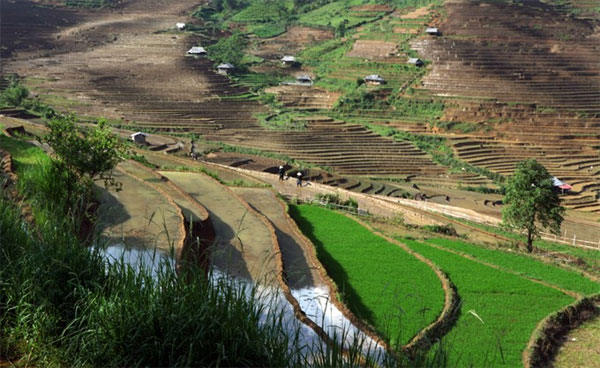 New life: The light green colour of rice seedlings. — VNA/VNS Photo Quy Trung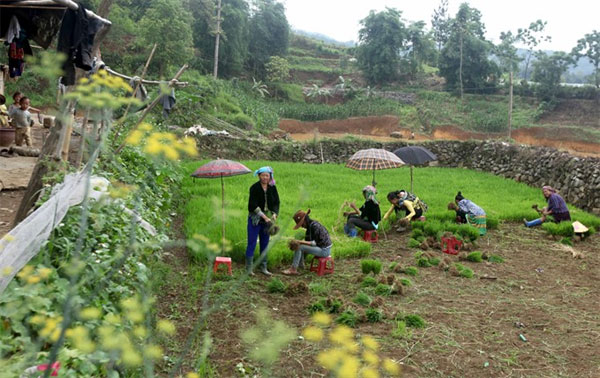 All pitching in: People are busy preparing for a new crop. — VNA/VNS Photo Quy Trung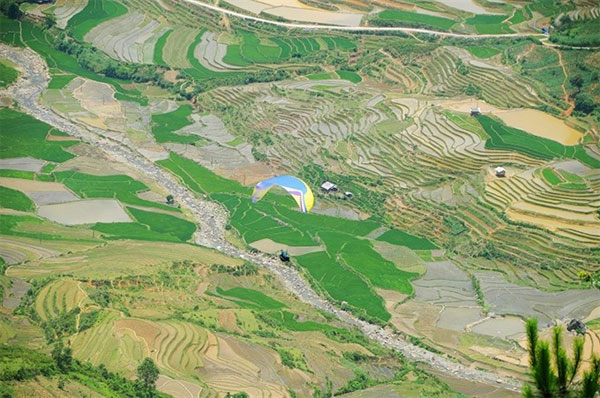 Aerial treat: A member of the Vietwings Ha Noi Palagliding club flies over the mountains at a recent festival dubbed Flying Over Rice Terraces in Watery Season. — Photo Courtesy of Vietwings Hanoi
Source: VNS