VN youngsters arrives in Moscow for the Football for Friendship Programme
Last update: 12:10 | 12/06/2018
Nguyen Trong Tuan and Pham Nguyen Quoc Trung, the selected 12 year old ambassadors from Viet Nam have arrived in Moscow to participate in the Football for Friendship (F4F) Programme.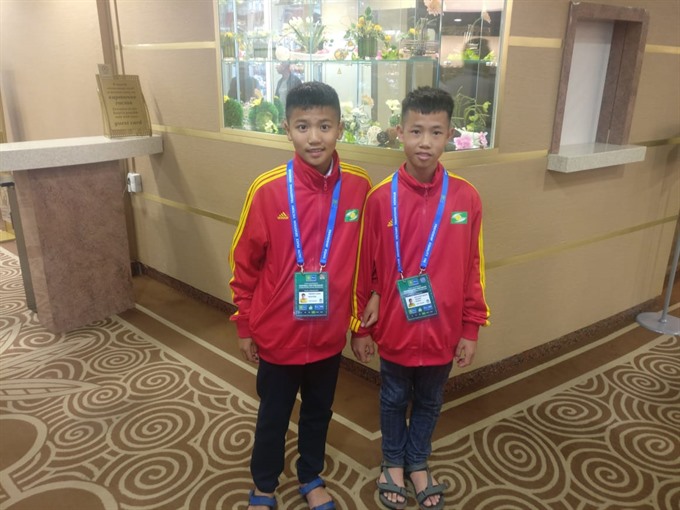 Nguyen Trong Tuan and Pham Nguyen Quoc Trung. — Photo courtesy of organising board
On the first day, the kids will participate in the 'International Friendship Camp' where they will undergo a training programme to practise with their team and get used to the playing conditions. They will also be a part of the opening ceremony of the International Friendship Camp.
The young journalists will also start their work in the International Children's Press Centre.
The kids will also be attending 'The School of 9 Values' which teaches the kids about the nine values that F4F stands for; friendship, equality, fairness, health, peace, devotion, victory, traditions and honour.
This year Football for Friendship united 211 countries and regions of the world. The programme is supported by FIFA, UEFA, the UN, heads of the national football federations, as well as the representatives of government institutions.
Over 300 journalists from leading international media outlets will arrive in Moscow to cover the final events of the programme. — VNS