Online gambling ring defendant returns $22 million
Last update: 15:50 | 11/04/2018
Phan Sao Nam, the mastermind behind the Rikvip online gambling ring, has pleaded guilty and returned VND500 billion ($22 million).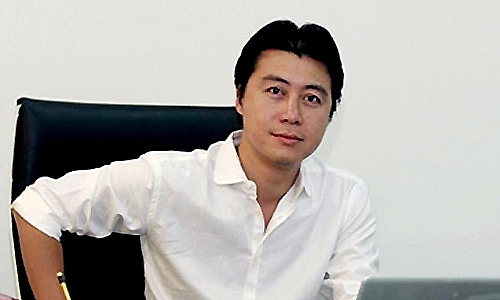 Defendant Phan Sao Nam, the mastermind behind the online gambling ring. 
Throughout the inspection of the multi-million dollar online gambling ring, the Phu Tho investigation agency determined that Nguyen Van Duong (former chairman of high-tech security development company CNC) and Phan Sao Nam (former chairman and director of VTC Online) were the masterminds behind the ring. They operated 25 dealerships nationwide and had nearly VND9.54 trillion ($420 million) in circulation.
To date, the agency has seized around VND1.3 trillion ($57.3 million), including cash and several pieces of property (20 apartments and 13 cars).
The agency said that Nam has pleaded guilty and gave directions of where his money was stashed away. An amount ofVND200 billion ($8.8 million) divided in two boxes in Quang Ninh province, and gold, foreign currency, and over VND300 billion ($13.2 million) in cash are in Ho Chi Minh City.
Security officers have checked and seized all the money in the two cities and moved it to Phu Tho's Treasury.
Defendant Nguyen Van Duong has earned VND800 billion ($35.25 million) from the gambling ring, but the investigation agency only seized VND100 billion ($4.4 million) from his savings books. He has not volunteered to return anything.
The investigation agency also revealed that the $3.5 million Phan Sao Nam deposited in Singapore would be seized soon.
Several days ago, the agency arrested four leaders of e-payment and technology companies for the illegal trading of invoices. They are:
Chau Nguyen Anh (39), CEO of VNPT Epay JSC;
Pham Quang Minh (33), business manager of VNPT Epay JSC;
Nguyen Dinh Chien (42), chairman of TNC Technology JSC, deputy director of CT&T, and director of a card distribution company; and
Le Anh Tuan (34), director of TNC Technology JSC.
The investigation agency has arrested over 40 people out of nearly 90 people questioned for involvement in the Rikvip gambling ring, including Phan Van Vinh, former director general of the Ministry of Public Security's General Department of Police, and Nguyen Thanh Hoa, former director of High-Technology Department (C50).
VIR