HCM City lacks mental health resources
Last update: 14:27 | 11/04/2018
About 16% of HCM City population have mental problems while the city lacks facilities for the patients.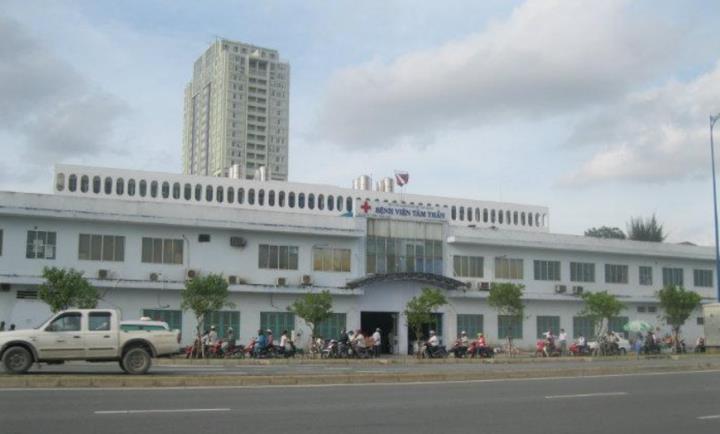 The HCM City Mental Health Hospital
At a meeting with the city people's council on April 10, Trinh Tat Thang, director of HCM City Mental Health Hospital, said that the number of out and in-patients increases by 10-15% annually. About 1% have schizophrenia, 0.5% have epilepsy, 6% have depression, 7% have anxiety disorders and 5% are affected by alcoholism. Moreover, more and more young people have mental disorders due to drug abuse.
About 6,800 patients come to the hospital every year, and the number of daily out-patients is around 800.
There are 10,000 patients with schizophrenia and 8,000 with epilepsy are being treated at 344 communal or district mental health facilities.
Despite the increasing number of patients, HCM City Mental Health Hospital only have 500 beds and 61 doctors. The average number of beds to patients ratio in HCM City is 0.07 per 1,000 people. This ratio is 0.2 per 1,000 nation-wide and 0.5-1.5 per 1,000 worldwide. HCM City needs 1,500 more beds to meet the demand.
"The centre in District 5, where most patients visit, is often cramped. As a result, the patients don't want to go for check-ups or be admitted to the hospital," Thang said.
However, it is estimated that from now to 2020, 13 doctors will retire but they can hardly attract new employees due to low wages. Young doctors can only learn VND5m (USD220) a month and doctors with over 20 years of experience earn about VND12m a month.
"No one wants to go to work at the mental health hospital because of low wages and poor infrastructure," Thang said.
Le Truong Giang chairman of the City Public Health Association, said people face more pressure and mental health problems as a country urbanises. As a result, the number of mentally-ill patients will only increase. Giang hopes the city authorities will have policies to upgrade facilities, attract doctors and support patients with mental problems.
Le Thi Tuyet Nhung, head of the People's Council's Society and Culture Commission, asked all agencies, especially the Department of Health to develop a plan to deal with the problems.
Dtinews/TTXVN