Spanish tourist dies after 100-metre mountain pass fall
Last update: 17:50 | 10/11/2017
A Spanish tourist fell off a cliff while speeding on Ma Pi Leng Pass in Ha Giang Province.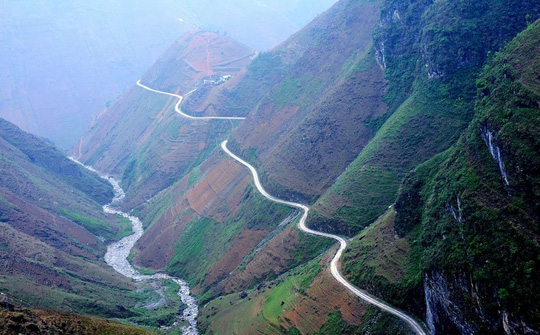 Ma Pi Leng Mountain Pass
At around 10 am on November 9, a Spanish tourist, born in 1977, travelled along a route he was unfamiliar with. He lost control of the motorbike, and fell 100 metres and died immediately.
After being informed about the accident by two of his friends, the local authorities arrived at the scene and recovered the body and motorbike.
"We've informed the provincial authorities and the Spanish Embassy in Vietnam," Party Secretary of Meo Vac Town Hau Minh Loi said.
The name of the tourist has not been revealed.
Ma Pi Leng is a dangerous 20km long mountain pass. It is part of the route connecting Ha Giang City, Dong Van District and Meo Vac Town. It is considered one of the four most dangerous mountain passes in Vietnam.  
dtinews