MobiFone general director dismissed over AVG purchase deal
Last update: 11:24 | 24/08/2018
The Ministry of Information and Communications (MIC) on Tuesday, August 21, decided to relieve Cao Duy Hai, 57, of his duty as member of the board and general director of State-owned MobiFone Telecommunications Corporation for serious violations in a now-cancelled deal in which the mobile carrier had acquired a 95% stake in private pay TV firm AVG.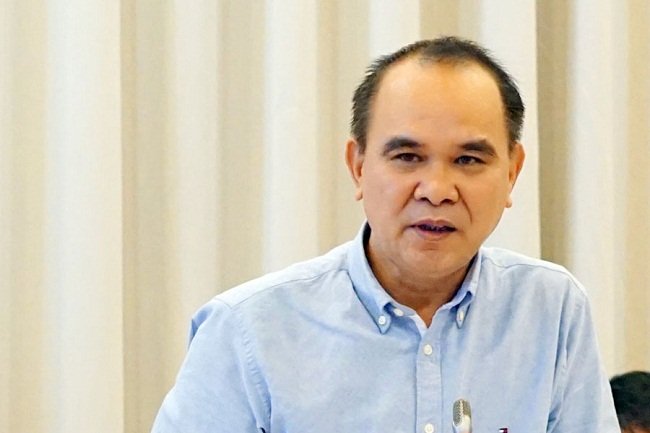 Hai had advised the MobiFone board to submit a draft decision to the MIC on approval of the acquisition, and had signed many relevant documents in violation of prevailing regulations, according to the Party Central Committee's Inspection Commission.
Earlier, the commission had removed Hai from all Party posts, including vice secretary of the Party Committee at MobiFone.
A source told VnEconomy news website that a deputy general director of MobiFone has assumed the position of acting general director of the State-run group.
Multiple irregularities had been found in the acquisition process initiated by MobiFone, a business under the MIC and the country's third largest mobile carrier.
MobiFone had spent roughly VND8.89 trillion (some US$390 million) in buying 344.66 million AVG shares in late 2015.
Following a probe into the deal, the Government Inspectorate concluded that AVG was incurring losses after it was acquired by MobiFone. The irregularities and the irresponsibility of MobiFone have cost the State some VND7 trillion, including AVG's liabilities of VND1.13 trillion.
Post acquisition, MobiFone's performance started deteriorating from 2016 onward, with profits that year falling by VND321.7 billion against the previous year. Late last year, MobiFone's accumulated losses amounted to more than VND1.98 trillion, which also affected its plan to go public.
Early last month, Le Nam Tra, 57, MobiFone's former chairman and Pham Dinh Trong, 48, head of the MIC's Enterprise Management Department, were arrested for allegedly charges of "violating regulations on state capital management and usage, thus causing serious consequences."
The biggest fall in the case was possibly Truong Minh Tuan, who also lost his position as Minister of Information and Communications on July 23. Tuan had signed a decision approving the AVG acquisition while serving as deputy minister of the MIC. This is the first time in many years that a sitting minister in Vietnam has been suspended.
Major General Nguyen Manh Hung was picked as acting Minister of Information and Communications by the Prime Minister on July 25. Before that Hung served as chairman and general director of the Viettel Military Industry and Telecoms Group.
SGT