Photos of China's illegal construction sites in the East Sea
Last update: 10:33 | 26/05/2015
A VietNamNet reporter recorded these pictures during his trip to Truong Sa (Spratly Islands), organized by the Ministry of Information and Communications in early May.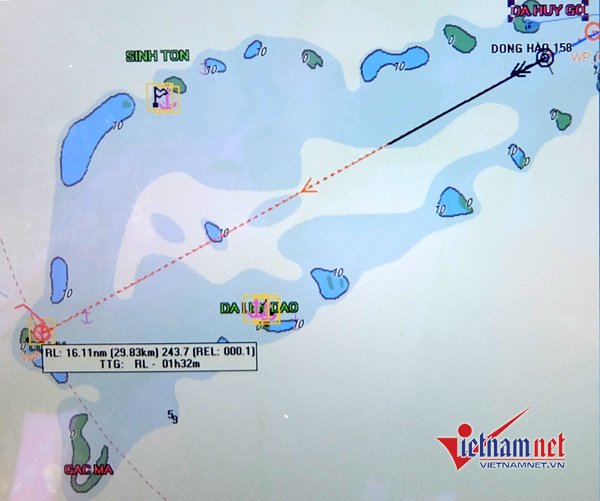 The sea route of the working group of the Ministry of Information and Communications to Truong Sa in early May.
Located in the Sinh Ton island group of Truong Sa Archipelago (Khanh Hoa province, Vietnam), Tu Nghia (Hughes) Reef is about 15 nautical miles from the reef of Gac Ma (Johnson South), which has been illegally occupied by China since February 28 1988.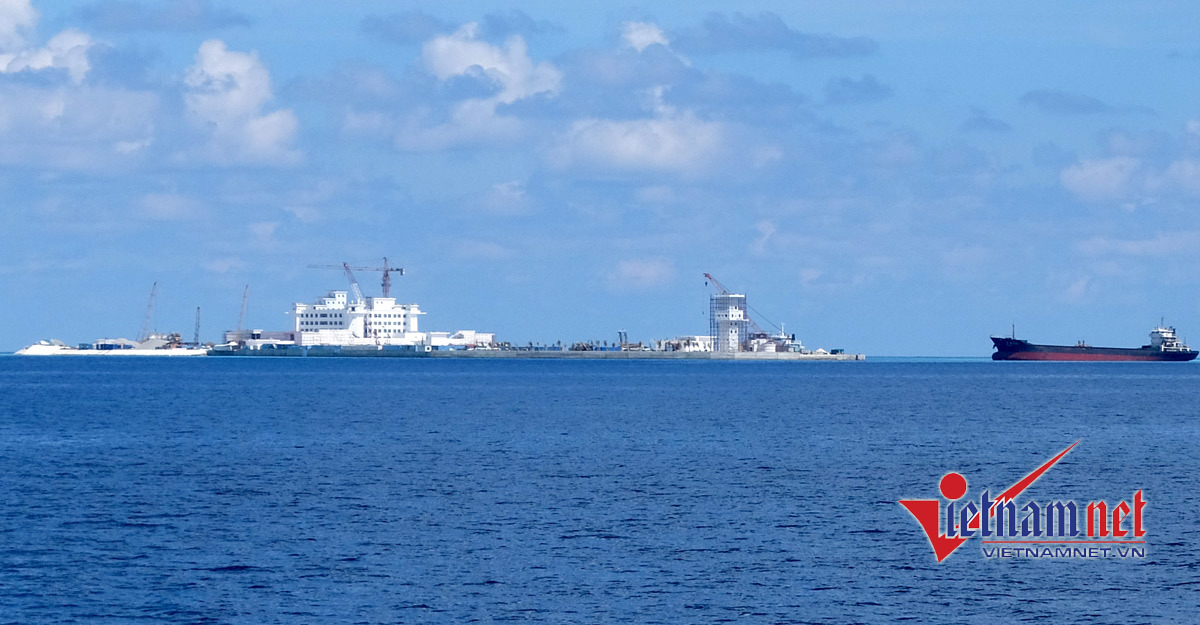 From Sinh Ton Dong Island, VietNamNet reporter could see the Hughes Reef very clearly.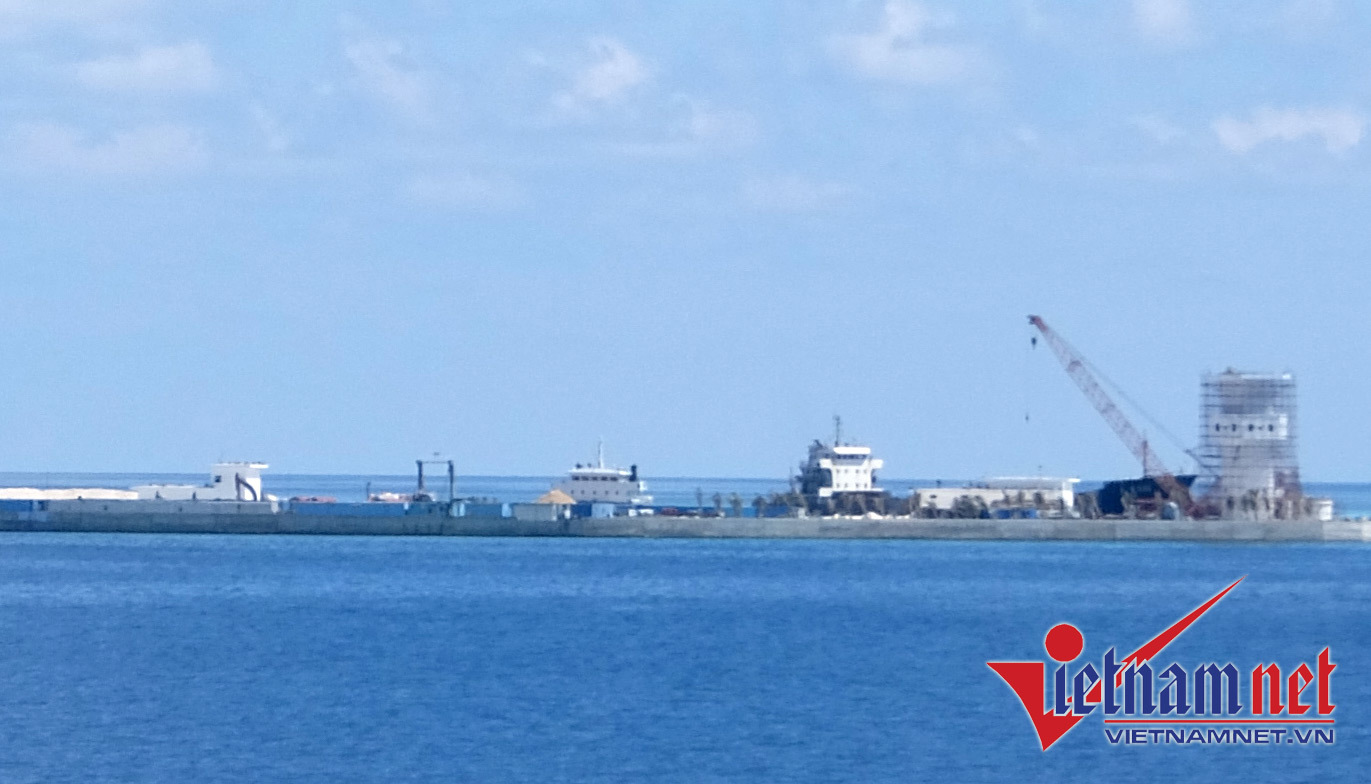 Illegal works of China on the Hughes Reef.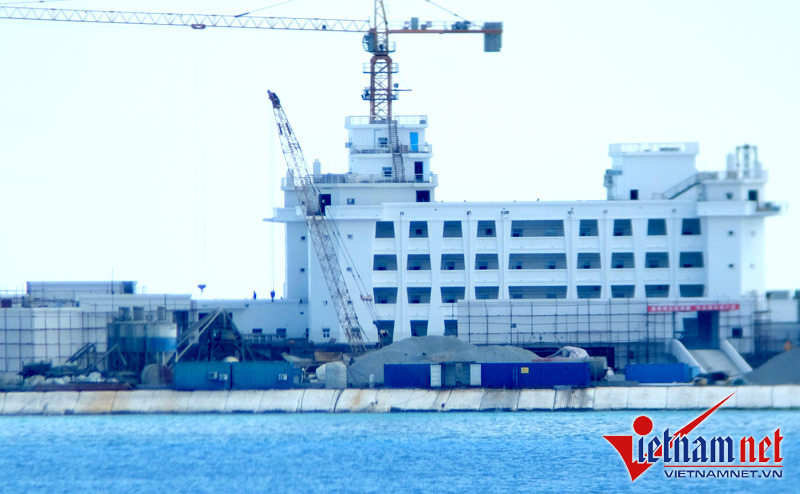 Initially, Tu Nghia was a coral reef under wter, whose small tip was only seen at low tide. After illegally occupying the reef in 1988, China turned the reef into a small island with a 2-story structure on it.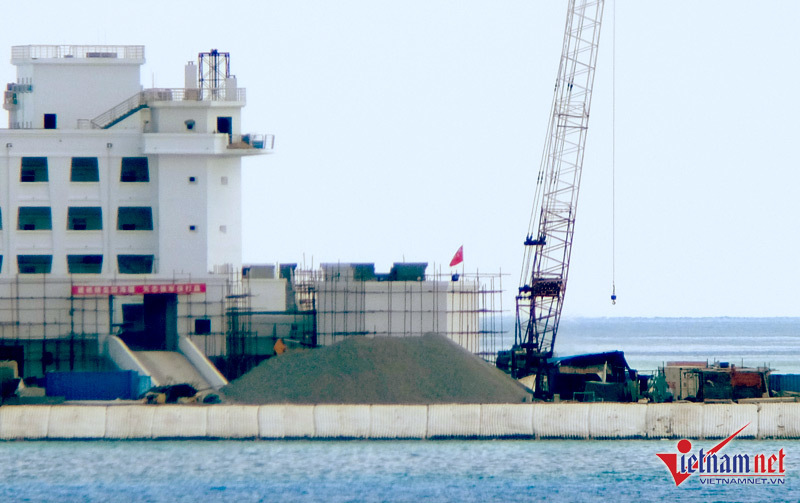 Since early 2014, China has expanded this reef on an area of over 6 hectares.
From the distance of a few miles, the illegal construction works of China on Tu Nghia Reef can bee seen very clearly. The construction activities there have been very busy.

Facilities on Gac Ma Reef, which was illegally occupied by China in 1988.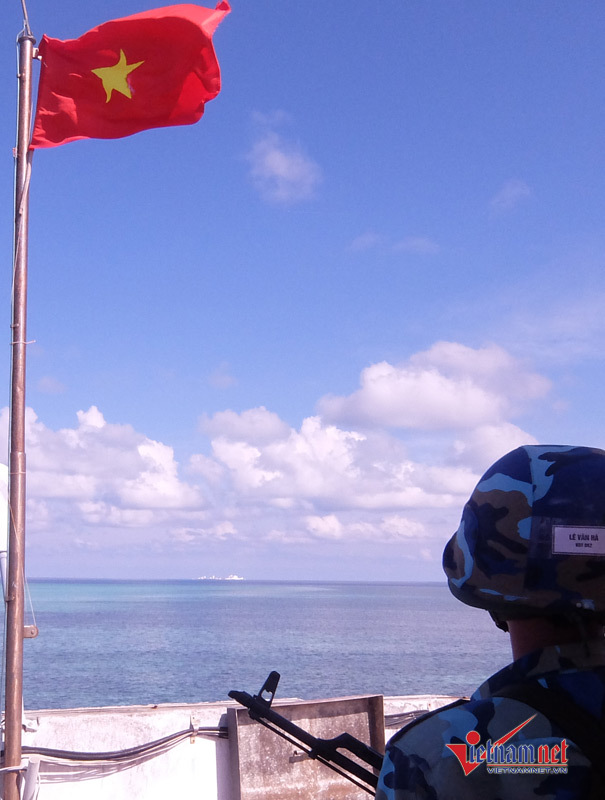 China's illegal works on Gac Ma Reef can be seen from Collins Reef.
Huy Phong