Lawmakers debate corruption in private sector
Last update: 10:45 | 14/06/2018
VietNamNet Bridge – National Assembly deputies continued discussions on the country's amended anti-corruption laws yesterday, June 13, during the NA's fifth meeting in Hanoi.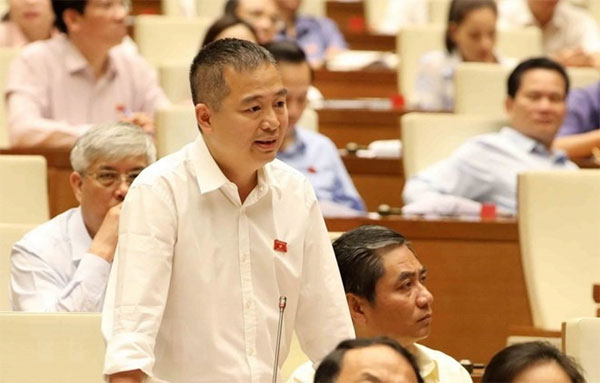 NA deputies during the fifth NA meeting in Hanoi yesterday. — VNA/VNS Photo Phuong Hoa
While many deputies voiced support for the amended bill's effort to address corruption in the private sector, others criticised the State anti-corruption force's limited manpower and the bill's legal complexity and feasibility.
Deputy Mai Thi Phuong Hoa said corruption in the private sector had risen in recent years. According to a report released by the Vietnam Chamber of Commerce and Industry and the Development and Policies Research Centre, corruption was among the top five factors with the most impact on the country's business environment.
"The private sector is often used to launder money gained from corruption from the public sector. An effective anti-corruption policy cannot afford to ignore the private sector," Hoa said.
She also noted that "corruption in the private sector not only undermines domestic consumers' trust in the country's products and services, it also damages international investors' faith in the economy because of the hidden costs of doing business".
Meanwhile, others advised caution as the top priority for the country to fight corruption in the public sector.
"The amended bill may include public companies and credit funds as they call for capital from the public but the public sector must remain our highest priority in the fight against corruption," said deputy Luu Binh Nhuong.
For the State's anti-corruption forces, having too many targets to go after may be counter-productive now that the fight against corruption in the public sector is getting more difficult.
Deputy Nguyen Thi Thuy questioned the lack of anti-corruption regulations for private businesses.
"It will be very difficult, to say the least, for private business as we have no legal framework for them to follow. In the absence of a clear guideline, there will be a lot of grey areas that inspection units can take advantage of to harass businesses, an issue the Government is trying very hard to address," she said.
Another area where the bill may get even more complex is how it will deal with businesses with foreign shareholders, which have seen a sharp rise in number in the last two decades.
Of the total 1,800 public companies and 128 credit organisations that will be included in the amended law, many are owned in part or fully by foreign owners.
"Should foreign owners be found to be dishonest in their asset decleration forms, who will be responsbile for going overseas to verify the facts? Do the laws of their country of origins even allow that?" Thuy said.
Lawmakers urged the NA's Legal Commission to continue working on the amended law to address the questions before the next meeting of the NA, typically scheduled before the end of the year.
Source: VNS