Corruption fight must go on
Last update: 08:10 | 30/12/2017
VietNamNet Bridge – Professor Dr Le Quoc Ly, deputy director of the Ho Chi Minh National Academy of Politics, speaks to Hai Quan (Customs) newspaper about the Party's resolve to step up the fight against corruption.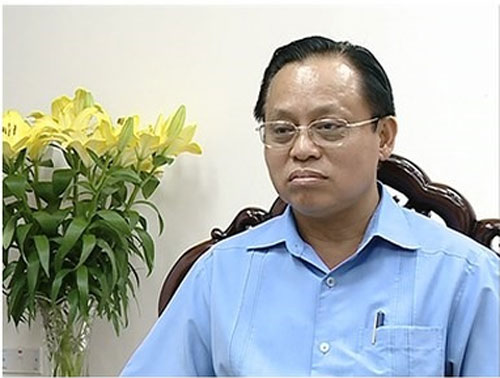 Le Quoc Ly
Many big corruption cases have been brought to light recently and follow-up action taken.  Do you think the momentum of the fight against corruption will continue and gain more success in the future?
Our current fight against corruption has gained positive results. This is a reflection of the Party's resolve to defeat corruption and consolidate people's confidence in its leadership. However, what we have achieved so far is just initial success. The future tasks are still very demanding and complicated, requiring the Party to be firm and display high political determination in handling serious corruption cases.
While these achievements have been praised, a lot of the fight against corruption has remained on paper without follow up action, some people have commented. Do you agree?
I think not everyone realises the extent to which corruption affects our economy and our society. Corruption has caused a serious havoc to our economy. According to one estimate, just in the last decade, corruption, waste and poor management has cost our national economy some US$45 billion. That sum is sufficient for constructing the North South Express Rail Line with the speed of 300 km/hr; or to build the North South Expressway with five lanes.
So it is not disputed that the consequences of corruption are very serious, but not every one is aware who deep they are. Many people think that an act of corruption is simply an act of stealing public money, but don't think further that robbing such big sums of money damages many socio-economic development projects worth thousands of billions of dong.
Another factor that has undermined our fight against corruption is the practice of treating someone with indulgence or having consideration for their feelings despite their misdeeds. We need to be very tough in dealing with corruption.
On the other hand, we should award people who do their work well, particularly in the fight against crimes like embezzlement and other forms of corruption.
What would you say are the key elements in the fight against corruption?
As we all know, the head of an office or an organisation plays a very important role in the success or failure of a task, including the fight against corruption. We have seen that in any locality, when the top official is a competent and virtuous person, the economy in that locality develops well and the people there are well off and happy. That's why, in my opinion, choosing a good and capable person to a leadership position is very important. So following a period of three or five years, if the living conditions of people have been improved, we can say that he/she is a good and capable leader. 
VNS