Foreign investors propose US$44 million minimum capital for universities
Last update: 14:48 | 24/05/2018
Foreign investors' proposal to increase the minimum investment capital of universities to VND1 trillion (US$43.9 million) is expected to create a fair playground for both local and foreign investors in the education sector. But will it really?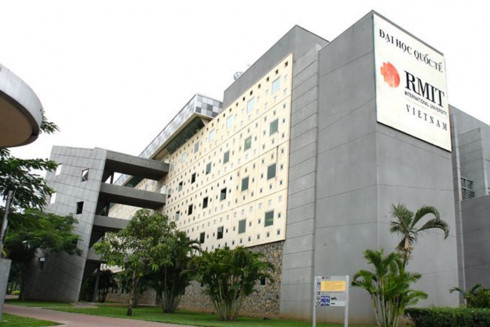 VND1 trillion (US$43.9 million) to establish a university?
Differences between capital requirements from local and foreign investors when establishing universities may be abolished when the proposal to set a general minimum of VND1 trillion (US$43.9 million) is approved.
Specifically, according to the draft decree to replace Decree No.73/2012/ND-CP, any investment project to open a university must have a minimum of VND1 trillion (US$43.9 million) in investment capital (not including the price of the land on which the institution will be constructed). The investment capital will be assessed in cash and property and approved in paper by authorities.
Compared to the current requirement of VND300 billion (US$13.2 million), as stipulated in Decree 73, the total amount of investment capital that foreign investors are expected to have will increase significantly. According to the drafting committee of the replacement for Decree 73, the purpose of the increase is to guarantee the quality of the universities.
Le Truong Tung, chairman of FPT University's executive board, states that the new requirement is suitable since it is at least equal to the requirements for local investors. However, the change has not been able to reassure Tung about quality.
"According to Article 87 in Decree No.46/2017/ND-CP, local investors will have to invest at least VND1 trillion (US$43.9 million) to establish a university. Thus, the proposal will create a barrier for new investors, but will not guarantee quality. In order to create fairness for new players (including local and foreign investors), the institutions already in existence will also have to increase their investment capital with a specific schedule," said Tung.
Difficulties remain
Although the draft of the replacement decree has been submitted to the government by the Ministry of Education and Training on April 23, 2018, criticisms continue to arise.
Last week, at the conference on proposed business requirement cutbacks and simplifications in the educational sector, Tran Thi Phuong, an official of the Department of International Cooperation (Ministry of Education and Training (MoET), affirmed that the draft will continue to be improved.
"Our motto is to learn from criticism and continue to search for new areas where we can make cutbacks," Phuong said.
Therefore, right before the proposal was presented, Nguyen Kim Dung, director of Legal Affairs for Apollo and British University Vietnam, continued to advocate for abolishing the requirement for teacher profiles upon requesting a licence.
"When the investor is applying for a licence, the project is not in operation yet, thus not able to sign contracts with employees. Not to mention that it takes extremely long for the investor to get a licence," stated Dung.
This is not the first time this issue has been brought up. At Vietnam Business Forum 2017, the education and training group, which included Dung, also expressed their disagreement with this requirement.
What is more, Dung suggested eliminating the requirement that foreign language teachers must have five years of experience and reconsidering another requirement regarding the acceptance rate for Vietnamese students at foreign-funded high schools.
Dung's proposal goes beyond what MoET expected. At the moment, the requirement of five years of experience for foreign language teachers is on the list of the investment requirements suggested to be cut, but only at short-term education institutions, kindergartens, and high schools.
Phillip Dowler, head of RMIT Vietnam's branch in Hanoi, thinks that this requirement is making it difficult for schools to hire teachers because some have experience but have not been teaching for five years, and vice versa.
Sharing this view, Dang Van Dinh, head of Policy Research and Development under the Association of Vietnam Universities and Colleges believed that schools should be given more autonomy.
Dung has also suggested the abolishment of the requirement that an investor must have a licence to establish a short-term education institution.
"Short-term education institutions must abide by three regulations, including having an investment licence, a permit for establishment, and a licence for operation—each must be acquired within 30 working days, which is too much work. Perhaps after these institutions have acquired the investment licence and permit for establishment, the authorities should automatically provide them with a licence for operation," said Dung.
VIR