Investment funds for startups in Vietnam still modest
Last update: 11:59 | 16/07/2018
Slow reforms of procedures in Vietnam have forced enterprises to move to other countries to start businesses, and investments in startups remain modest compared with those in regional countries.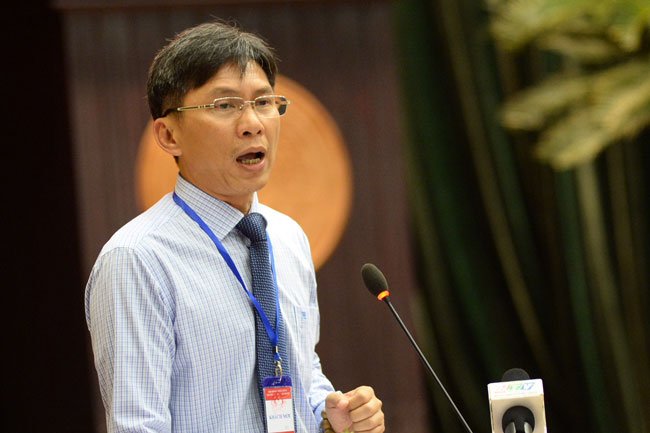 Nguyen Viet Dung, director of the HCMC Department of Science and Technology, speaks at the ninth meeting of the HCMC People's Council on July 12
At a Q&A session of the ninth meeting of the HCMC People's Council on July 12, the director of the HCMC Department of Science and Technology, Nguyen Viet Dung, noted that many startups in the country had moved to Singapore as it facilitated quick business registration procedures.
In Vietnam, it takes months to complete the procedures, he added, stressing that certain investments needed quick procedures as investors may make an investment one month and sell it the following month.
According to Dung, Vietnam attracted US$202 million worth of investments in startups in 2016, compared with the US$2 billion plus invested in Southeast Asia. Moreover, while global venture investments amounted to US$250 billion every year, Vietnam recorded only some US$200 million.
However, Vietnam's venture capital in startups rose to US$290 million last year, indicating that local startups were making progress and the investment environment in HCMC was improving.
Dung's explanation followed Deputy Le Minh Duc's questions about the city's measures to simplify procedures for students and the youth to access support for startups.
Regarding the startup ecosystem, Deputy Cao Thanh Binh quoted experts as saying that the activities of incubators were not proportional to the capabilities of a large city such as HCMC, adding that the link between enterprises and scientists was not effective. Binh also asked about solutions to aid the consumption of high-tech agricultural products.
As Dung pointed out at the session, the city has 24 public incubators for scientific and technological innovations, but they have yet to deliver the desired results and are not as effective as private incubators. Besides this, connectivity among universities, research institutes and enterprises is still limited.
HCMC currently has four connectivity programs for four major groups of industrial products. The city will continue to support incubators in the fields of information technology and high-tech agricultural products in the near future.
During the 2016-2018 period, the city accepted more than 300 research studies, nearly 90% of which are in the process of being commercialized.
According to Nguyen Thi Quyet Tam, chairwoman of the HCMC People's Council, although 90% of the research studies have been transferred for application, it needs to be analyzed how this research can aid the city's programs to create major products.
Dung mentioned that spending on scientific and technological research in many countries accounted for 2-6% of the total gross domestic product, and more than 90% of research was from the private sector. On the other hand, research spending in HCMC, sourced from the city budget fund and from enterprises, is minimal, at some VND1 billion per study compared with a few million dollars per study in Japan.
The HCMC Department of Science and Technology supports students' research every year. Each study now receives VND150 million in funding, which has increased considerably from the earlier VND40-50 million. Local universities also organize frequent competitions to find outstanding research ideas, Dung said.
SGT