Investors fail to develop land plots in HCM City
Last update: 16:41 | 18/06/2018
VietNamNet Bridge – Some investors in HCM City who have failed to deliver on project commitments have left their land plots empty for many years.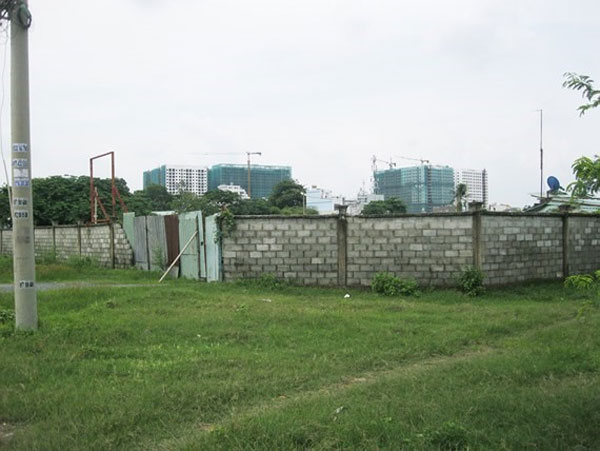 A land plot which was slated to be used to build Phuong Nam Vocational School in HCM City's District 12 has been left untouched for many years. — Photo sggp.org.vn
For the last eight years, an investor, for example, has yet to build the proposed Phuong Nam Vocational School in District 12's Tan Thoi Nhat Ward on a 7,500 sq-m land plot.
On September 30, 2010, Nguyen Thanh Tai, former deputy chairman of the city's People's Committee, approved Phuong Nam Intermediate School's plan to build the vocational school.
City authorities had even set aside land for the new vocational school.
On October 27, 2010, the People's Committee of District 12 met with Phuong Nam Intermediate School and asked the school to carry out its commitments.
Under the plan, locals affected by the project in the ward would have been allowed to receive free vocational training at the school for two years. The school was also responsible for asphalting the street section from Phan Van Hon Street to TTN1A Street.
However, the project has never been carried out, and the empty land plot has become a garbage dump.
The street section from Phan Van Hon Street to TTN1A Street was never asphalted and has been left muddy and rocky, according to local residents.
Resident Nguyen Phung Thuan said that locals were forced to hand in their land and were frustrated to see that nothing had been done by the investors.
Compensation rates offered to locals have also been low, while the environment has become more polluted, he said.
The District 12 People's Committee has asked the city's People's Committee to take back the project land so that a high school can be built, according to Dau An Phuc, the deputy chairman of the district's People's Committee.
Construction of the vocational school was part of of a larger resettlement project that was supposed to cover 38ha of land in Tan Thoi Nhat Ward.
In addition to the vocational school project, many other projects in this area have not been carried out.
Locals have sent complaints to authorities, urging them to speed up the process or assign other investors for existing projects.
The chairman of the HCM City People's Committee, Nguyen Thanh Phong, said the city has about 500 projects that are behind schedule, many of them due to investors' irresponsibility.
Phong has urged the city's Department of Natural Resources and Environment to increase the number of inspections of these delayed projects and report back on each case. 
Source: VNS