VN seafood exports face barriers
Last update: 17:58 | 13/06/2018
The seafood companies should work closer with various ministries such as trade and industry and foreign affairs to overcome trade barriers that hinder Vietnamese seafood exports, a top agriculture official said.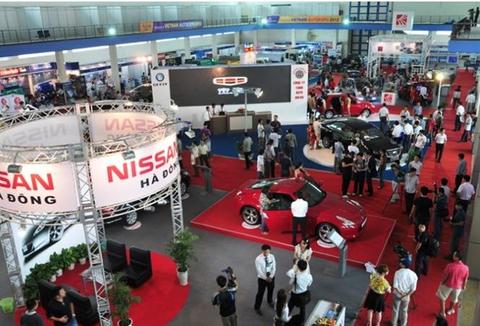 A tra fish processing line at Hùng Cá Company in Đồng Tháp Province's Cao Lãnh town.
Deputy Minister of Agriculture and Rural Development Trần Thanh Nam, speaking at the 20th anniversary celebrations of the Việt Nam Association of Seafood Exporters and Producers (VASEP) in HCM City yesterday, praised its efforts in the last two decades to apprise seafood producers about the market situation, advocate favourable policies for them and help exporters overcome technical barriers in major markets like the US and EU.
Since exporters will continue to face tougher challenges, especially in the US, he called on VASEP to work together with related associations and ministries to overcome them.
Last March the US Department of Commerce (DOC) announced preliminary findings related to anti-dumping duties on Vietnamese shrimp, including a tariff of 25.39 per cent, which is considered too high compared to past impositions.
Besides, Vietnamese shrimp products imported into the US will have to comply with newer and stricter regulations under the US' Seafood Import Monitoring Programme (SIMP) for shrimp and abalone set to be implemented from the beginning of next year.
According to VASEP chairman Ngô Văn Ích, this year seafood exports are likely to be affected by the US, the EU's yellow card for Việt Nam due to illegal, unreported and unregulated fishing and anti-dumping tax.
He said his organisation would continue to support seafood exporters and producers with market research, brand building and promotional activities to boost exports.
VASEP's assistance would also include helping seafood firms gain access to new technology and production techniques to improve product quality, he said.
Despite many challenges, Việt Nam's seafood exports hit a record US$8.3 billion last year, a year-on-year increase of 18 per cent.
VASEP is a non-governmental organisation established in 1998 to link seafood producers and exporters to improve value, quality and competivitive capacity and improve raw material sources for exporters.
Its members account for more than 80 per cent of the country's seafood exports by value.—VNS