Vietnam spent $3.6 million on petrol imports
Last update: 17:25 | 13/06/2018
Viet Nam imported more than 5.56 million tonnes of oil and petroleum products worth nearly US$3.6 billion in the first five months of the year.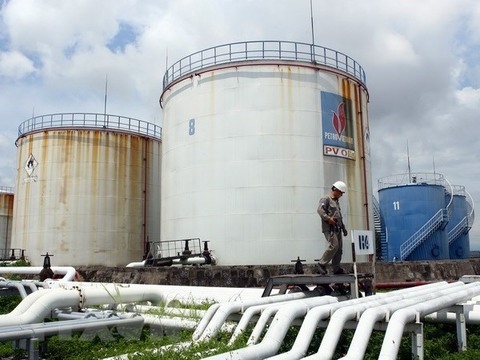 The information was revealed by the Ministry of Industry and Trade (MoIT).
The figures showed year-on-year rises of 9.1 per cent and 38.2 per cent in terms of quantity and value, respectively.
Petrol imports in May alone rose by 12.3 per cent. However, its value increased by 49.4 per cent compared to the same period last year due to the rise of the world oil prices.
South Korea is still the largest oil exporter to Viet Nam in the January-May period with 1.16 million tonnes worth $807.06 million, accounting for 26.5 per cent of the country's total imports. These increased by 17.2 per cent and 33.4 per cent in terms of quantity and value from the corresponding period last year.
It was followed by Malaysia with 1.3 million tonnes, Singapore with 914,394 tonnes and Russia with 48.8 million tonnes. — VNS