Ministry builds mechanism for land agglomeration, large-scale farming
Last update: 16:55 | 15/01/2018
The Ministry of Natural Resources and Environment (MoNRE) will continue to work towards an institutional breakthrough for promoting the agglomeration of land for large-scale agricultural production.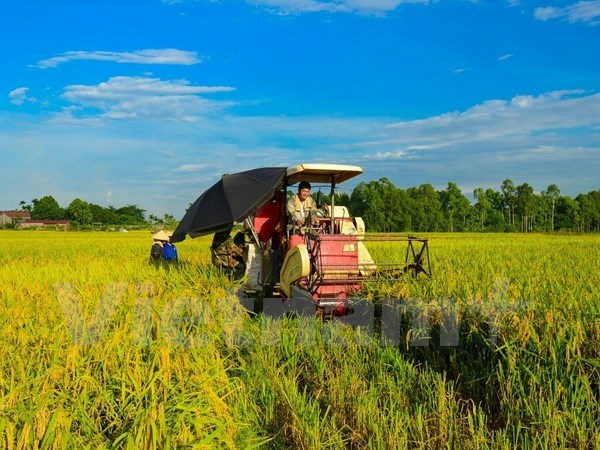 The Ministry of Natural Resources and Environment will build mechanism for land agglomeration, large-scale farming
The ministry will submit to the National Assembly a draft law on adjusting and supplementing a number of articles of the Land Law for consideration. 
The ministry will also submit to the Government a draft decree and a draft Prime Minister's decision on land agglomeration. 
According to the General Department of Land Management under the MoNRE, many localities are taking steps in this direction. The Red River delta province of Thai Binh has seen the accumulation of 3,220ha of land, on a scale of at least 10ha for each plot. The Mekong delta province of An Giang has developed large-scale fields of at least 50ha. 
At the same time, the MoNRE will also push ahead with reform of administrative procedures for land use, construction and housing. It will pilot new policies on land recovery, compensation and resettlement with the goal of speeding ground clearance for investment projects, while improving land access for both domestic and foreign-invested enterprises. 
The ministry will propose solutions to develop the market for land use right.
The General Department of Land Management has completed the designing and evaluation of land uses plans for all 63 centrally-run cities and provinces.
The administrative reform in issuing land use right certificate has resulted in streamlined procedures and efficient enforcement. Around 1.8 million first-time certificates have been issued during 2017, bringing the percentage of land area with legal land use right certificates to 96.6 percent. 
In addition, 237 out of 700 district-level administrative units across the country have started building their land database serving the operation of an e-government.-VNA