Thousands of real estate firms established, causing concerns
Last update: 08:00 | 13/03/2015
VietNamNet Bridge – As many as 14,000 new businesses were set up in the first two months of 2015, with real estate firms increasing sharply by 89 percent in comparison with the same period in 2014.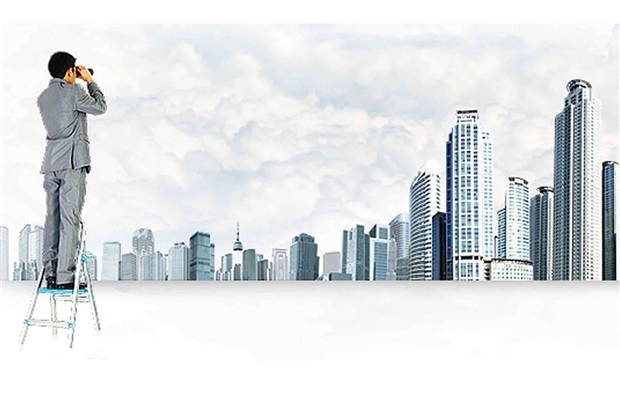 While the sharp increase is seen by analysts as a sign of the real estate market recovery in 2015, others think this should be seen as bad news.
Real estate market to bounce back?
According to the General Statistics Office (GSO), 13,766 businesses were registered in the first two months of the year with total investment capital of VND77.5 trillion, an increase of 26.6 percent in the number of businesses and 23.3 percent in registered capital compared with the same period last year.
Newly set up businesses include many real estate firms. Meanwhile, the real estate market, which has been stagnant over the last few years, is considered a "cemetery" where investors' capital is "buried".
The sharp increase in the number of newly set up real estate businesses is attributed to the investors' hope of a warmer real estate market in 2015. 
"Investors are rushing to set up real estate firms in anticipation of the bustling real estate market this year," an analyst said.
"It is estimated that 223 new businesses are registered every day, a surprisingly high figure," he noted.
Le Dang Doanh, a renowned economist, noted that investors set up new businesses at this moment because they heard good news about the stable macroeconomy, lower inflation rate and interest rates.
However, Doanh said he cannot explain why the number of newly set up real estate firms has increased so sharply as the real estate market remains gloomy.
"I don't think house and apartment prices will increase considerably this year, and therefore, investors should not expect to make profit from real estate investments," he noted.
Aspirations to get rich
Nguyen Van Duc, deputy chair of the HCM City Real Estate Association, said the information about 14,000 newly set up businesses "is not worth so much joy", if noting that 16,000 businesses, including a high percentage of real estate firms, were dissolved in the first two months of the year.
"Most of the dissolved real estate firms were experienced ones. They were 'young men', not  'infants'," he said.
"I think many investors decided to set up new businesses just to follow others, while they really do not well understand the market," Duc said.
Do Van Trieu from Lideco also noted most of the newly established businesses are small and medium ones with average capital of VND5-6 billion. "They are vulnerable to the storms in the market," he said.
DNSG