Precious trees recognised as heritage
Last update: 16:46 | 09/08/2018
VietNamNet Bridge – The Viet Nam Association for Conservation of Nature and Environment (VACNE) has recognised a group of 400 Po Mu (Fokienia hodginsii) trees in the forest of mountainous Tay Giang District in Quang Nam Province as Heritage Trees.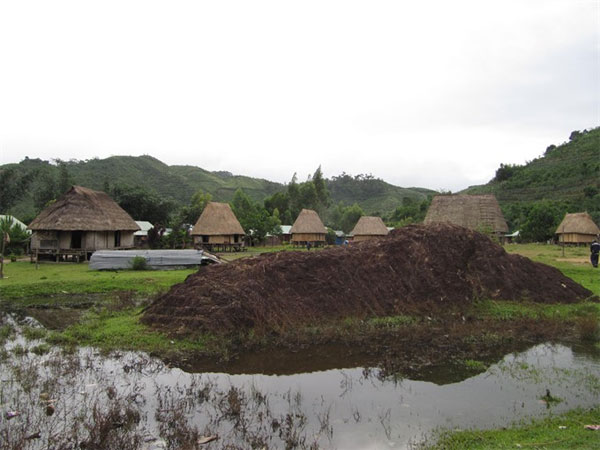 Rich culture: A village of Co Tu people in Tay Giang district of Quang Nam Province. — VNS Photo Cong Thanh
Deputy head officer of the district's people's committee Pham Thanh Hung told Viet Nam News that this is the second group of the timber trees that has been found in the primeval forest. The first group of 725 gigantic Po Mu trees was included on the national heritage in 2015.
He said the district allocated 400ha surrounding the two groups of heritage trees as a strictly protected area.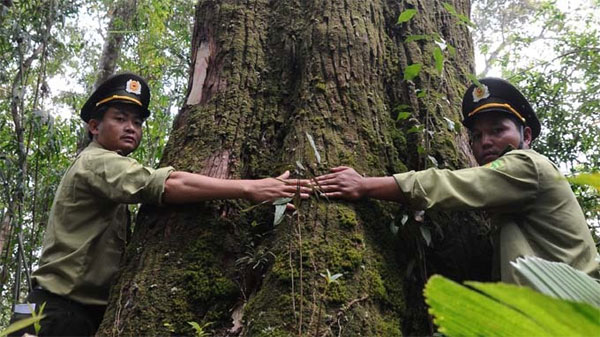 Tree huggers: A gigantic Po Mu tree (Fokienia hodginsii) in Tay Giang forest. A group of 400 Po Mu trees has been recognised as Heritage Tree by the Viet Nam Association for Conservation of Nature and Environment. — Photo courtesy Tay Giang District
VACNE said the trees have been well preserved by generations of members of the Co Tu ethnic group living in the district over the centuries.
The Po Mu tree, which was included in the International Union for Conservation of Nature (IUCN) red list of threatened species, has been grown in the forest of Tay Giang for more than 1,000 years.
The most ancient trees are located inside a Pơ Mu forest on Zi'lieng mountain at 1,500m above sea level.
Ancient greenery: A view of a valley of Tay Giang forest. — VNS Photo Cong Thanh
According to the Tay Giang authority, there are more than 1,200 of the trees stretching across the two communes of A Xan and Tr'Hy. The biggest tree is nearly three metres in diameter and about 22m in height.
The precious Po Mu timber is high quality with a unique smell and beautiful wood grain.
The tree has been on the Vietnam's Red Book list of endangered species since 1996.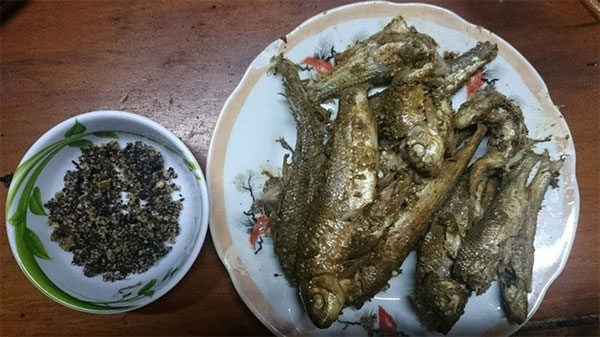 Eat up: Grilled fish in bamboo tube is one of the traditional cuisines of Co Tu people, mostly living in Quang Nam Province. — VNS Photo Cong Thanh
In the district's Axan Commune, another two Da Sop (Ficus trees) more than 700 years old were given national heritage recognition in 2015.
According to VACNE, 25 species of trees have been recognised as Viet Nam Heritage Trees in the Red River Delta.
Primeval forest covers three fourths of the district's 90,000ha, providing a safe haven for endangered flora and fauna and sustainable incomes from timber.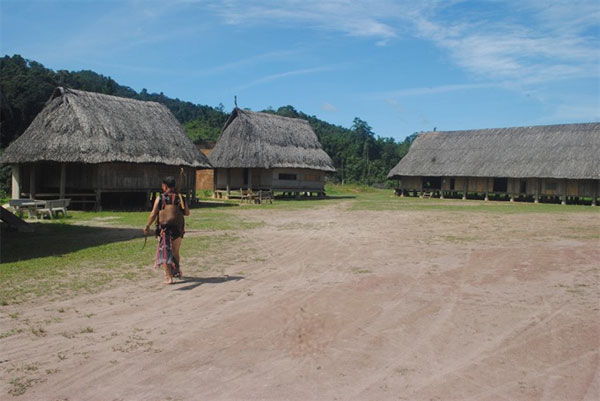 Gather around: A centre of Co Tu culture is seen in A Tieng commune of Tay Giang District in Quang Nam Province. — VNS Photo Cong Thanh
Book of Co Tu
Also at the event, the district also debuted the first -ever book of Co Tu Culture on the occasion of the 15th anniversary of the district's establishment ceremony on August 8.
The 400-page book, which was written by the district's Party Secretary B'H Riu Liec, 54, and published by the Viet Nam Writers Association's Publishing House, introduces the unique culture of Co Tu people.   
Liec, a native Co Tu man, has spent 11 years studying traditional farming practices and methods of forest protection among the Co Tu.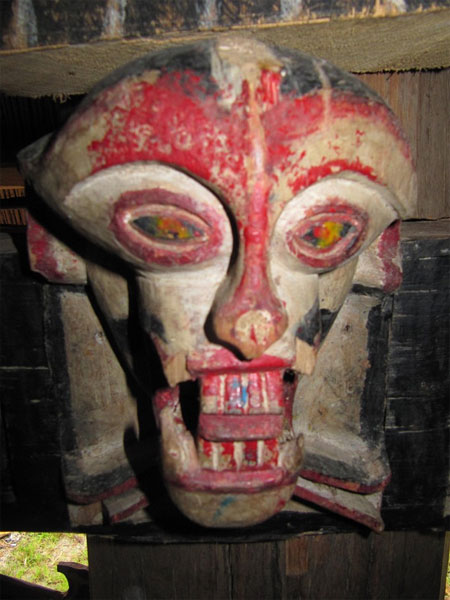 Historic: A wooden carved mask is an art form of Co Tu people. — VNS Photo Cong Thanh
He said he has collected the unique culture and customs of the ethnic group to introduce the traditional cultural treasures of Co Tu people to the entire country.
"The Co Tu first settled in the mountainous district over 1,000 years ago. They hold forests in spiritual awe, and forests have been treasured for generations," Liec said.
"The book will help young generations of Co Tu people recall their ancestors and thousand of years of culture of the ethic group. I hope that the book will come to readers nationwide in the coming time," he added.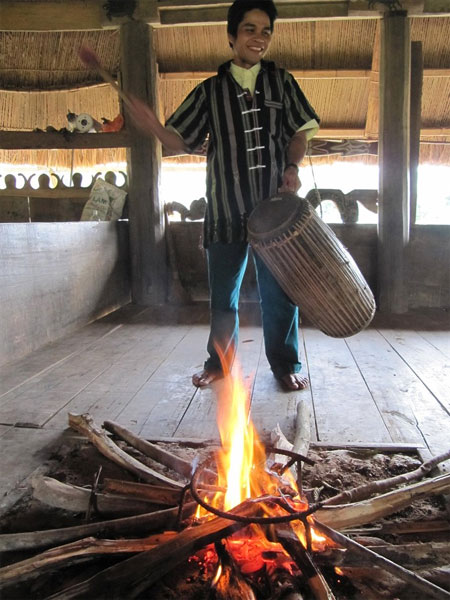 Beating heart: A Co Tu native man plays drum at their traditional Gươl (long communal house) in Quang Nam Province. — VNS Photo Cong Thanh
He said he has been compiling a book of Co Tu scripts for teaching Co Tu children at school because many ethnic groups in Vietnam cannot preserve their scripts.
The district, in co-operation with French photographer Rehahn, has been building the museum of the Co Tu community in Quang Nam and neighbouring provinces as well as districts in Laos for display.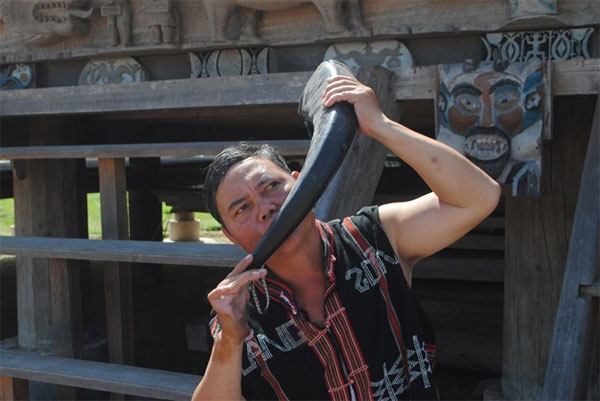 Call out: A Co Tu man uses an instrument made by buffalo horn. — VNS Photo Cong Thanh
Tay Giang still preserves the Gươl (long communal house of Co Tu people) which serves as the heart and soul of the community.
Tay Giang District is home to the largest Co Tu community in Vietnam. The Co Tu people comprise 91 per cent of the district's population of 17,000. 
Source: VNS