Vietnam tipped for top 5 in Miss Universe 2018
Last update: 14:15 | 16/04/2018
An international beauty expert has forecasted that Miss Vietnam Universe 2017 H'Hen Nie can make top 5 of Miss Universe 2018.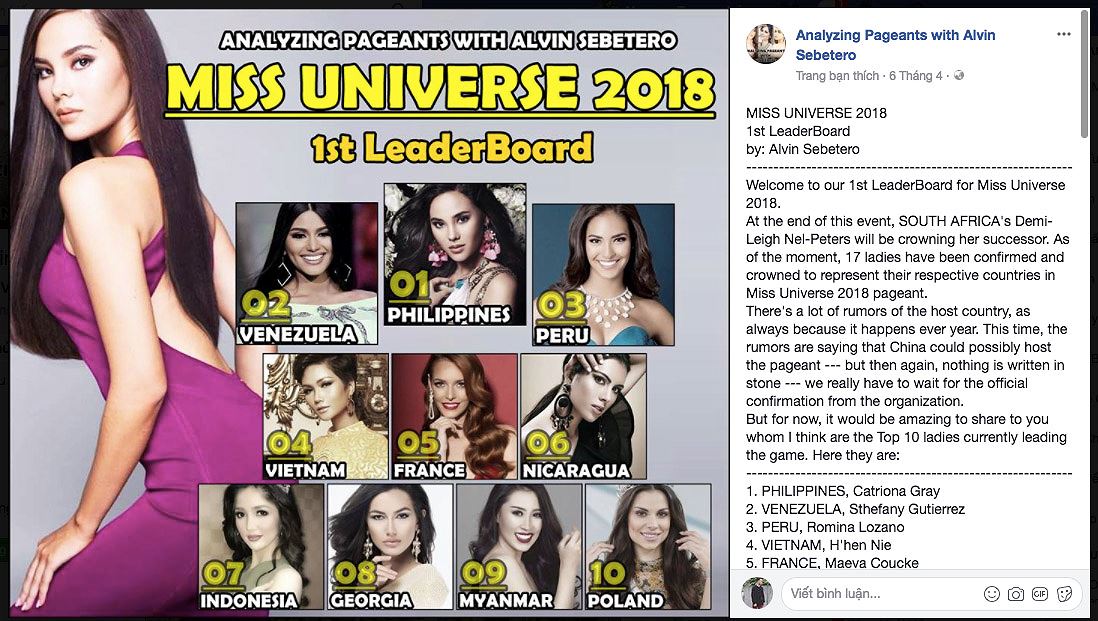 Miss Vietnam Universe 2017 H'Hen-Nie forecasted to be in top 5 of Miss Universe 2018
Alvin Sebetero, the owner of Facebook page Analysing Beauty Pageants, has ranked the upcoming Miss Universe 2018 candidates.
According to Alvin Sebetero, the Philippines' candidate Catriona Gray may win the contest, followed by Venezuela's Sthefany Gutierrez, Peru's Romina Lozano and Vietnam's H'Hen-Nie.
The top ten ranking by Alvin Sebetero also include candidates from France, Nicaragua, Indonesia, Georgia, Myanmar and Poland.
Alvin Sebetero's assessment is a good sign for H'Hen Nie.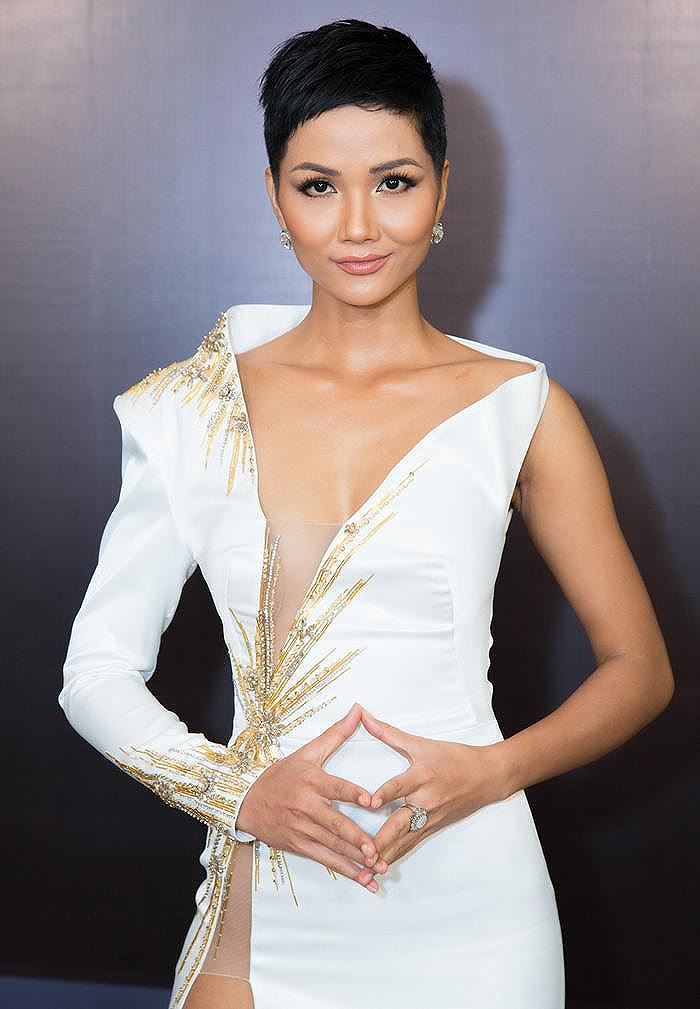 Miss Vietnam Universe 2017 H'Hen-Nie
H'Hen Nie's recent decision to have her hair cut shorter has caused controversy. Many people said that her hairstyle was not suitable for being a beauty queen.
However, her hairstyle has confounded conservative opinion in Vietnam and attracted compliments from abroad as well as Miss Universe 2018 candidates after her new look was published online.
H'Hen Nie said that she wants to show a new image of being a Miss Vietnam with the strong, confident and modern beauty. Hairstyles are irrelevant, what she can do to contribute to society was more important, she said.
She is now is trying to improve her English and sporting ability.
Dtinews/Tien Phong