More well-known foreign films to screen in Hanoi this week
Last update: 16:27 | 09/10/2017
VietNamNet Bridge – Audiences in Hanoi will have a chance to enjoy well-known movies from France, Hong Kong, and Germany this week.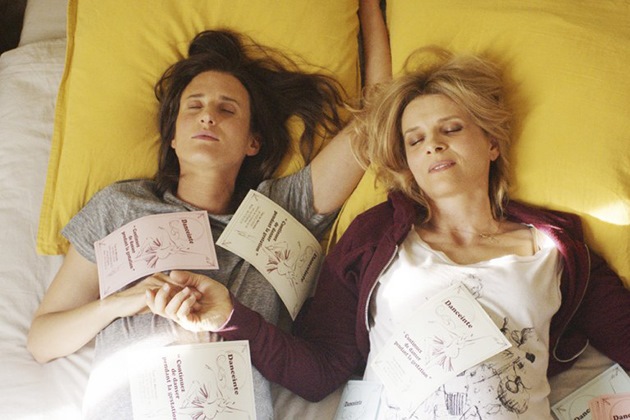 A scene from "Telle mère, telle fille" (Baby Bumps)
The first of them is "In the Mood for Love", which will be screened on October 13, 7.30pm at the Centre for Assistance and Development of Movie Talents, 51 Tran Hung Dao Str (4th floor), Hanoi.
"In the Mood for Love" was written, produced and directed by Wong Kar-wai, starring Tony Leung and Maggie Cheung. It is frequently listed as one of the greatest films of Asia.
The film's original Chinese title, meaning "the age of blossoms" or "the flowery years" – Chinese metaphor for the fleeting time of youth, beauty and love – derives from a song of the same name by Zhou Xuan from a 1946 film. The English title derives from the song, "I'm in the Mood for Love". Wong had planned to name the film Secrets, until listening to the song late in post-production.
In 2016, BBC named "In the Mood for Love" best film of the century. It has been selected as the Best Asian Movie in history by CNN.com.
"In the Mood for Love" premiered on 20 May 2000, at the 2000 Cannes Film Festival, where it was nominated for the Palme d'Or and Tony Leung was awarded Best Actor. The movie forms the second part of an informal trilogy: The first part was Days of Being Wild (released in 1990) and the last part was 2046 (released in 2004). 
The movie will be in Cantonese/Shanghainese/French with Vietnamese subtitles.
The film screening is for educational purposes and fundraising for Young Cinema Fund of TPD. Donation (at the door) is VND20,000 ($1)/audience. Doors open at 7 pm and close when the screening room is full. Seats are assigned on first-come-first-served basis.
"MUNE: Guardian of the Moon" from France will be screened at 3.30pm, October 15 at L'Espace, 24 Trang Tien Street, Hanoi.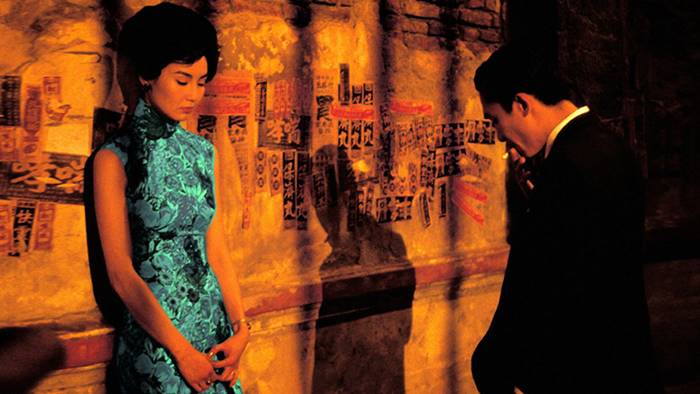 A scene from "In the Mood for Love"
The film is directed by Alexandre Heboyan & Benoît Philippon.
"This beautiful tale by Benoît Philippon and Alexandre Heboyan – who collaborated on Kung-Fu Panda – is a dreamily genuine success. The animation is as cute as it is poetic and intelligent," a review from Cineman said. 
One more French movie, "Telle mère, telle fille" (Baby Bumps) (2017, 94') will come on October 13, also at L'Espace.
The movie was directed by Noémie Saglio, casting French movie star Juliette Binoche, Camille Cottin, Lambert Wilson and others.
The movie is about April and his mother Mado.
Inseparable, April and his mother Mado cannot, however, be more different. April, 30, is married, salaried and organized, which is in contrast to her mother – an eternal carefree teenager who lives off her daughter since her divorce. But when the two women find themselves pregnant at the same time and under the same roof, the clash is inevitable. Because if Mado, in the midst of a "youth" crisis, is not ready to be a grandmother, Avril, meanwhile, has a hard time imagining her mother… as a mother!
Both films will be in French with Vietnamese subtitles. Ticket price is VND50,000 ($2.5), and only VND40,000 ($2) for members of L'Espace and students. Tickets are available at L'Espace from 9 am – 8 pm, except 6.30 – 7 pm.
As part of the Science Film Festival 2017, the Goethe-Institut Hanoi offers every Wednesday an extra film screening for aged 16 and up at 56-58 Nguyen Thai Hoc Stree, Hanoi.
A series of interesting science films will show the human impression on nature, including "Bug Technology" on October 11, Bug's Nature's Little Superheroes on October 18, "Zero Gravity" on October 25 and "Iceman Reborn" on November 1.
T. Van