Some upcoming events in Hanoi & HCM City
Last update: 15:49 | 07/09/2017
District X hosts show of local DJs
District X, a community that promotes local artists, will host a show featuring HCM City resident DJs on September 16.
The show will include Tddchil, Maraphoria, Mike Phạm, Bobby D and Ivy Phi.
The event will begin at 10pm at Piu Piu Bar, 97 Hai Bà Trưng Street, in District 1. Entrance fee is VNĐ50,000.
Music show honours late composer Pham Duy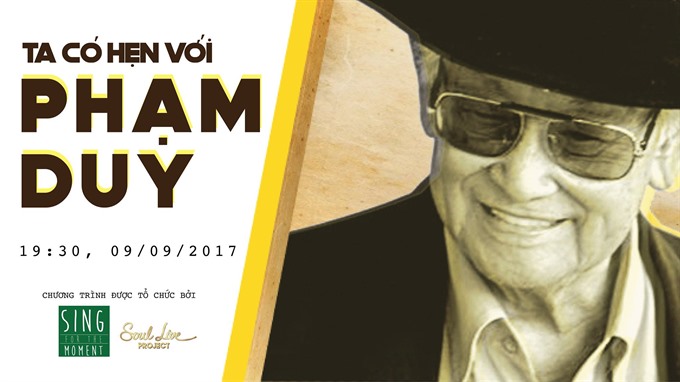 A special music show to honour one of Việt Nam's great composers, Phạm Duy, will be held at the Soul Convention Complex on September 9.
Ta Có Hẹn Với Phạm Duy (I Have a Date with Phạm Duy) will feature singers Lân Nhã, Âu Bảo Ngân, Huy Luân, and the Possible group, along with the 14-member band Sing For The Moment.
The programme will start at 7pm at 214-216 Pasteur Street in District 3. Free tickets can be registered at http://bit.ly/2vRFeK7.
Arts centre to present "Reallusion" dance performance
The Factory Contemporary Arts Centre will stage a dance performance Reallusion on September 13.
Reallusion will be choreographed and performed by young talents Đào Thuỵ Thuý Vân, Nguyễn Chung, Ngô Thanh Phương and Nguyễn Hữu Thuận.
The music is composed by multimedia artist Đào Tùng, and visual artist Dương Quốc Khoa will be in charge of visual effects.
The show will begin at 7pm at 15 Nguyễn Ư Dĩ Street in District 2. Tickets are VNĐ350,000 and can be purchased at the venue or at Thủy Design House, 132-134 Đồng Khởi Street, in District 1.
Improvisation with Domdom club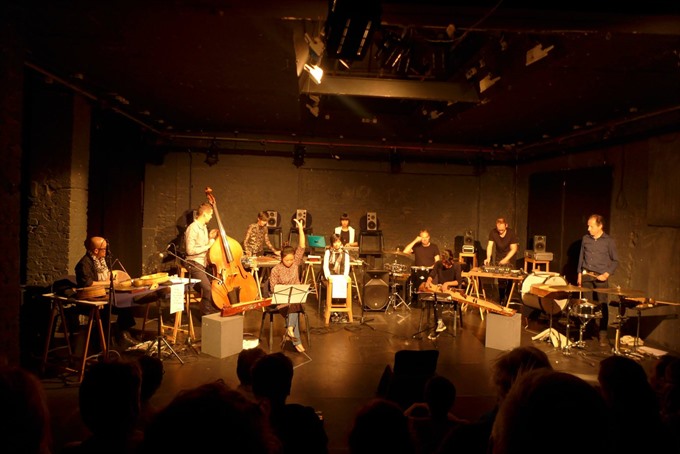 An improvisational performance with video and graphic scores organised by the Domdom Contemporary and Experimental Music Club will be held in Hà Nội today, with public participation encouraged.
The improvisation session will be guided, focused on musical responses to images. Attendees will perform in a group, responding to clips from the films Tree of Life (by Terrence Malick) and Her (by Spike Jonze), and video art by James Richard and Duncan Campbell – both nominated for the Turner Prize in 2014. Through responding to moving images, the players can improvise to a common aim, enabling them to create music.
The players will also seek inspiration from graphic scores by composers such as Gyorgy Ligeti and John Cage.
The event will take place at Puppets Café, 27/189 Giảng Võ Street, from 11am until 1pm today.
VNS