Hennessy concert to feature two talented Japanese artists
Last update: 15:13 | 26/05/2017
Two talented artists from Japan, Miura Fumiaki (violon) and Akira Eguchi (piano), will delight music lovers in Hanoi at the 21st edition of the annual Hennessy Concert, to be held at the Hanoi Opera House on June 4.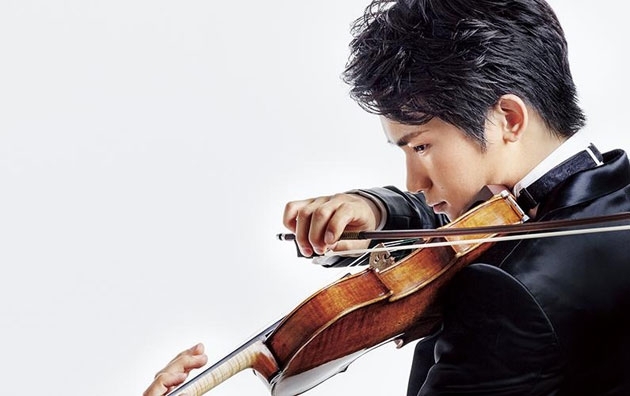 The young talented Japanese violist Miura Fumiaki 
Fumiaki Miura has been famous since the 2009 Joseph Joachim International Violin Competition in Hannover, with a hat trick of awards including the first prize and the prizes voted by music critics and audiences.
The 24-year-old violist has become one of the most accomplished artists among his peers. He has performed with some of the world's leading orchestras such ass Hamburg North German Symphony Orchestra, North German Radio Symphony Orchestra Hannover, Stuttgart Radio Symphony Orchestra, Basel Symphony Orchestra, Vienna Philharmonic Orchestra, Lausanne Chamber Orchestra and Hong Kong Symphony Orchestra.
Fumiaki has also performed under the baton of many well-known conductors including Kazushi Ono, Christopher Warren-Green, PietariInkinen, Stéphane Denève, Kazuki Yamada, Kristjan Järvi and Rafael Payaré.
Born in 1963 in Tokyo, Akira Eguchi received his Bachelor Degree in Composition from Tokyo National University of the Fine Arts and Music (now Tokyo University of the Arts) and Master Degree in Piano Performance from The Juilliard School. 
He also studied piano with professors Herbert Stessin, Samuel Sanders, Hitoshi Toyama, Akiko Kanazawa and learnt composition with professors Shin Sato, Akira Kitamura, Ichiro Mononobe.
Eguchi was a lecturer at the CUNY Brooklyn College during the spring term in 2011. Currently, he serves as a visiting professor at Senzoku-Gakuen Music College in Japan. 
He has toured in many countries around the world and has also performed at well-known theatres with famous orchestras.
The Hennessy Concert series has been held annually since 1996, aiming to introduce the world's leading classic artists.
Alongside the concert, the Moet Hennessy Asia Pacific Company and the Department of Performing Arts under the Vietnamese Ministry of Culture, Sports and Tourism jointly held the 'Hennessy Artistry', introducing the top talent and emerging artists around the world.
This year's Hennessy Artistry will take place in June 9 in Da Nang city.
Nhan Dan