Free historical film screenings mark big celebrations
Last update: 11:55 | 21/04/2017
Nearly 100 Vietnamese movies and documentaries will be screened from April 25 to May 23 to celebrate Liberation and National Reunification Day (April 30), Labour Day (May 1), Dien Bien Phu Victory Day (May 7), and late President Ho Chi Minh's birthday (May 19).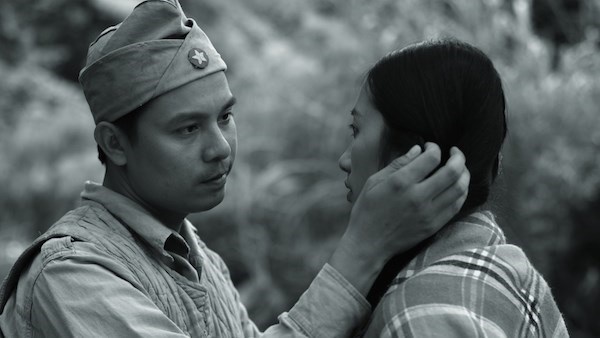 A scene in the movie Border
The opening of the screenings, part of celebrations for the Lao Cai – Northwest National Tourism Year, will be held in Lao Cai province on April 25 by the Cinema Department with the movie Bien Cuong (Border) and documentary Tren Dinh A Mu Sung (In A Mu Sung Peak).
Bien Cuong reflects the silent struggle of border guards to ensure security in border areas, while Tren Dinh A Mu Sung tells the story of people in a northern village of Lao Cai province. 
Border guards and teachers who volunteer to work in this remote and difficult area are also featured.
The Cinema Department, the event's organiser, also scheduled a talk between directors, actors and the writer of the two films with A Mu Sung border guards and audiences on the opening night.
Other films to be shown include Toi Thay Hoa Vang Tren Co Xanh (I See Yellow Flowers In Green Grass), Quay Phim Chien Truong (Filming in Battlefield), Nha Tien Tri (Fortune Teller), Tren Dinh Binh Yen (In Peace Peak), Nga Ba Dong Loc (Dong Loc Crossroad), and Dung Dot (Don't Burn).
VNA