French cartoon "Oggy et les Cafards" at L'Espace
Last update: 09:20 | 19/04/2017
VietNamNet Bridge – The French cartoon "Oggy and the Cockroaches" (2013, 80 mins) will be screened at L'Espace, 24 Trang Tien Street, Hanoi on April 23.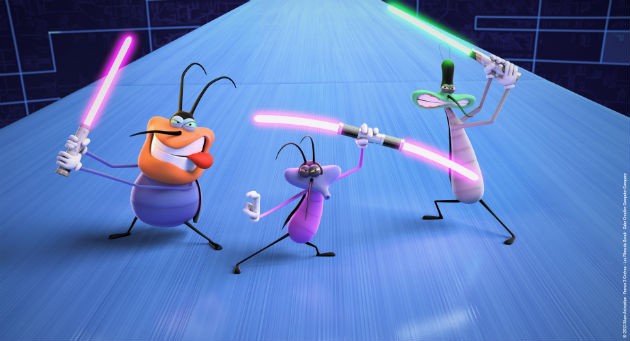 Based on the famous series of the same name, "Oggy and the Cockroaches" by Olivier Jean-Marie is an entertaining cartoon for young kids.
"Oggy et les cafards" is based on the worldwide well-known TV series of the same name, which has been released in over 150 countries since 1998. 
The creative team also made the original series. The team had 18 months to make the film in its entirety, against a usual time of about three years for a similar animated film.
The animation has the distinction of being a silent cartoon whose simple plot tells a series of battles between Oggy the cat and cockroaches through ages. 
Beside the witty and exciting story, this movie has distinguished music extracted from the plentiful soundtrack library of the original TV series. The film appeals to all kids, including those who haven't learnt to write or read.
Language: French with Vietnamese subtitles
Tickets are available at L'Espace.
T. Van