Art appreciation workshop opens in Hanoi on Mar. 21
Last update: 01:39 | 19/03/2017
The Industrial Fine Arts University in Hanoi has announced an art appreciation workshop will open on March 21 and run through March 24 at its campus located on 360 La Thanh Street.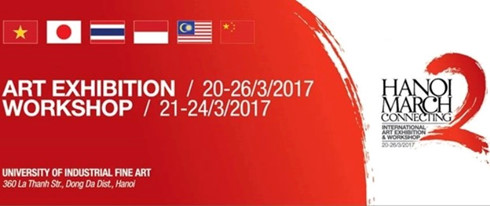 This workshop will introduce participants to the basics of art appreciation: definitions and roles of the artist, visual thinking, artistic elements and principles of the visual language, and critical perspectives.
In addition to students and faculty of the University, 20 guest artists from Japan, China, Thailand, Indonesia and Malaysia will participate in the event organized in collaboration with Asia Art Link.
Admission is open to the public at no charge. Seating is limited and registration is on a first come, first served basis. More information can be obtained by contacting the University directly.
VOV