Hanoi's only English-speaking comedy club presents their show
Last update: 10:24 | 16/03/2017
The Rotten Grapes – the one and only English-speaking comedy club in Hanoi, invites everyone to their improvisation comedy show on Saturday.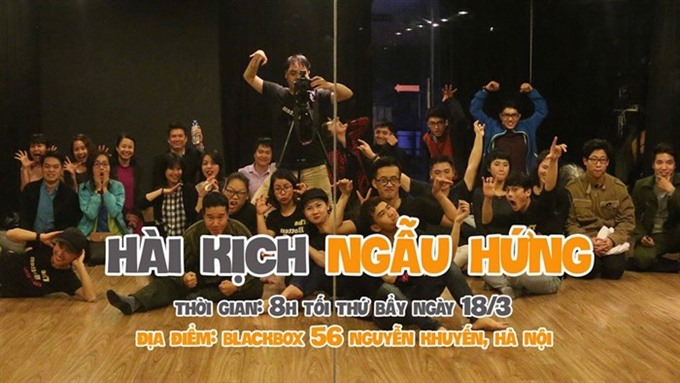 Everything you see in this performance will be completely made up on the spot based on your suggestions. 
The club's clever, witty and humorous members will turn your words of inspiration into improvised scenes.
The show will take place at Blackbox, 2nd floor, 56 Nguyễn Khuyến Street, from 7.45pm until 10pm.
Tickets cost VNĐ60,000 (include one beer or water) and are available at the door. 
For ticket booking, call Duc Forta at 0988 693 968, and Long Le at 0968 246 155, or email: hanoiimprov@gmail.com. 
VNS