Lai Chau, Ha Giang devastated by historic flooding
Last update: 17:51 | 27/06/2018
Prolonged heavy rain triggered flash floods and landslides in recent days which have caused serious damage to the northern mountainous provinces of Lai Chau and Ha Giang.
Serious flooding has claimed five lives in Ha Giang and destroyed many hectares of rice and subsidiary crops and projects with estimated losses of more than VND120 billion.
Landslide buries 25 houses in Sin Ho
Twenty-five of the 28 houses in Tung Sang Hamlet, Sin Ho district in the northern province of Lai Chau were buried in a landslide which occurred on the evening of June 26 after several days of heavy rain.
Luckily, no fatalities have been reported as local people were evacuated to safer areas after receiving warnings from local authorities.
At present, rescuers are mobilized to protect local people's property, build temporary tents and provide food for the locals.
In another move, two workers who were each operating excavators suddenly fell off of a cliff while they were clearing mud and flood debris in Pa Tan commune, Sin Ho district on June 26.
The two victims were rescued at 11pm on the same day and had suffered slight injuries. Their health conditions were stable on the morning of June 27, according to leaders of the Lai Chau provincial Department of Transport.
As of late afternoon on June 26, floods and landslides had left 14 dead, 11 missing and 13 injured in Lai Chau with estimated losses of around VND300 billion.
Some photos taken in Ha Giang and Lai Chau:
In Ha Giang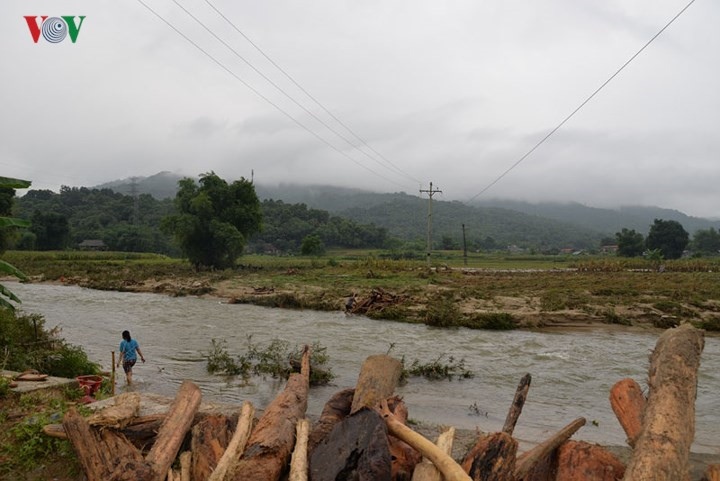 According to statistics from the Ha Giang provincial Steering Board of Natural Disaster Prevention and Control and Search and Rescue, 16 houses have collapsed, 22 house have been swept away, while nearly 1400 houses have been submerged in floods. In addition, 227ha of subsidiary crops and more than 140ha of corn and rice have been inundated by floodwater.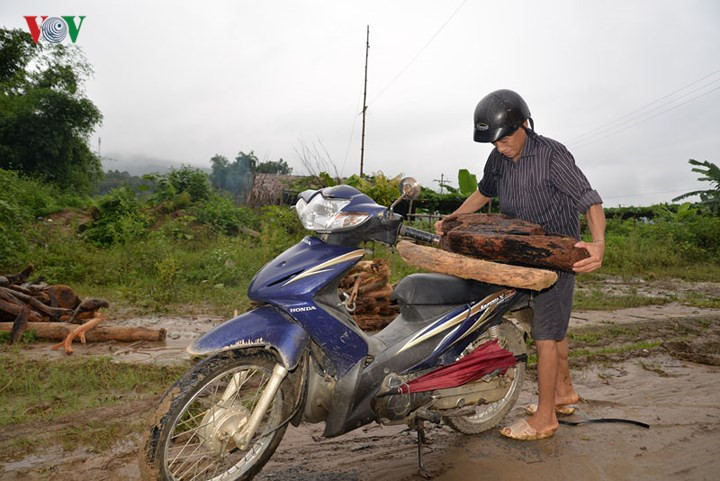 Some schools have been damaged, and parts of highways, roads, and irrigation and welfare projects have been ruined.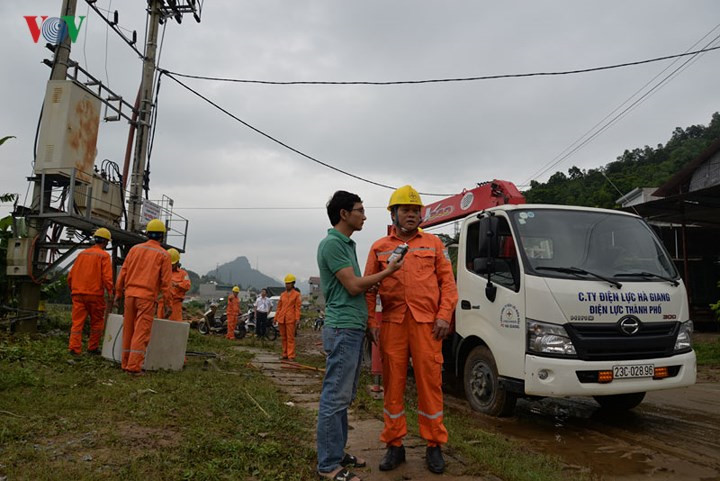 Ha Giang electricity workers replace damaged electrical boxes.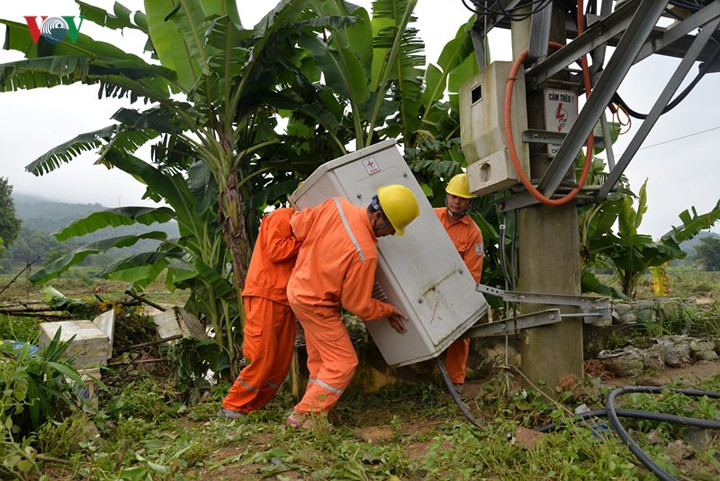 Some transformer stations are still under water.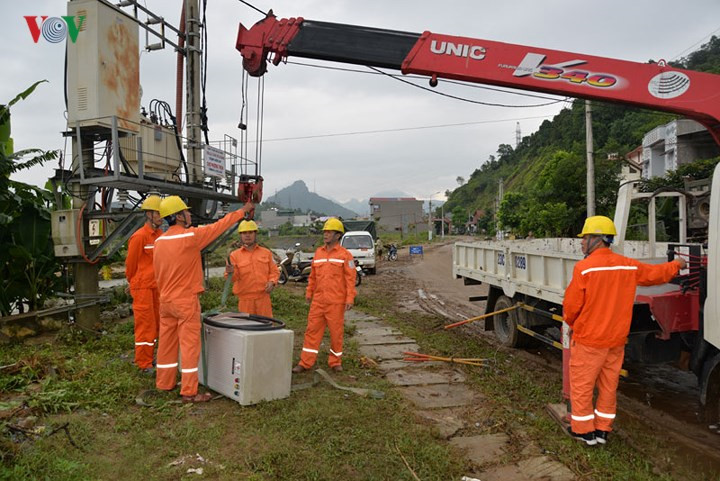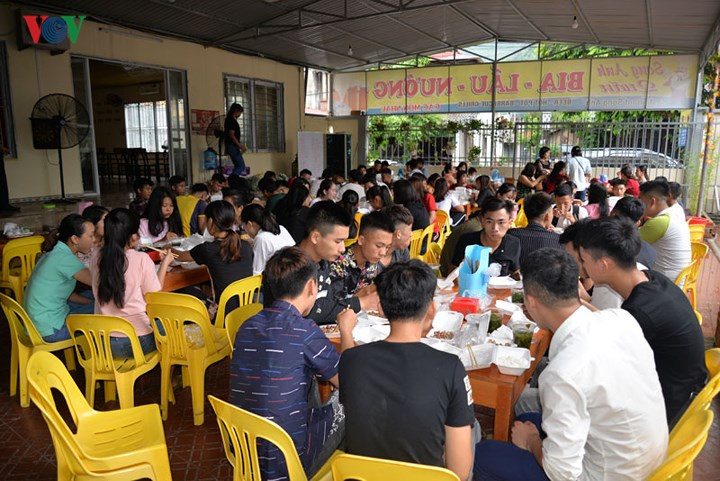 70 high school students are provided with meals during their national high school examinations.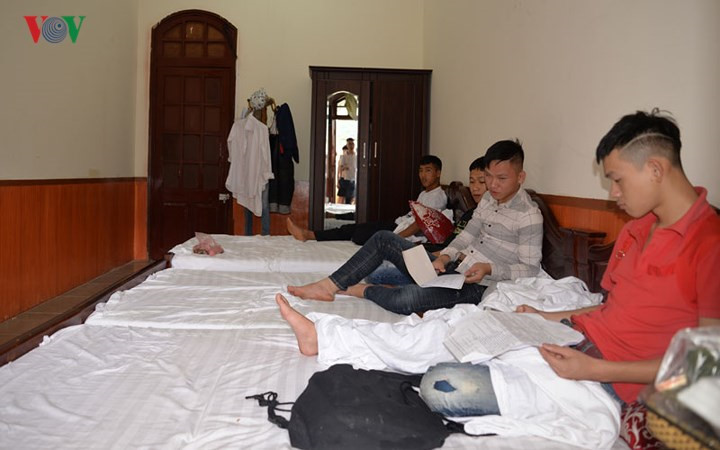 Examinees are offered free accommodation at hotels in Ha Giang City.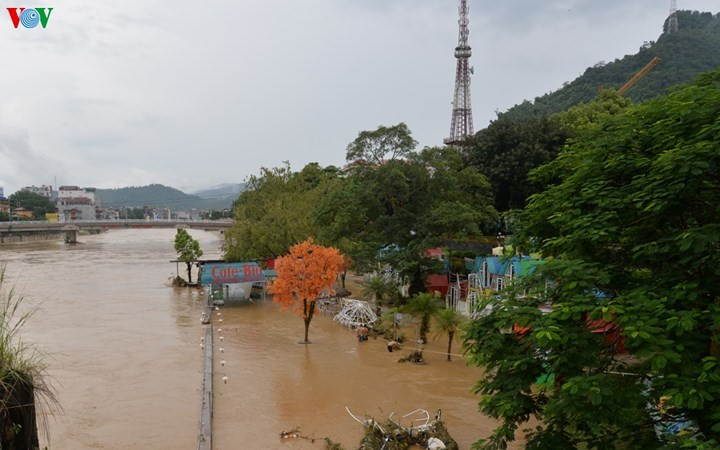 The victims are Giang Thi My from Lung Tam commune, 42, and her 5-year-old daughter and Trang Van Lien, 17, from Cao Bo commune.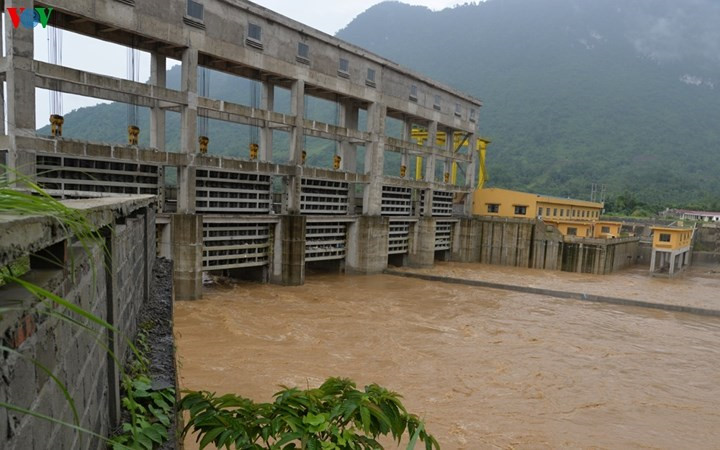 Hydroelectric power plants in Ha Giang continue to release water.
After floodwaters recede, stores clean up the goods that were submerged in water.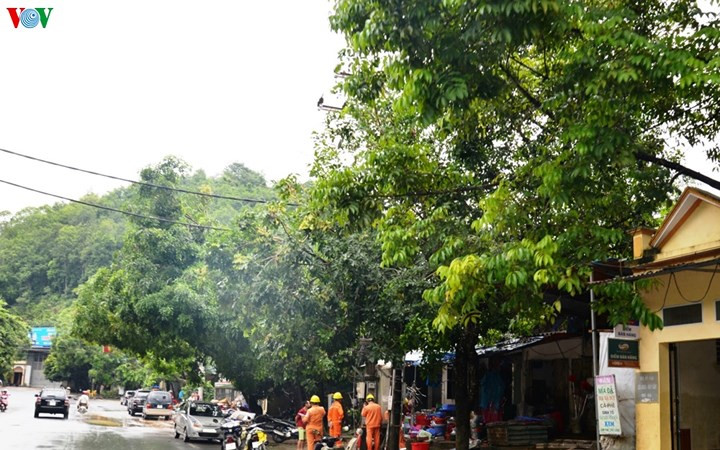 Electricians in Ha Giang examine the electric wires to reconnect the power supply for residents.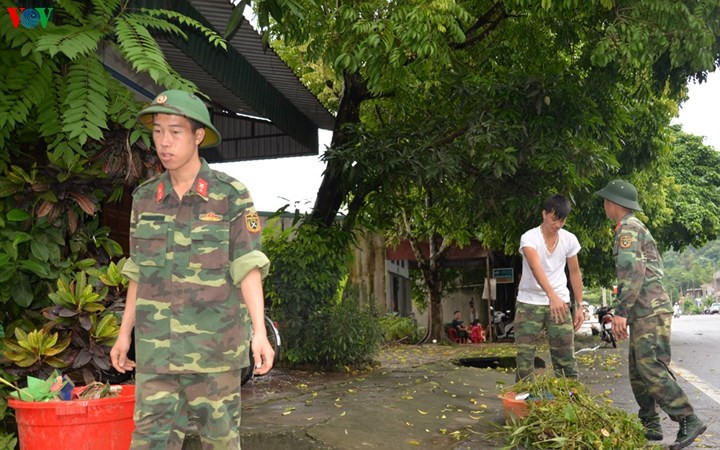 Soldiers help residents collect debris.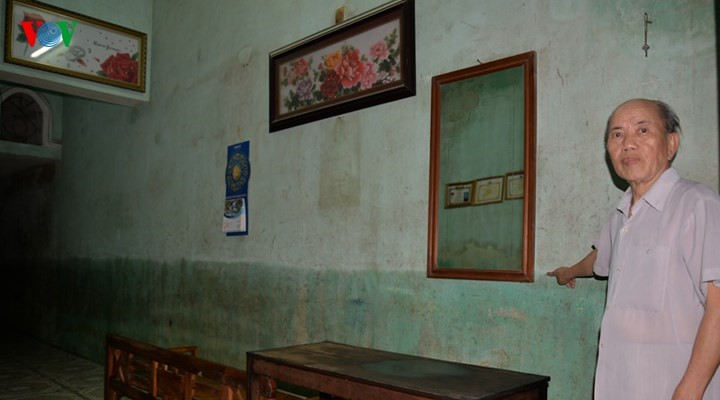 The height mark of floodwaters in Ngoc Ha ward, Ha Giang city.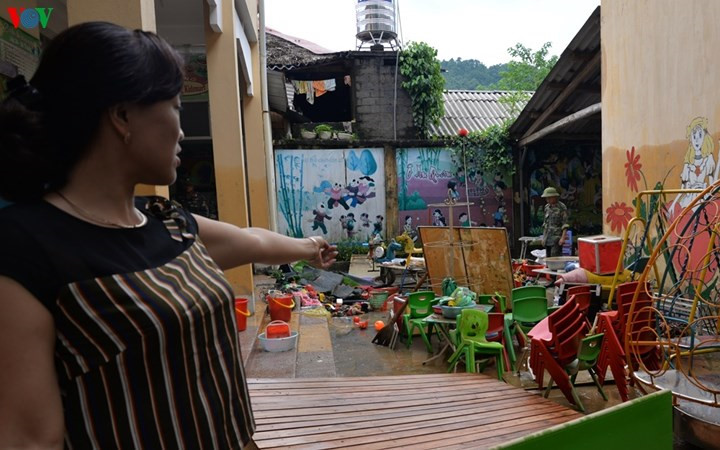 Son Ca kindergarten is reduced to rubble after floodwaters recede.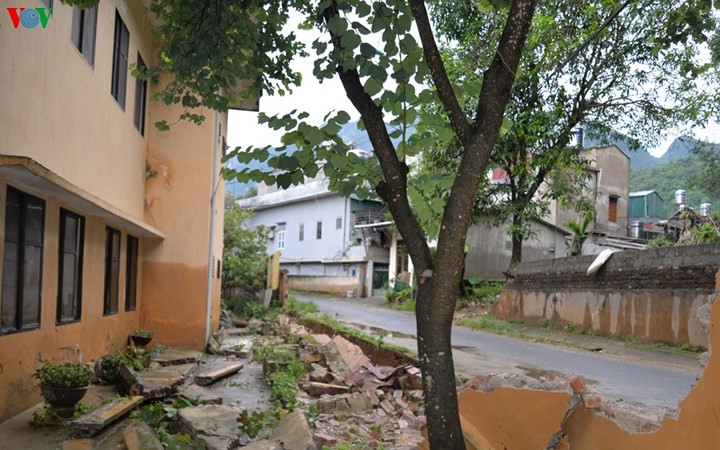 The walls of the kindergarten have completely collapsed.
In Lai Chau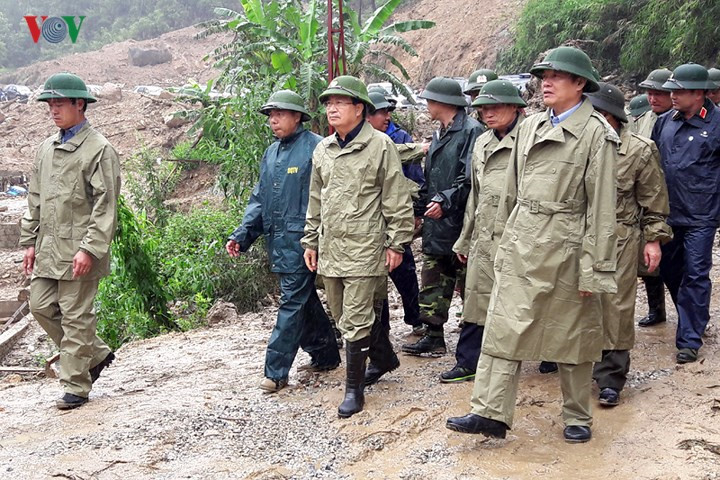 On June 26, Deputy Prime Minister Trinh Dinh Dung and representatives from relevant ministries inspected the flood damage and directed recovery efforts in Lai Chau. The Deputy PM requested relevant ministries to closely co-ordinate with local authorities to overcome the consequences of the flooding and stabilize people's lives.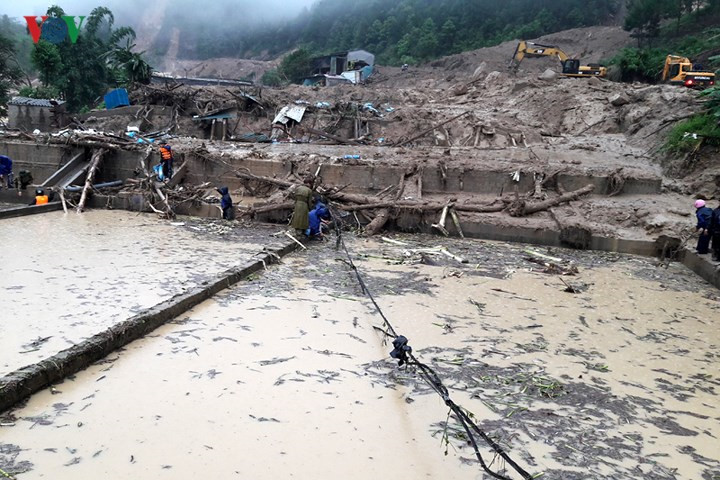 At least 36 people have been killed or are missing in Lai Chau province.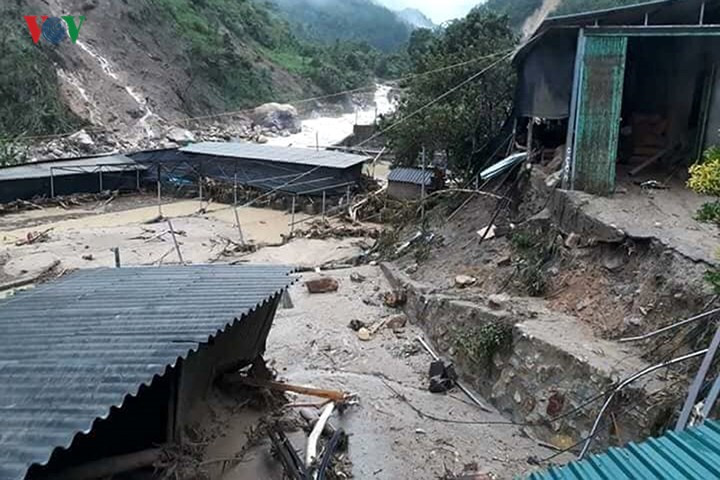 Heavy downpours began on June 24 in Lai Chau, building to historic level rains and flooding at 8am the same day on Chu Va stream, Son Binh commune, Tam Duong district.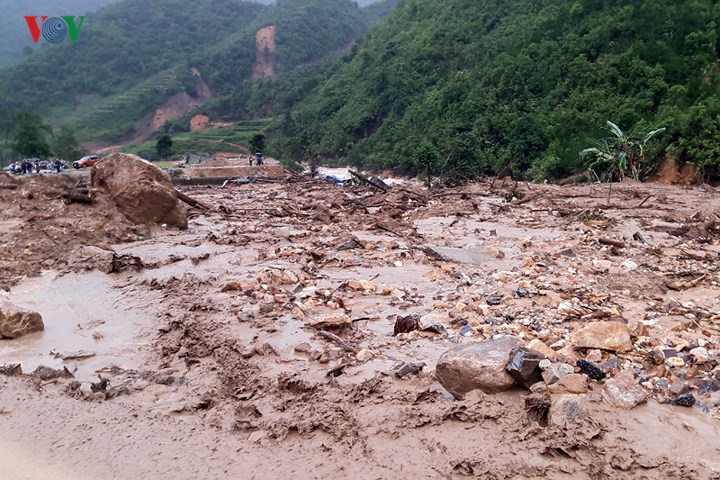 The worst-hit areas are the districts of Tam Duong, Than Uyen, Tan Uyen, Sin Ho Nam Nhun and Muong Te.
Several villages of more than 300 houses have been isolated due to the severe flooding.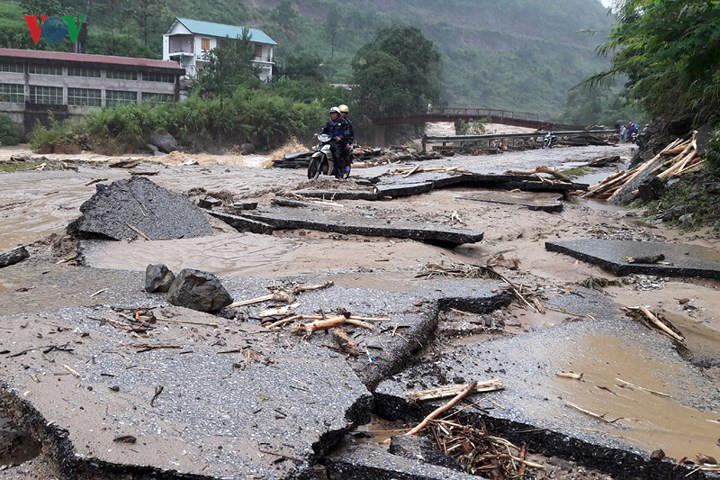 Landslides have blocked national highways, paralyzing the transport systems of many localities.
The national highway 4D is seriously damaged, while transport between Lai Chau and Lao Cai has been blocked for nearly three days.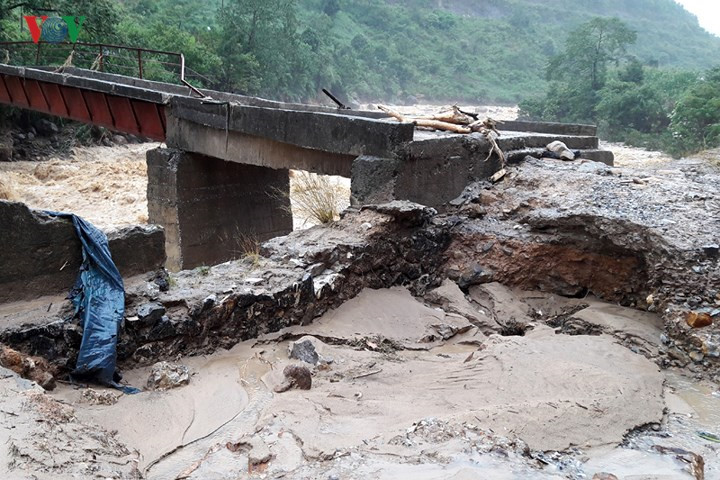 Dozens of suspension bridges have been swept away.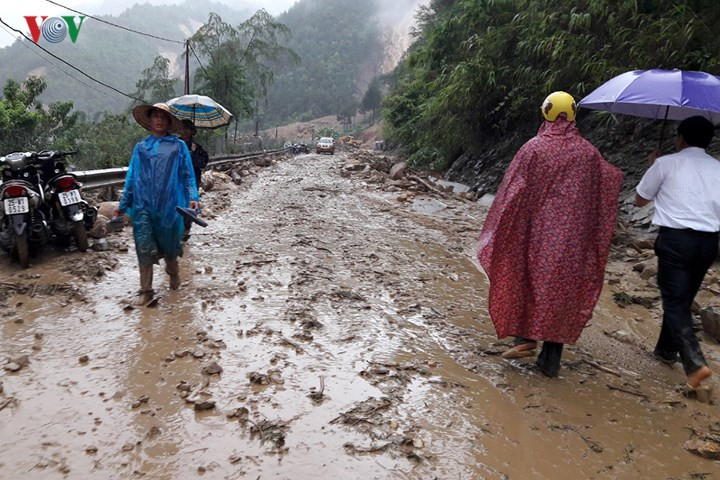 Landslides and flooding have buried roads under debris of mud and rocks.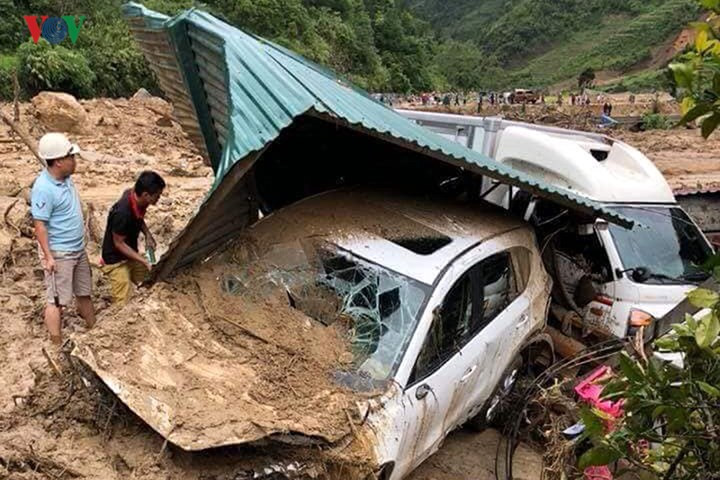 Public works and residents' assets have been seriously damaged.
Rice and subsidiary crops and fish ponds are ruined after becoming submerged in floodwaters.
At least 11 people are still missing.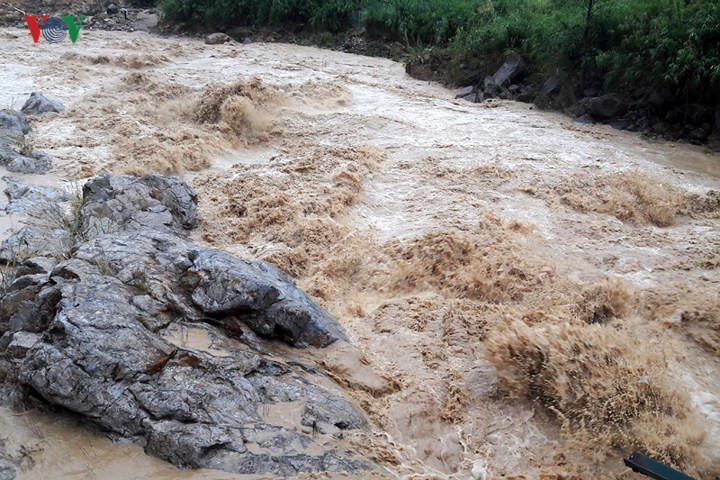 Floodwaters cause difficulties for search and rescue work.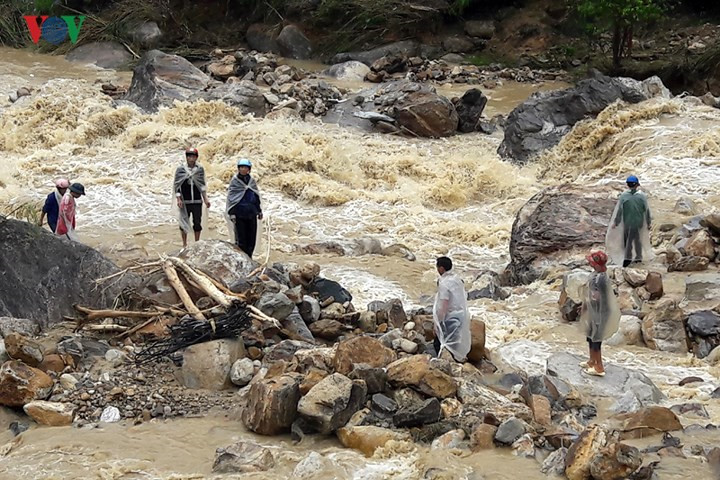 Search and rescue work has been urgently implemented with the support of the armed forces.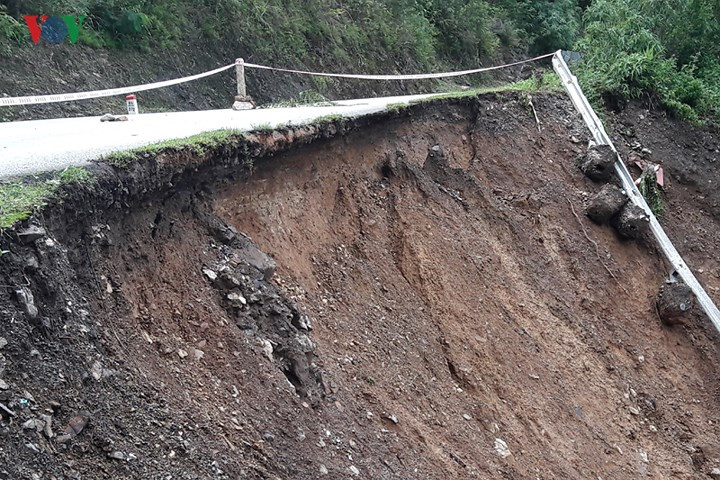 Landslides continue to affect many national highways.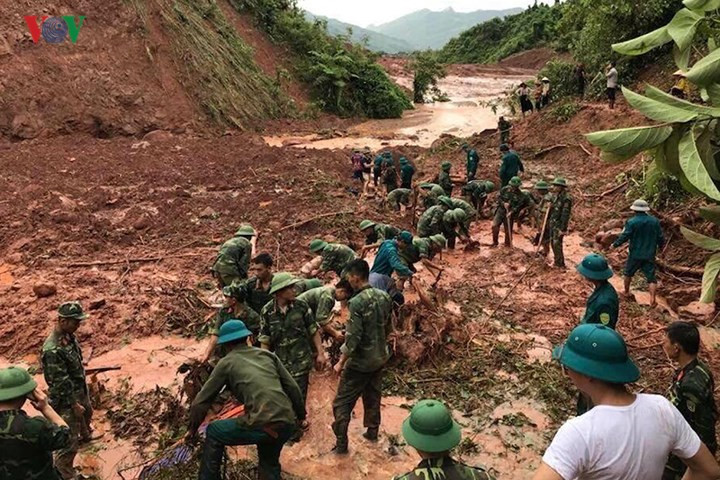 Workers are putting in a tireless effort to repair the roads and bridges of highways.
VOV/VNN