Japan wants to attract more tourists from Vietnam
Last update: 11:28 | 17/07/2017
VietNamNet Bridge –  Viet Nam has become a major tourist market for Japan and the island nation hopes to attract more Vietnamese visitors, said Kuroiwa Yuji, governor of Kanagawa Prefecture, at a seminar held on Thursday in Ha Noi to promote Kanagawa tourism.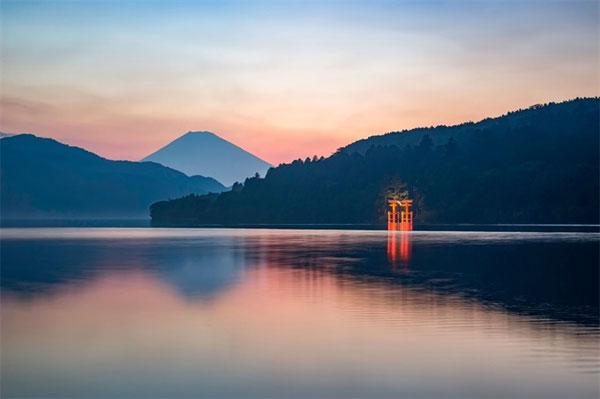 Splendid: Lake Ashinoko, a popular tourist site in Kanagawa Prefecture's Hakone City.— Photo http://www.japan-guide.com
The seminar was organised by Viet Nam National Administration of Tourism (VNAT) and the representative office of the Japan National Tourism Organisation (JNTO) in Ha Noi.
Kanagawa Prefecture is located just south of Tokyo, an hour drive from Tokyo International Airport. It is home to Kamakura and Hakone, two popular destinations near Tokyo.
Famous for hot springs, natural beauty and the view across Lake Ashinoko of nearby Mount Fuji, Hakone is one of the most popular destinations among Japanese and international tourists looking for a break from Tokyo. Kamakura offers numerous temples, shrines, historical monuments and beautiful beaches.
Governor Yuji said at the event that the festival "Viet Nam Festa in Kanagawa" was held in Kanagawa in 2015 and 2016, helping Japanese people appreciate the culture of Viet Nam, with 400,000 people attending last year.
"Over the last few years, Viet Nam has become a major inbound market of Japan.  According to the statistics of Japan National Tourism Organisation, Vietnamese travellers spend an average JPY237,000 (US$2,000) per person/per trip," he said.
Tourist exchange between the two countries has rapidly increased in recent years.
Last year, 740,000 Japanese tourists visited Viet Nam, an increase of 10 per cent over 2015.  In 2016, 234,000 Vietnamese tourists visited Japan, 26 per cent more than in 2015.
The Vietnamese government offers 15-day visa waivers for Japanese citizens, while the Japanese side has simplified immigration procedures for Vietnamese citizens.
Ha Van Sieu, deputy director of VNAT said at the seminar that Viet Nam hopes to attract more Japanese tourists and that Japan will further simplify visa procedures to encourage more Vietnamese people to visit Japan.
In March this year, Japan opened a tourism representative office in Ha Noi (JNTO) which has played a significant role in speeding up the growth of Vietnamese tourists to Japan and vice versa. 
VNS