Tuan finishes second at Singha TATP Tour
Last update: 11:03 | 22/05/2018
Vietnamese tennis player Pham Minh Tuan finished second in the men's singles of the Singha TATP Tour, which concluded in Thailand on May 20.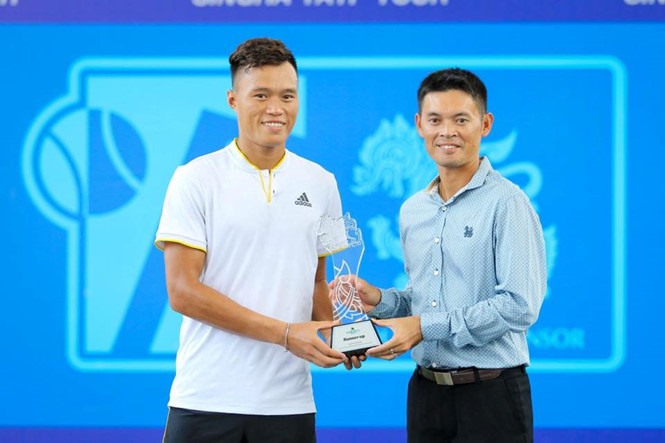 Pham Minh Tuan (left). — Photo thanhnien.vn
Tuan lost to Jirat Navaririsomboon of Thai Lan in the final. After being beaten 4-6 in the first set, Tuan had to quit the game due to health problems.
In the 29th Southeast Asian Games last year too, Navaririsomboon had beaten a top Vietnamese tennis player Ly Hoang Nam in the semi-final.
Besides being the runner-up, Tuan won the title for the best serve.
The Da Nang-born player is on a Thailand trip for a three-week training course. He will return to Da Nang to compete in the VTF Pro Tour 3. — VNS