Desriac seizes yellow jersey of VTV International Cycling Tournament
Last update: 12:40 | 13/09/2017
Loic Desriac of the team Bike Life VDC triumphed yesterday in the 10th stage of the VTV International Cycling Tournament, or Ton Hoa Sen Cup.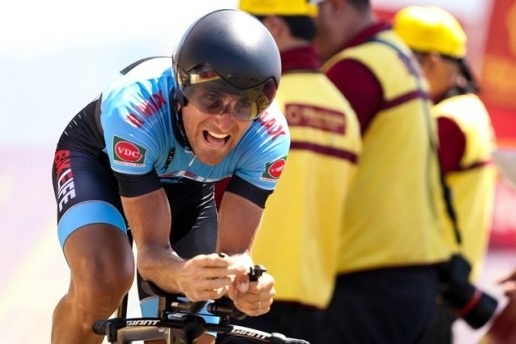 Loic Desriac of the team Bike Life VDC.
Desriac won the short 10km stage around the central square of Quy Nhơn City, clocking a time of 10 minutes and 51 seconds.
Trinh Duc Tam of Hat Ngoc Troi and Mai Nguyen Hung of VUS-HCM City finished second and third, respectively.
Desriac's win allowed him to take the yellow jersey for the best overall time of 26:16.58 after 10 stages. He was followed by Jiung Jang of Korail Cycle Team and Changpad Kritsada of Thailand.
The Philippines NSI still lead the team ranking with the overall time of 78:51.26. VUS-HCM City and Bike Life VDC are the current runners-up.
This morning, cyclists competed in the 121km stage from Tuy Hoa to Nha Trang City. They will have to conquer Mui Dien and Ca Mountain passes on the road to fight for the red jersey, whose winner is known as "King of the Mountain". 
VNS