SEA Games 29: Vietnamese Futsal dreams of changing medal colour
Last update: 17:15 | 11/08/2017
Overcoming psychological barrier when encountering the Thai team in the opening match would allow the Vietnamese national women's futsal team to dream of a gold medal at the 29th Southeast Asia Games.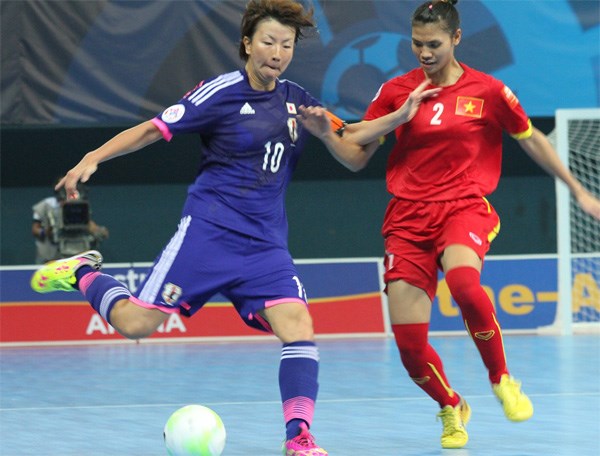 Thailand is No.1 candidate for the gold medal at the sport event and the Vietnamese national women's futsal team lost to Thailand in the previous three finals. 
Coach Truong Quoc Tuan said the Vietnamese girls once beat Thai rivals at the AFF Futsal Club Championship in 2015 and hoped that such achievement will support them to win big at this year's event.
The coaching board has made meticulous preparations for the team, in both tactics and psychology, Tuan stressed.
Meanwhile, player Nguyen Thi Thanh said that the team have had a lot of defence practice ahead the match with Thailand. "We must have solidarity, confidence and strictly follow the tactics guided by the coaching board for achieving the best results".
The futsal match between Vietnam and Thailand will take place at 11:00 on August 18 (local time). 
The futsal women's competition at SEA Games 29, which is scheduled in Malaysia from August 19 to 31, will be contested in a round-robin format with Indonesia, Malaysia, Myanmar, Thailand and Vietnam in the fray.
Also on August 18, the Vietnamese men's futsal team will also play with Thailand in their opening match.
VNA