Vietnam bring home seven karate bronze medals
Last update: 10:51 | 17/07/2017
Vietnam wrapped up the 16th Asian Karate Federation Cadet, Junior, U21 and the 14th AKF Senior Championships 2017 with seven bronze medals in Kazakhstan on July 16.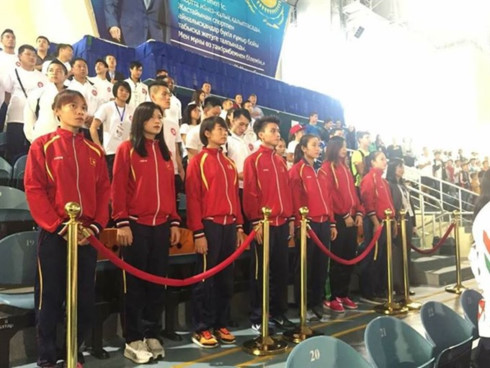 Ho Thi Thu Hien was third in the senior women's U68kg. 
Tran Thi Khanh Vi fought in the senior women's U50kg. Trang Cam Lanh competed in the senior women's U55kg, while Nguyen Thi Ngoan took part in the U21 women's U61kg. 
Dang Hong Son was the only male participant from Vietnam, who took part in the U21 U60kg category.
The cadet fighters' medals went to Thai Thanh Bich Ngoc in the girls' U54kg and Hoang Thi My Tam in the girls' above 54kg. Nguyen Anh Nguyet won the only bronze in the women's junior U53kg.
The Asian championships is being organised from July 13 to July 17, with the participation of more than 630 athletes from 31 countries and territories.
VNS