Ly Hoang Nam enters quarter-finals at Japan tennis event
Last update: 11:07 | 17/03/2017
Top Vietnamese tennis player Ly Hoang Nam booked his spot in the men's singles quarter-finals at the Japan F2 Men's Futures on March 16.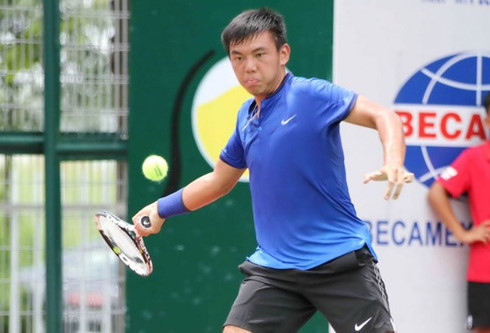 Nam, world No 635, came from behind to beat Lee Jea Moon of the Republic of Korea, world No 890, 3-6, 7-6, 6-1 in the second round.
The match lasted 2 hours and 23 minutes.
The match proved tough for Nam, even though his rival trailed him by more than 200 positions in the rankings.
In the next round, Nam, who won the 2015 Wimbledon Championships-boys' doubles along with his Indian partner Sumit Nagal, will meet Sho Katayama of Japan, world No 623, who beat No 3 seed Niki Takuto.
Nam and his teammate Okamura Issei of Japan also entered the men's doubles' semi-final after beating Yuhei Kono and Yuto Sakai of Japan 2-1.
VNS