US tourist to be prosecuted over economic zone protest
Last update: 01:47 | 18/06/2018
Nguyen William Anh, a US citizen born in 1985, is facing prosecution for agitating and organising protests against the draft Law on Special Economic Zone on June 10 in HCM City.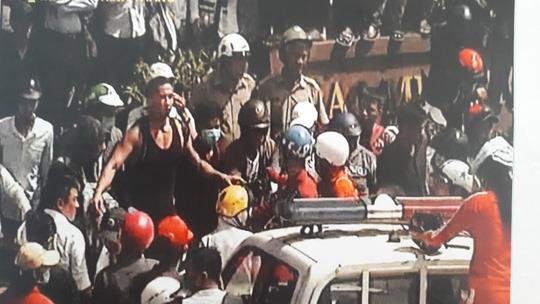 Protest in HCM City on June 10
Colonel Nguyen Sy Quang, chief advisor of HCM City Police, confirmed that the city police had issued the decision to prosecute Nguyen.
Nguyen joined the protestors to Hoang Van Thu Park and uploaded the photos and video clips on his Twitter account. He continued along Nguyen Van Troi Street to the city's centre and called on other people to break the barrier put up by the local guards.
At Nam Ky Khoi Nghia-Ly Chinh Thang junction, he asked the police to let the crowd through and was denied. Nguyen then climbed on top of a vehicle and called for others to forcefully pass through and tried to turn over a police truck but failed.
Nguyen admitted that he had arrived in Vietnam on June 9 for a two-week trip. He joined the protestors after seeing the call for protest on social networks even though he knew that it was against the law.
According to the management board of Tan Son Nhat Airport, the protest caused congestion on routes to the airport. Buses to the airport couldn't reach the airport on time and resulted in delayed flights, causing VND110m (USD4,800) in losses.
On June 14, HCM City Public Security Department issued a decision to prosecute seven people for agitating the crowds and organising protests against the draft Law on Special Economic Zone. They also fined 175 people and issued warnings to 38 people.
Nguoilaodong/Dtinews