Electronic medical records available for each Vietnamese in late 2019
Last update: 12:37 | 16/06/2018
Each Vietnamese citizen will have an electronic medical record in late 2019, as heard at an event by the Electronic Health Administration of Vietnam to kick off the national electronic health record project in Hanoi on June 14.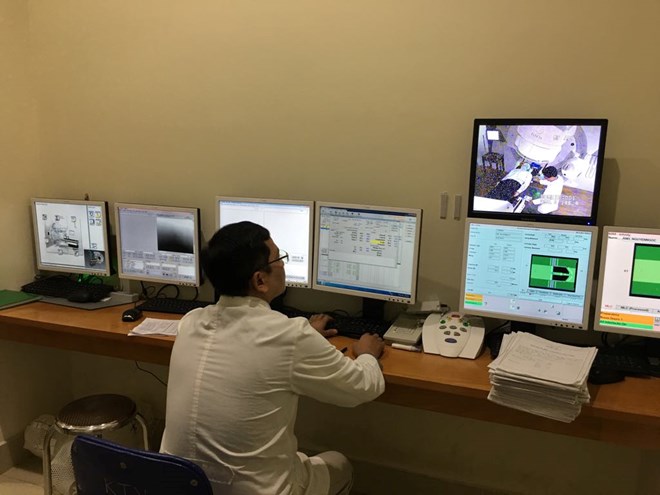 In his remarks at the event, Deputy Minister of Health Nguyen Viet Tien said a nationwide system of electronic health records is important to the development of e-healthcare and smart healthcare in the era of Industry 4.0. It will contribute to the modernisation of the healthcare sector and satisfy people's medical needs.
Head of the Electronic Health Administration of Vietnam Tran Quy Tuong said the agency was tasked by the Ministry of Health to develop a digital system to electronically keep medical information collected from the database of households joining the health insurance regime of Vietnam Social Security. Each individual will be given an identification number associated with his/her electronic health record, he added.
The medical record is set to promptly, accurately provide health state of a person across time to doctors at different-level hospitals and save time and costs for patients.
It will provide the doctors medical information of a patient necessary for early detection of common diseases at primary care clinics and prevention of severe complications and emergencies. It is also expected to offer accurate data for policy planning of the health sector.
The system is scheduled to be completely built in December, 2018 and run on a trial basis in eight cities and provinces across the country between January and June, 2019. It will be deployed on the national scale from July next year.
A smart healthcare system that exploits Big Data and artificial intelligence (AI) was set up by the Ministry of Health earlier this year to improve the quality of health examinations and medical treatment.
A hospital will be considered "smart" if it uses artificial intelligence and has software to manage information, tests, storage and image transmission, electronic health records and kiosks for patients to search for information.
Patients' health records will be digitalised under the smart healthcare system. This will allow patients to more easily find and choose the right specialists for their medical care as well as make medical appointments.
The results of patients' tests will be stored in the database, which, for now, is only accessible to doctors. But in the future, patients will also have access to their personal records.
Health officials can also conduct scientific research through the online system, and patients can ask for professional advice through hospitals' websites and Facebook pages.
Doctors can also provide assistance to doctors at hospitals in remote areas if the latter needs help in treating patient. This aid helps prevent transfer of patients to big city hospitals, where overloading often occurs. 
In the case of epidemics, management agencies can now access the exact time data to issue effective forecasts. The system also contains information on health insurance and other administrative matters.-VNA