Over 70 charged for online gambling
Last update: 11:57 | 13/03/2018
VietNamNet Bridge – Police of northern Phu Tho Province have launched legal proceedings against more than 70 defendants for their alleged involvement in a major gambling and money laundering case.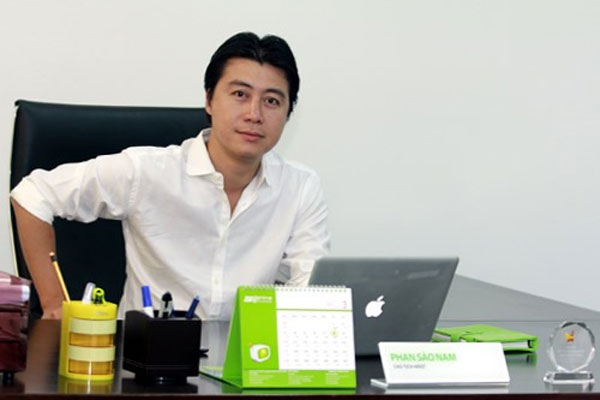 Phan Sao Nam, former chairman of VTC Online Telecommunications Company. – Photo VTC online
The scam had the alleged involvement of Nguyen Thanh Hoa, former head of High-tech Crime Police Department, the Sai Gon Giai phong (Liberated Sai Gon) newspaper reported.
According to the Ministry of Public Security, the crime involved using the internet to illegally appropriate assets, organise gambling rings, trade fake invoices and launder money in Phu Tho Province and other localities. The scam was discovered late last year and has been investigated since.
Earlier, the Phu Tho police seized more than VND1 trillion (US$43.9 million) from the gambling ring, and found that an estimated $3.6 million in foreign currencies was transferred to overseas accounts.
The ring was allegedly run by Phan Sao Nam, former chairman of the VTC Online Telecommunications Company, and Nguyen Van Duong, former CEO of Hi-tech Security Development and Investment Ltd. Co. The police arrested both Nam and Duong and launched legal proceedings against them for allegedly organising the gambling rings.
Local police on Sunday arrested Nguyen Thanh Hoa for his alleged role in the case.
Hoa, born 1958 in Binh Dinh and currently residing in Hanoi, is a former major general of the People's Police. He will be jailed for initial four months to be investigated for "organising gambling" as a crime under the Penal Code 1999.
The former policeman was suspended from his role by the end of 2017 for his alleged involvement in the online gambling rings, the very crime his post required him to fight.
On Sunday, President Tran Dai Quang signed a decision to strip Hoa of his People's Police title.
The police have expanded investigations into the case.
Source: VNS