PM calls for action on HCM City metro cost
Last update: 10:39 | 04/03/2018
Prime Minister Nguyen Xuan Phuc has instructed HCM City to soon write to the Ministry of Transport about increasing the outlay on its two metro lines, saying the ministry would consider and report about it to the Government before March 20.
PM calls for speedy action from HCM City on metro cost. -- en.nhandan.com.vn
His exhortation came at a meeting held to review construction of metro line No. 1 from Bến Thành in District 1 to Suối Tiên in District 9 and No. 2 from Bến Thành to Tham Lương in District 12.
He also instructed the Ministries of Planning and Investment, Finance and Transport to draft plans to mobilise the required funds for the projects.
The Cabinet will consider the ministry's report and a general report by the planning and investment ministry and submit them to the National Assembly before March 30.
These two metro lines are among eight planned in the city. They were first mooted in 2001 as part of a comprehensive public transportation plan for the city and neighbouring provinces to ease congestion on the roads.
It also includes three monorail lines with a total length of 37km and six partly underground metro routes running a total of 107km.
The metro line No 1 was approved by the city in April 2007 at a cost of VNĐ17.4 trillion (US$766.4 million). 
But after costs were reworked by consulting agencies in 2010, they increased to more than VNĐ47.3 trillion ($2.08 billion).
The city listed the reasons as increases in cost of materials, wage hikes in the 2006-09, and the depreciation of the đồng among others.
The Government agreed with the new cost estimates in August 2011, but the NA then had to approve.
The project has four bid packages, and around 48 per cent of the work has been completed.  
Line No 2's design by a local consulting firm was approved in 2010 at a cost of $1.37 billion.
In 2012 IC, a consortium from Germany chosen as the international consultant, revised the final design and increased the cost estimate to $2.1 billion.
Expansion of Tân Sơn Nhất Airport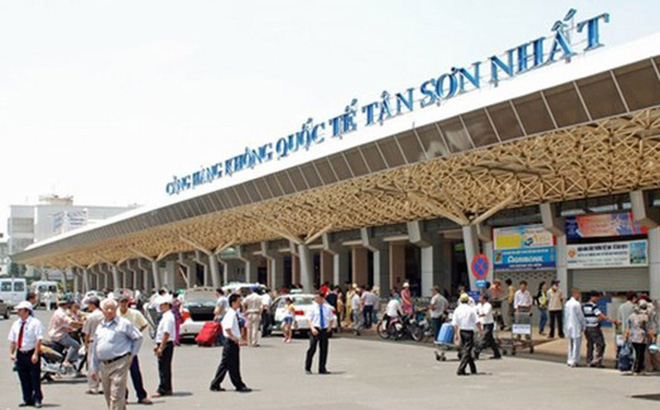 Prime Minister Nguyễn Xuân Phúc also instructed related authorities to submit a proposal for the expansion of Tân Sơn Nhất International Airport, saying again the Government would make a decision within March.
He ordered the Ministry of Transport to summarise all studies and suggestions by consultants, complete Tân Sơn Nhất Airport's expansion plan and report to Deputy Prime Minister Trịnh Đình Dũng before sending them to the Government.
He said the ministry must work closely with the Ministry of Defence, HCM City People's Committee, Đồng Nai People's Committee and other related authorities to report about land acquisition for the Long Thành International Airport and how Tân Sơn Nhất will operate after Long Thành begins operations by 2035.
The expansion of Tân Sơn Nhất is vital if it has to meet the passenger and cargo loads until 2035 when Long Thành will come into operation. -- VNS