Retirement age unchanged this year
Last update: 17:29 | 19/05/2017
The National Assembly Standing Committee will not put the retirement age increase plan on its agenda this year.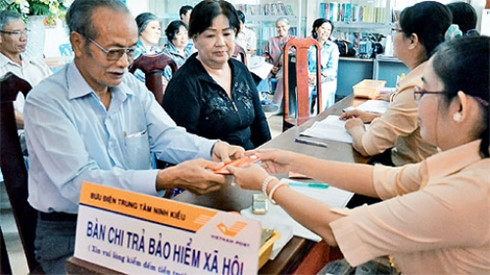 The committee has removed a draft law amending and supplementing a number of articles in the Labor Code from its 2017 law-making program, according to a resolution issued by the committee on May 4.
The draft law deals with a host of issues directly relating to the interests of workers such as a retirement age hike, overtime work and minimum wage.
Ha Dinh Bon, head of the Legal Affairs Department under the Ministry of Labor, Invalids and Social Affairs, told the Daily that the ministry earlier asked the Government for approval to have the 2012 Labor Code amended and supplemented.
Given public feedback on the draft law, the ministry has proposed replacing the Labor Code in its entirety.
Vietnam has signed multiple free trade agreements with other nations, so the new Labor Code should be made compatible with these pacts and international treaties.
In the context of global integration, legal documents must be consistent with regional and international norms.
Many regulations in the 2012 Labor Code, especially those involving overtime work, retirement age, minimum wage, and gender equality, should be amended as they are no longer appropriate under the current circumstances, he stressed.
In a second draft, the ministry suggested the Government either keep the retirement age unchanged at 60 for men and 55 for women, or raise it to 62 for men and 58 for women.
SGT