US State Department grants coast guard cutter to Vietnam
Last update: 11:09 | 21/04/2017
The US State Department has announced that it is coordinating the transfer of the US Coast Guard Cutter Morgenthau (WHEC 722) through the Foreign Assistance Act to the Vietnam government.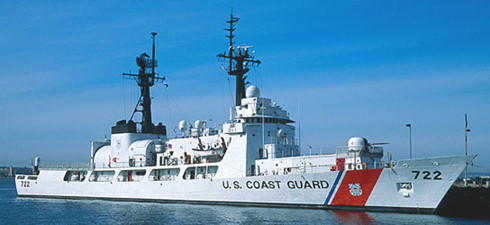 This act permits the transfer of excess military defence articles as a grant to friendly, foreign governments, said the State Department.
The Morgenthau is a 378-foot high endurance cutter, which was decommissioned on April 18, 2017 after nearly 50 years of service as part of recapitalization efforts during a ceremony at a Coast Guard Base Honolulu in Hawaii.
The Morgenthau, commissioned March 10, 1969, was the eighth of 12 Hamilton- class high endurance cutters built by Avondale Shipyards in New Orleans. 
High endurance cutters are the largest cutters, aside from the three major icebreakers and national security cutters, ever built for the US Coast Guard.
It can carry 160 crew members and is equipped with a combination of two diesel engines and two gas turbine engines for a top speed of 29 knots (53.7 km/h) and a range of 14,000 nautical miles (22,531 Km) with 45 days continuous seeding time.
Weapon equipment of the WHEC 722 include the AN / SPS-40 airborne surveillance radar, the 76.2 mm Oto Breda main gun, the 20 mm Phalanx CIWS close-in defence system, the 25 mm Bushmaster M242 automatic gun and 12.7 mm M2 Browning heavy machine gun and a 7.62 mm M240 light gun.
VOV