29 Vietnamese detained in Australia for illegal fishing
Last update: 17:42 | 17/02/2017
The Australia Border Forces (ABF) said on February 17 that they had detained 29 Vietnamese fishermen allegedly poaching sea cucumbers in the country's waters.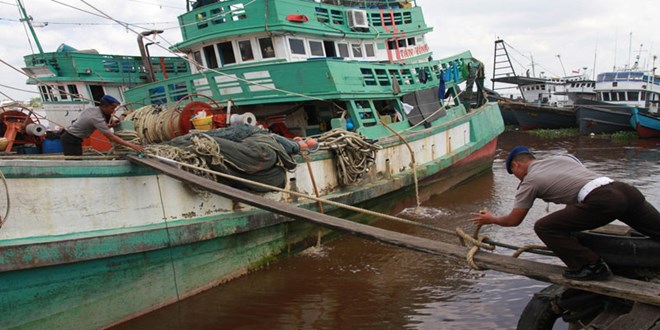 The fishermen were on two fishing vessels when they were intercepted by ABF officers on February 15 near Saumarez Reef offshore Queensland state. 
The authorised forces discovered a large amount of sea cucumbers on board, leading them to take both the vessels and all crew members to their headquarters in Queensland.
Foreign fishermen are not allowed to operate fishing in the Australia waters, warned the Australia Fisheries Management Authority, who regularly coordinates with the ABF in patrolling and detaining illegal fishing vessels in the country's waters.
Therefore, those who violate the regulations will face penalties while having their boats and fishing-tackle confiscated. 
Last year, 10 Vietnamese vessels and 121 fishermen were held by the Australian Authority, and over 32,000 tonnes of sea cucumbers were seized when they illegally entered waters, mostly in northern Australia.
VNA