Viettel's overseas pre-tax profit touches $41.2 million
Last update: 17:42 | 17/07/2017
Military-run telecom group Viettel has recorded a pre-tax profit of VNĐ1 trillion (US$41.2 million) from its overseas investments in the first half of 2017, a 156 per cent year-on-year increase.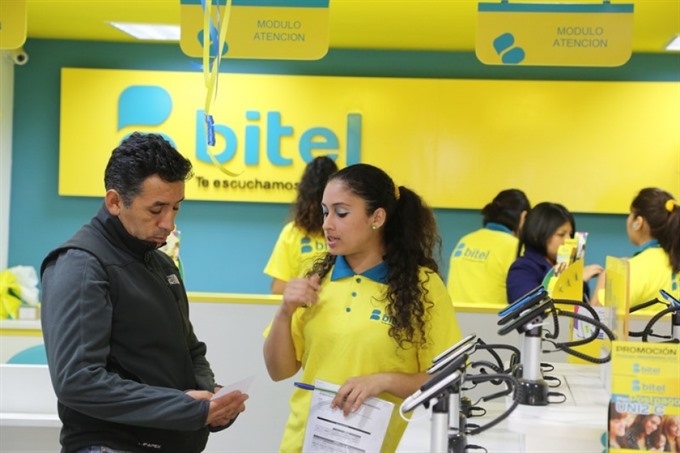 Viettel's Bitel brand name in Peru. Revenue in Peru posted the highest growth rate of 82 per cent. 
A report reviewing the business results of Viettel's overseas investments in nine markets showed that in the first six months of this year, its revenue rose by 25 per cent compared to the same period last year, to around VNĐ14 trillion ($600 million). Of this, revenue in Peru posted the highest growth rate of 82 per cent, following by Burundi at 38 per cent, East Timor at 29 per cent and Haiti at 15 per cent.
The positive results have come from revenue generated by mobile phone telecommunication services, especially new services such as 4G, e-wallet and large information technology projects for governments and businesses.
The projects include the line connecting East Timor, Laos population management system, transmission channel for the Mozambique Ministry of Home Affairs and Ministry of Higher Education, Science and Technology, and a tax payment system for Burundi.
In addition, Viettel also received positive signs from the Lao market, with its Unitel brand maintaining its leading position with four million subscribers. Also, its Telemor brand in East Timor has been granted a new frequency to expand its network, thus bringing in a revenue of several million US dollars.
The favourable exchange rate in Viettel's overseas markets also contributed towards good business results.
The achievements are expected to be a pre-condition for a higher growth rate for the group this year. Viettel has targeted a strong growth rate of 35 per cent, with around 50 million subscribers, in 2017. Revenue from overseas investment has been set at VNĐ32 trillion ($1.4 billion) and its growth rate at 29 per cent this year.
The group plans to complete building network infrastructure in its tenth market, Myanmar, this year, as well as create modern broadband infrastructure for 4G in these markets. 
VNS