Stargazers to see Lyrids meteor shower midnight Saturday
Last update: 15:09 | 20/04/2017
Stargazers in Vietnam are expected to see Lyrids meteor shower from midnight Saturday.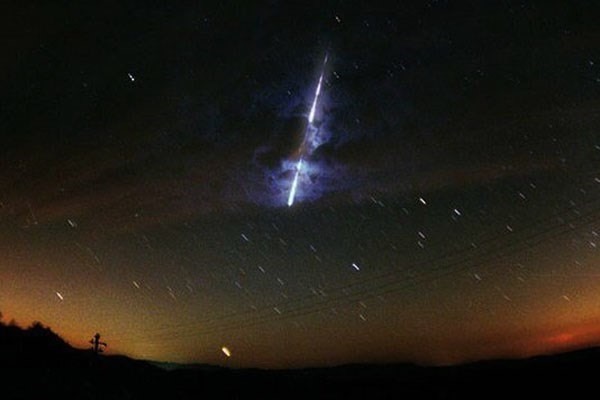 A meteor falls from the sky.
They are likely to see some 20 Lyrid meteors per hour during the shower's peak.
Dang Vu Tuan Son, head of the Viet Nam Amateur Club of Astronomy, said the best time to see the meteor shower was believed to be about 2am on Sunday.
The Lyrid meteor shower takes place annually between April 16 and April 25. 
In 2017, it will peak on the morning of April 22, with the greatest number of meteors falling during the few hours before dawn.
Head somewhere away from the bright lights towards the more rural areas if you can and be prepared to wait at least an hour to see the shower. 
Additionally, look for an open area to view the shower. 
VNS