Vietnam engineers create spacecraft
Last update: 08:10 | 20/04/2017
VietNamNet Bridge - A group of aerospace engineers led by Pham Gia Vinh has successfully built an aircraft which can fly into space.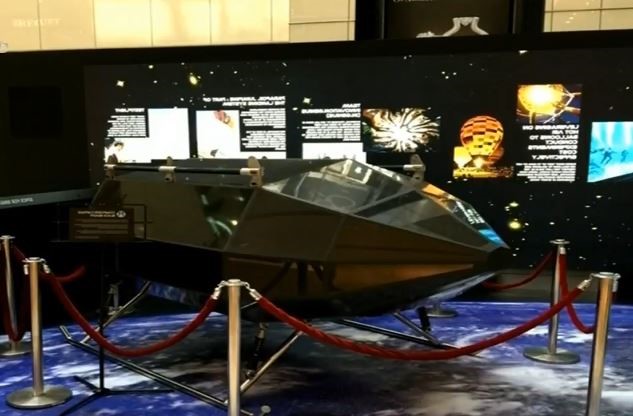 The successful manufacturing of spacecraft will open up great opportunities for research on the atmosphere, environment and natural resources and have important significance in national defense.
Pham Gia Vinh is well known among the Vietnamese aircraft model community. He was chair of the northern model aircraft club with hundreds of models favored by youth.
Having a master's degree and gaining excellent achievements in France, Vinh had great job opportunities in France and Europe with attractive salaries.
Vinh decided to come back to Vietnam to start his business at the age of 25. He established the Dong Giang Research & Development Company, specializing in manufacturing unmanned aircrafts, robots and hi-tech products.
Vietnam is one of a very few countries in the world which can make spacecraft able to fly at a height of over 30 kilometers.
Dong Giang, at the time of establishment in 2008, had six engineers and modest capital. However, they still nurtured a dream of making spacecraft, an unfamiliar field in Vietnam.

Overcoming so many difficulties, in 2014, the first spacecraft came into life. In March 2015, it was tested in India. White mice were taken to the spaceship and if they survived, the test would be deemed successful. 

"When the mice left the ground and flew to space, we prayed what we believed would come true," Vinh recalled the test. "And we were so glad that the mice returned sound and safe."

The successful experiment had tremendous significance, because no flying device could fly at the height of 30 kilometers until that moment.

According to Vinh, the flying device can be used in many fields, from national defence to civil purposes and scientific research.

With a height range of 30 to 50 kilometers, the device can carry out medical and environmental experiments. 

Scientists can use the device as a supporting tool to learn about water sources, soil green cover, and plant pathogens.

In addition, scientists can easily observe and learn about the formation and the path of storms. The advantage is that it can transmit data faster than satellite by sending live images of the Earth.

Vinh's product has been displayed in Singapore and was highly praised by specialists, who believe that the product is comparable to that of developed countries.

Vietnam is one of a very few countries in the world which can make spacecraft able to fly at a height of over 30 kilometers.
RELATED NEWS
National satellite centre underpins Vietnam's space industry
Vietnam attends international maritime, aerospace exhibition
Nam Chi